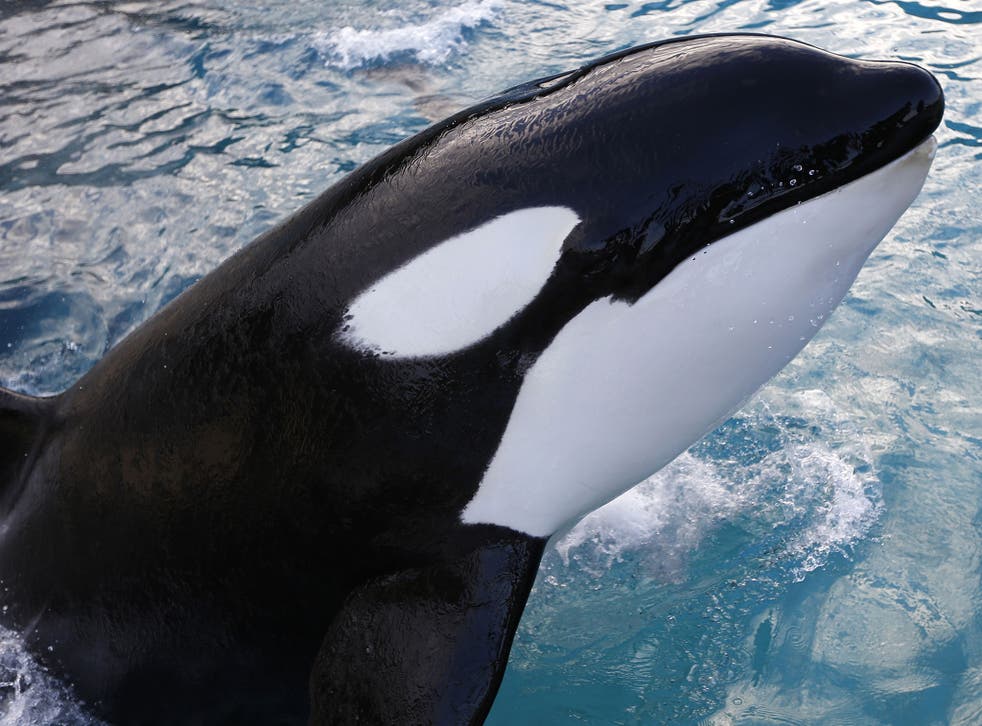 10 animal rights victories of 2014
Animal lovers everywhere will agree we're taking steps in the right direction
On International Animal Rights Day, here are the 10 stand-out victories for animals in 2014:
Retailers around the world pull angora wool products
PETA Asia's exposé of angora farms in China – where rabbits have the fur violently ripped out of their skin – has led retailers, including ASOS, H&M, Calvin Klein, Ted Baker, French Connection, All Saints, Tommy Hilfiger and many more, to drop this cruel product in droves – you'd be hard-pressed to find a single shop on the High Street still offering angora. In the past month alone, we've added Lacoste and Monsoon to the list.
Moscow International Circus says goodbye to wild animals
Twenty years after Tyke the elephant was mowed down in a hail of gunfire after she killed her trainer and went on a rampage following years of confinement and abuse, the Moscow International Circus has pledged not to use any animals in its upcoming performances. Also this year, Mexico City joined Bolivia, Colombia, Paraguay and Peru in banning circuses that use wild animals. Shamefully, we're still waiting for the government to deliver on its promise to make these archaic spectacles illegal here in the UK.
India bans the importation of cosmetics tested on animals
Following a ban on cosmetics experiments on animals last year, the Indian government announced a ban on the importation of cosmetics tested on animals elsewhere. This news brings India into line with the European Union and Israel and will spare millions of animals being blinded, poisoned and killed in cruel and useless experiments.
The World Trade Organisation upholds the ban on seal-fur
The Canadian government's attempt to force the cruel products of its despised commercial seal slaughter onto the unwilling EU public was stopped once and for all when the World Trade Organisation (WTO) rejected its appeal earlier this year. The WTO's decision is a victory for baby seals, who for years have been bludgeoned to death by the thousands in front of other terrorised seals, and brings us a giant step closer to a day when violence on Canadian ice floes is a thing of the past.
China Southern Airlines stops shipping monkeys to labs
After three years of campaigning by PETA and our international affiliates, China Southern Airlines announced a ban on shipments of primates to laboratories, where they were poisoned, crippled and mutilated in cruel experiments. Air France is now the only major airline still still giving primates a one-way ticket to experimentation and death.
The 100th Spanish town bans bullfights
Sant Joan in Mallorca joined towns such as Tossa de Mar and the entire region of Catalonia in banning bullfights – a sign of the growing Spanish resistance to this cruel and archaic pastime. Towns are now finding innovative new ways to celebrate traditional festivals without harming animals – in Mataelpino in central Spain, for example, the Running of the Balls was introduced as a humane alternative to the traditional but horrific Running of the Bulls.
US military takes huge step towards ending war on animals
In a groundbreaking victory more than three decades in the making, the US military agreed to replace the use of animals in six different areas of medical training with modern human-patient simulators that better prepare medical personnel to treat injured soldiers and spare animals being cut up and having hard plastic tubes repeatedly forced down their throats, among other invasive and often deadly procedures. Unfortunately, the UK and a handful of other EU countries still shoot and then stitch up live pigs in inhumane exercises.
Chimpanzees living in the worst conditions in Germany are freed
For three decades, Mimi and Dolly were confined to this filthy and mouldy shack. PETA Germany went public about their plight, and more than 21,000 people responded to its call to action. Driven by the public's outrage, the authorities put pressure on the chimpanzees' "owner" to relinquish custody of the animals, and within weeks Mimi and Dolly were transferred to a Dutch wildlife sanctuary.
SeaWorld shares tank
Anyone who cares about marine life and wants orcas and dolphins to live free in the oceans with their pods is cheering the year that SeaWorld has had following the release of the BAFTA-nominated documentary Blackfish. Attendance at its parks is down, musicians scheduled to perform have jumped ship and the world's largest student travel company, STA Travel, pulled SeaWorld promotions from its website.
Abused elephant Sunder is rescued
Millions of concerned people followed this young elephant's story with bated breath. Sunder endured years of abuse at the Indian temple where he was held prisoner. Thanks to the determined efforts of PETA India and actions from compassionate supporters around the world, Sunder was finally freed and moved to his new home, a nearly 50-hectare forested elephant-care centre at Bannerghatta Biological Park, where he has been able to explore and make friends with other elephants for the very first time.
What next?
Change doesn't always come quickly. More than 60 billion cows, chickens, pigs and other animals are killed for their flesh every year around the world; animals of many different species are still being tortured and killed for their skin and fur; millions of animals are used in laboratory experiments; and there are still millions of captive animals languishing in zoos, aquaria and circuses. But as the above 10 victories demonstrate, times and attitudes are changing.
Join our new commenting forum
Join thought-provoking conversations, follow other Independent readers and see their replies