Are vitamin supplements a waste of money?
 Could the coloured pills be doing more harm than good?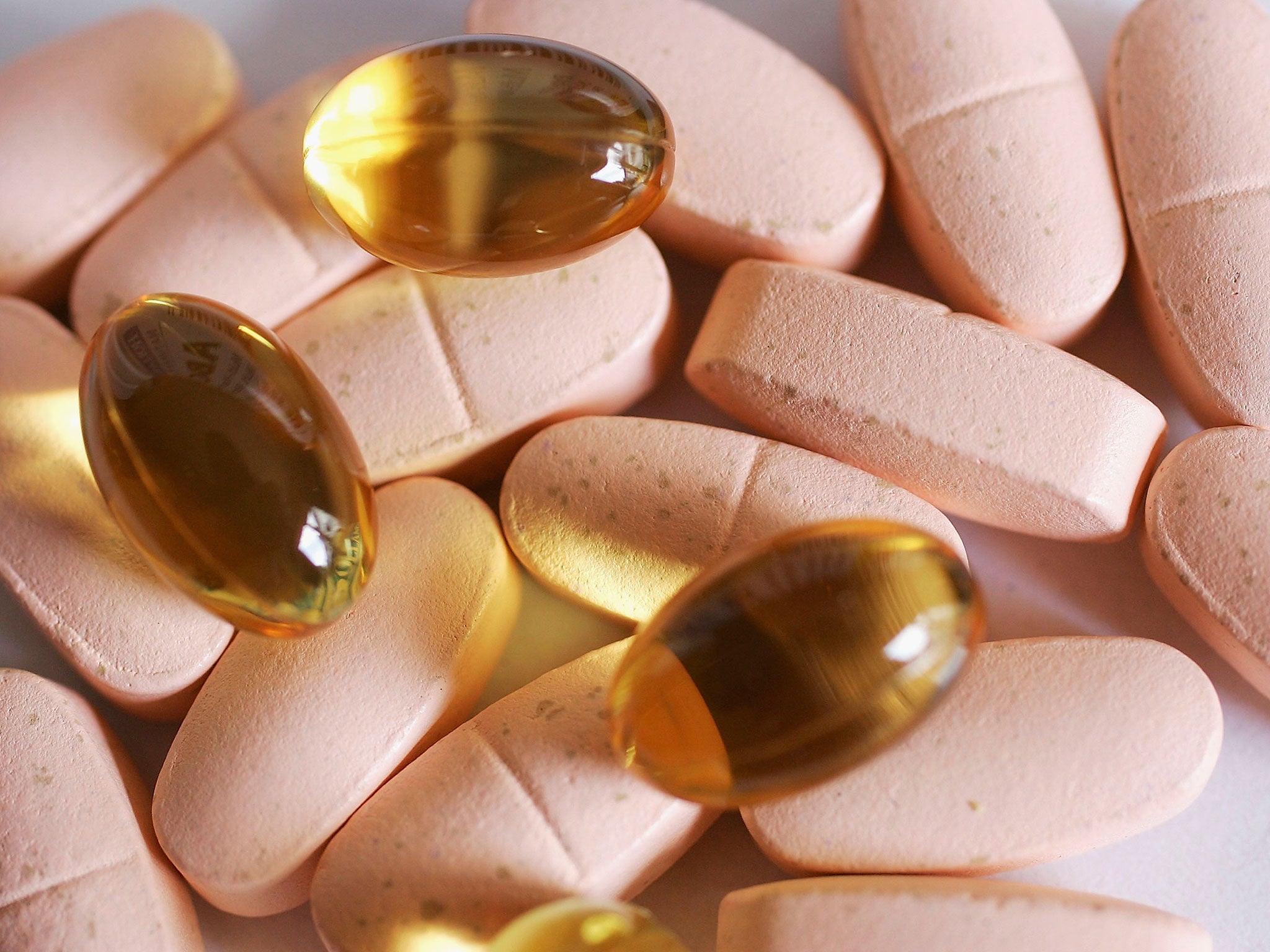 As the temperature drops and coughs and colds spread, stores are filling up with vitamin tablets and adverts promising they will boost our immune systems and protect us from getting ill.
But how effective are supplements, and are we being miss-sold a quick-fix for good health?
The term vitamins and minerals sounds shrouded in mystery, but it simply refers to the nutrients that your body needs to function correctly, such as iron, calcium and vitamin C.
It might seem logical, then, that we should take supplements in order to strengthen our immune systems.
However, a widely-cited 2013 study into chronic conditions concluded that vitamin pills have virtually no long-term health benefits for well-nourished adults, and may even be harmful.
Calling into question the habit of one in three Britons who knocked back vitamins and minerals at the time in the hope that they might ward off disease, researchers at the University of Warwick and Johns Hopkins Medical School in Baltimore concluded that well-nourished adults were wasting money on the pills.
Health news in pictures
Show all 40
The experts also didn't mince words when it came to the supplement industry, which it said made £650million annually when they study was conducted at the expense of a public which was reacting to false anxieties about their health.
"These vitamins should not be used for chronic disease prevention. Enough is enough," the experts concluded in the report.
Edgar Miller from the John Hopkins school of Medicine said at the time: "These companies are marketing products to us based on perceptions of deficiencies. They make us think our diet is unhealthy, and that they can help us make up for these deficiencies and stop chronic illnesses."
Other studies have since emerged about the use and possible harmful effects of supplements including antioxidants – which may increase the risk of cancer spreading. Vitamins, meanwhile, can increase the rise of cancer and heart disease according a study compiling research from over a decade, The Guardian reported.
However, the National Institute for Health and Care Excellence (NICE), which provides national guidance on health and social care, said that certain people who are at risk of deficiencies should consider taking supplements.
Pregnant women, for example, should take vitamin D until they stop breast-feeding, as well as folic acid up until the twelfth week of pregnancy to regulate the levels of calcium and phosphate in their bodies to prevent their bones from becoming soft.
Folic acid is understood to prevent neural tube defects, including spina bifida. And while eating foods rich in the substances - such as green leafy vegetables and brown rice - are beneficial, it is not possible to get the recommended amount from these alone.
Children aged between six months and five-years-old can meanwhile benefit from taking vitamins A,C and D, particularly if they are fussy eaters.
Those who are not exposed to the sun – such as those who are housebound or cover their skin outdoors – are also advised to take Vitamin D.
With cloudless skies and blazing sunshine a rarity in the UK, those who live here are among those who may need Vitamin D, prompting the Scientific Advisory Committee on Nutrition (SACN) to conclude in a recent draft report that all adults require 400 IU (10 micrograms) of the substance per day.
"It would be hard to get that [enough vitamin D] from diet and sunshine alone in the UK winter and spring," says Dr Adrian R Martineau of Queen Mary, University of London.
"So if their final report sticks with this recommendation, then healthy adults will either need to take a vitamin D supplement to meet this target, or consume foods fortified with vitamin D – of which there are relatively few in the UK."
He added that alternatives, such as taking a sunny holiday or eating oily fish every day, are not always safe or convenient.
Addressing suggestions that supplements can be harmful, he went on: "In general, fat-soluble vitamins, A and D in particular, have greater potential to cause toxicity than water-soluble for example Vitamin C."
"But at the levels given in micronutrient supplements, there is no significant risk of harm. Pregnant women should avoid taking too much vitamin A, however."
Dr Oyinlola Oyebode, Associate Professor in Public Health at Warwick Medical School, holds a similar view to Dr Martineau, and stressed the importance of eating healthily.
"I wouldn't say it is a fact that vitamin supplements are a 'total waste of money' since a Cochrane review has found that regular vitamin C supplementation reduces the duration of common cold, but my personal view is that it is better to get vitamin C from a diet rich in fruit and vegetables."
"I think it is important to aim for a healthy diet, full of fruit and vegetables, rather than consider vitamin supplements a short-cut to good health."
Join our commenting forum
Join thought-provoking conversations, follow other Independent readers and see their replies