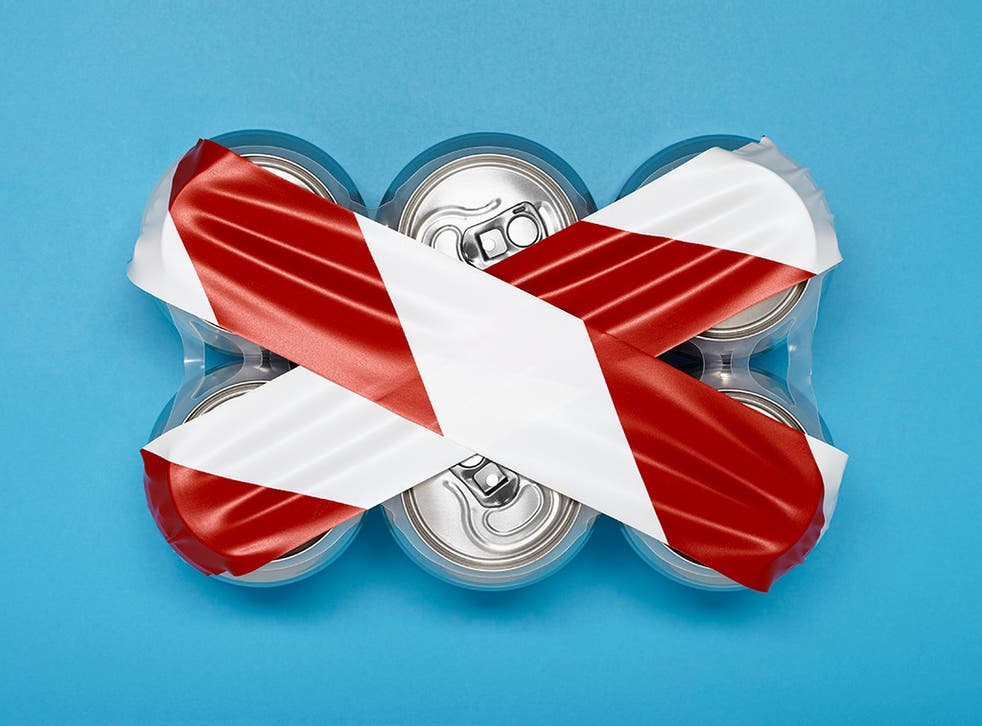 Better sleep, skin, bellies - but could you stop drinking alcohol for a month?
A break from alcohol not only gives people an opportunity to reflect on their drinking patterns and their body a break after the festive period - but there are added health bonuses, too
One night, a week or so ago, Britain collectively went insane. Work colleagues danced together in nightclubs, traffic wardens started buying Jägerbomb for strangers, and Londoners even spoke to each other on the Tube (well, maybe not).
I am of course referring to Black Friday, as the Friday before Christmas is known. This is officially the booziest night of the year, when revellers spill out into Britain's town centres, leaving behind a trail of broken glass, vomit and skimpily-clad figures sprawled over park benches.
Dry January, which challenges people to give up alcohol for 31 days, is a solution to this excess. The annual event, promoted by the awareness charity Alcohol Concern, has never been more popular, with 17,312 people taking part online last year. But what are the benefits?
To start with, abstaining for one month can lead to a long-term drop in alcohol consumption, according to a new study by Sussex University. The researchers found that 72 per cent of participants had sustained reduced levels of harmful drinking six months after completing the scheme.
Dr Richard De Visser, Senior Lecturer at the University of Sussex, who conducted the research, said: "What's really interesting is that these changes in alcohol consumption were also seen in the participants who didn't complete the whole month alcohol free. Even if people didn't successfully finish the 31 days, it generally led to a significant decrease across all the measures of alcohol intake."
Dry January can also do wonders for your figure and appearance. Alcohol contributes to weight gain by reducing your metabolism, as the body breaks down alcohol first, so fats and sugars are burnt off slower. Plus, it contains almost the same number of calories as pure fat, seven per gram, according to an infographic by Arizonan celebrity personal trainer Lucas James. He said in an article on his website that bad lifestyle habits are the "number one culprit for weight gain. This includes smoking, binge or daily drinking of alcohol and stress. All of these lifestyle factors equally contribute to poor health and prevent weight loss."
Best non-alcoholic and low alcohol drinks

Show all 6
Going without helps your skin to recover from the dehydrating effect of alcohol, which can give it an unhealthy colour and texture. Plus, your body is able to absorb more vitamin A, increasing cell turnover, which keeps skin looking healthier and younger. Jill Holden, beauty and spa therapy teacher at Gateshead College, said: "Many of us spend so much on make-up and moisturisers to keep our skin looking bright and fresh; it's such a waste to counteract all of this time and effort by drinking alcohol."
To top it off, abstaining will give you a good night's sleep. Although 45 per cent of people use alcohol to help them sleep, it reduces both the quality and quantity of rest, as Jason Ellis, Director of Northumbria Centre for Sleep Research, explains: "Alcohol can disrupt the two most important parts of our sleep - Slow Wave Sleep, which is the most physically refreshing part, and REM Sleep, which is the part which helps us learn and remember. Most light to moderate drinkers who reduce their alcohol intake or stop drinking altogether, will see a marked increase in the quality of their sleep quite quickly."
Jackie Ballard, Alcohol Concern CEO, drew attention to statistics showing the success of Dry January. According to a survey commissioned by the charity, 82 per cent of participants felt a sense of achievement after completing the scheme and 79 per cent saved money.
"This is the perfect time to sign up to a holiday from alcohol," she said. "Dry January is not about never drinking again. It's an opportunity for people to reflect on their drinking patterns and to give their body a break from alcohol after the festive period. We know from previous years that people who do Dry January will feel better, lose weight, save money and many of them will have moderated their drinking for the long term."
It's important to remember that Dry January is not a medical detox programme, so if you have serious concerns about your alcohol consumption it is important to seek help. Long-term excessive drinking can lead to health complications, such as liver disease and cancer, and mental health problems, including depression and anxiety.
For most of us, cutting our alcohol intake can deliver some real benefits. It can help you lose weight, improve your appearance, feel more energetic, and reduce your drinking in the long-run. What's not to like?
For more information or advice, visit www.alcoholconcern.org.uk
Join our new commenting forum
Join thought-provoking conversations, follow other Independent readers and see their replies