The Independent's journalism is supported by our readers. When you purchase through links on our site, we may earn commission.
Do animals feel pain in the same way as humans do?
Each species shows pain in different ways. Dogs may yelp and we'd notice a behavioural change, but prey species are unlikely to advertise vulnerability to predators. To treat pain effectively we must be able to measure it - so there's now a global effort to raise awareness and understanding of pain in animals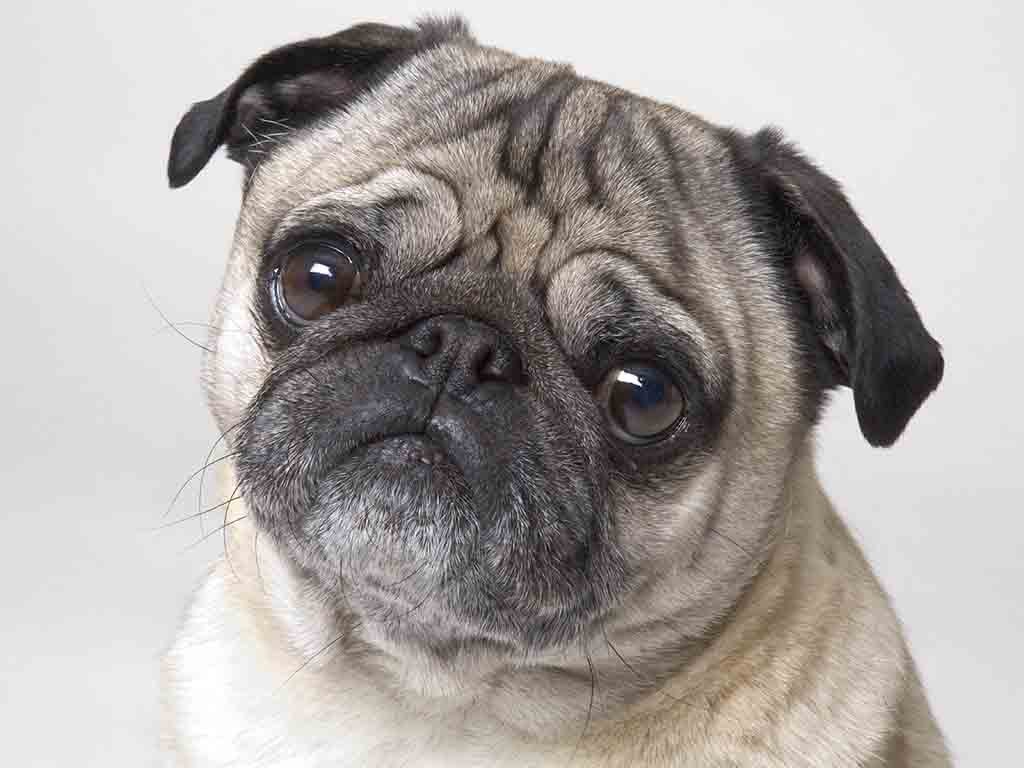 Pain is a complex experience involving sensory and emotional components: it is not just about how it feels, but also how it makes you feel. And it is these unpleasant feelings that cause the suffering we humans associate with pain.
The science of suffering is well documented in the book of the same name by Patrick Wall. We know that animals certainly feel physical pain, but what is less clear is whether this emotional suffering that we feel can be said to be true of animals. And if it is, how we go about measuring it.
As a subjective emotion, pain can be experienced even in the absence of physical tissue damage, and the level of feeling can be modified by other emotions including fear, memory and stress. Pain also has different dimensions – it is often described in terms of intensity but it also has "character", for example the pain of a pin-prick is very different from that of a toothache, a slipped disc or labour pain. Nearly all of us have experienced pain in our lives, but for each person, the experience is uniquely individual.
To understand or appreciate others' pain we mostly rely on what they report. But there are many who either cannot communicate their pain verbally, babies for example, or effectively, like those with dementia or learning disabilities. In these situations, others must use a range of factors to judge the presence of pain and its impact on the individual.
Pain is not all bad – it serves a protective function, to keep us away from further danger, to help us heal, for example by stopping us from putting weight on a sprained ankle. But if it isn't managed effectively it can have a major negative impact on our lives inducing fear, anger, anxiety or depression – all emotions which may in turn exacerbate it. And chronic pain is a major concern to millions of individuals and to our societies around the world.
Pain in animals
The nature of pain is perhaps even more complex in animals. How pain is sensed and the physical processes behind this are remarkably similar and well conserved across mammals and humans. There are also many similarities in pain behaviours across the species, for example they may stop socialising with people and/or other animals, they may eat less, they may vocalise more and their heart rate may rise. The capacity of animals to suffer as sentient creatures is well established and enshrined in law in many countries, however we don't understand well how they actually experience pain.
Some aspects of the experience and expression of pain are not likely to be the same as in humans. First, animals cannot verbally communicate their pain. Dogs may yelp and you may notice behaviour change but what about your pet rabbit, cat, tortoise or horse? Animals rely on human observers to recognise pain and to evaluate its severity and impact. Without the ability to understand soothing words that explain that following surgery to repair a bone fracture, their pain will be managed (hopefully) and will subside, animals may also suffer more when in pain than we do.
The debate around animals' capacity to experience pain and suffer raged in the 20th century, but as we developed a greater understanding of pain, and studied its impact on the aspects of animal life that we could measure, we veterinary surgeons, along with many behavioural and animal scientists, recognised the significant impact of untreated pain, and we now believe this experience causes them to suffer.
For example, we know that animals and indeed birds with clinical signs of pain (limping) will choose to eat food containing pain-killing drugs (analgesics) over untreated food, and by measures of behaviour, they will improve.
In pictures: Animal communication
Show all 5
Similarly many studies in a range of domestic animals have indicated that animals who have had surgery but not had adequate pain relief demonstrate behaviours reflective of pain which are alleviated when they are treated with analgesics such as morphine.
We also know that it is not just our dogs and cats that can suffer pain – there is an equally strong evidence base for the presence and negative impact of pain in sheep, cattle, pigs and horses among other species. But recognising pain in these different species is part of the complexity associated with animal pain. Managing it in animals that we rear for food and those that we keep as companions is equally challenging.
Behavioural disturbances have long been recognised as potential indicators of the presence of pain in animals. However it is important to recognise that each species manifests its own sometimes unique pain-related behaviours or behavioural disturbances in different ways, often rooted in the evolutionary process, so prey species, for example, are less likely to "advertise" an increased vulnerability to predators. Dogs may become aggressive, or quiet, or may stop socialising with "their" humans and other dogs. Sheep, on the other hand, may appear largely the same when casually observed.
Some expressions of pain however may be conserved. A recent paper suggested commonality in some features of facial expression during acute pain experiences in several animal species and humans.
These findings and much other work are being incorporated into tools to evaluate animal pain, because in the words of Lord Kelvin, the great Glaswegian scientist behind the Kelvin temperature scale, said: "When you cannot measure it, when you cannot express it in number … you have scarcely, in your thoughts, advanced to the stage of science, whatever the matter may be".
So in order to treat and manage pain effectively we must measure it.
And there is a huge demand for these tools. The Glasgow Composite Pain Scale, a simple tool to measure acute pain in dogs and first published in 2007, has been translated into six languages. It is used in veterinary practices to measure pain to treat it effectively. It has also been used to evaluate the effectiveness of new analgesic drugs that are being developed by animal health companies. Tools to measure the impact of chronic pain, such as osteoarthritis, on the quality of life of dogs are now available and are a significant advance in managing chronic conditions.
There is now a global effort to raise awareness of pain in animals. Recently the World Small Animal Veterinary Association launched the Global Pain Council and published a treatise for vets and animal keepers worldwide to promote pain recognition, measurement and treatment. Dogs may be man's best friend, but for all those who work with, care for and enjoy the company of animals, understanding how their pain feels is essential to improving the quality of their lives.
Andrea Nolan is Principal and Vice-Chancellor at Edinburgh Napier University .
This article was originally published on The Conversation. Read the original article.
Join our commenting forum
Join thought-provoking conversations, follow other Independent readers and see their replies