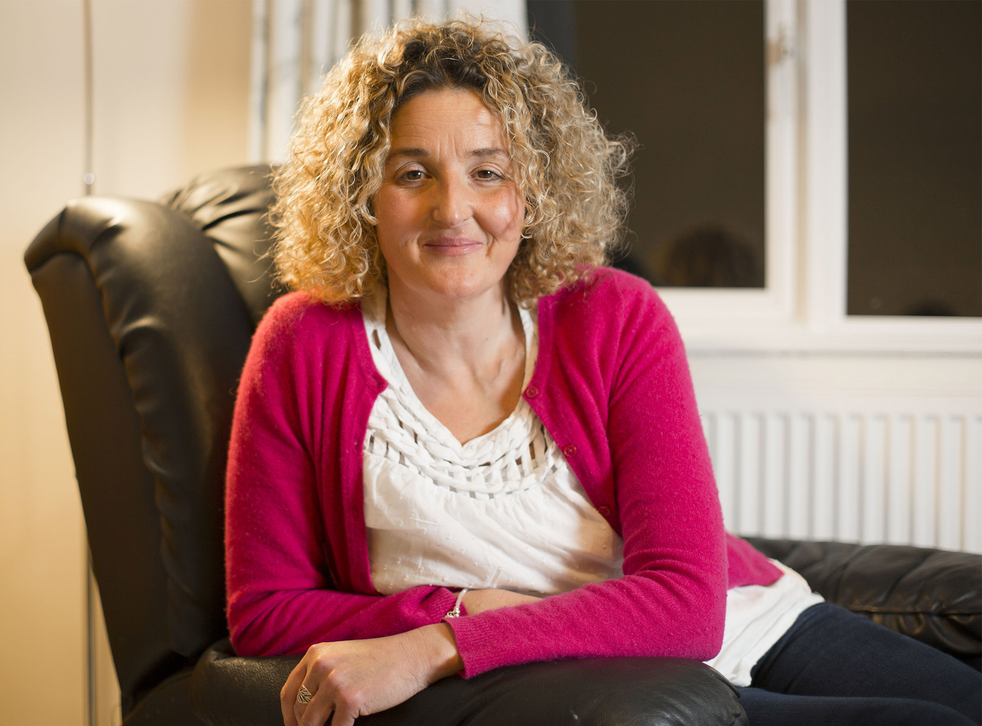 Eculizumab: 'The £10m-per-patient NHS drug gave me my life back'
At 26, a teacher was told she had up to 10 years to live. The 40-year-old is now living to the full
Adam Lusher
Wednesday 28 January 2015 20:17 Comments
A woman with a rare kidney condition has told how she was "given her life back" by a new '£10 million per patient' drug that was today made available on the NHS.
When Emma Woodward was 26, a hospital consultant wrote the numbers five and 10 on a piece of paper and told her: "You can expect to live another five to 10 years – if you get the best kind of dialysis."
Miss Woodward had atypical Haemolytic Uraemic Syndrome (aHUS), which affects only about 200 people in England, with 20 to 30 patients diagnosed every year.
Her kidneys had failed and there was no hope of a transplant to get her off dialysis. With aHUS sufferers, a transplant almost always triggers a malfunctioning of the immune system that ends up destroying the kidneys.
Miss Woodward, of Didsbury, Manchester, said: "I had gone from being a young woman with plans, to just existing. My life stopped.
"Every Christmas, I would worry that this was my last year." Then she heard of a new drug, Eculizumab. For patients who had just developed aHUS it could reverse the effects of the disease before their kidneys failed. Instead of a lifetime of dialysis, they would require just a 45-minute drug infusion every fortnight.
For those like Miss Woodward whose kidneys had failed, it would stop the immune system malfunctioning and allow a successful transplant.
Miss Woodward, 40, a teacher, was lucky. Her "individual funding request" was approved by the NHS and she was granted special dispensation to get Eculizumab. In late 2013 a successful kidney transplant freed her from dialysis. She could now expect to live as long as anyone else.
And now she is celebrating another victory. Thanks partly to her campaigning as chairwoman of the patient group aHUS UK, the National Institute for Health and Care Excellence (NICE) yesterday approved Eculizumab for routine NHS use. Providing the first ruling under its highly specialised technologies programme for treatments of rare conditions, NICE said Eculizumab provided gains "of a magnitude rarely seen for any new drug", offering patients many more years of high quality life.
But it will cost up to £82 million per year, with an annual spend of £320,000 to £340,000 per patient.
Some reports suggested a lifetime spend for a single patient of up to £10 million.
Miss Woodward, however, called the ruling "the best decision in the world". Eculizumab's cost, she said, must be weighed against the alternative expense of dialysis for every aHUS sufferer. The NHS now estimates an average life expectancy for someone starting dialysis in their late twenties of 20 years.
Miss Woodward said: "In my twenties, I had one life taken away from me. Now I see my old life returning.
"I can expect to live as long as anyone else. I can eat and drink whatever I want. Last summer I kayaked and camped my way down the Dordogne – unthinkable on dialysis. We should be proud that in England the right decision has been made."
Register for free to continue reading
Registration is a free and easy way to support our truly independent journalism
By registering, you will also enjoy limited access to Premium articles, exclusive newsletters, commenting, and virtual events with our leading journalists
Already have an account? sign in
Join our new commenting forum
Join thought-provoking conversations, follow other Independent readers and see their replies