Foster parent explains why the benefits of care work both ways
Agencies are keen to recruit more young carers, particularly for homes of teenagers, disabled children and sibling groups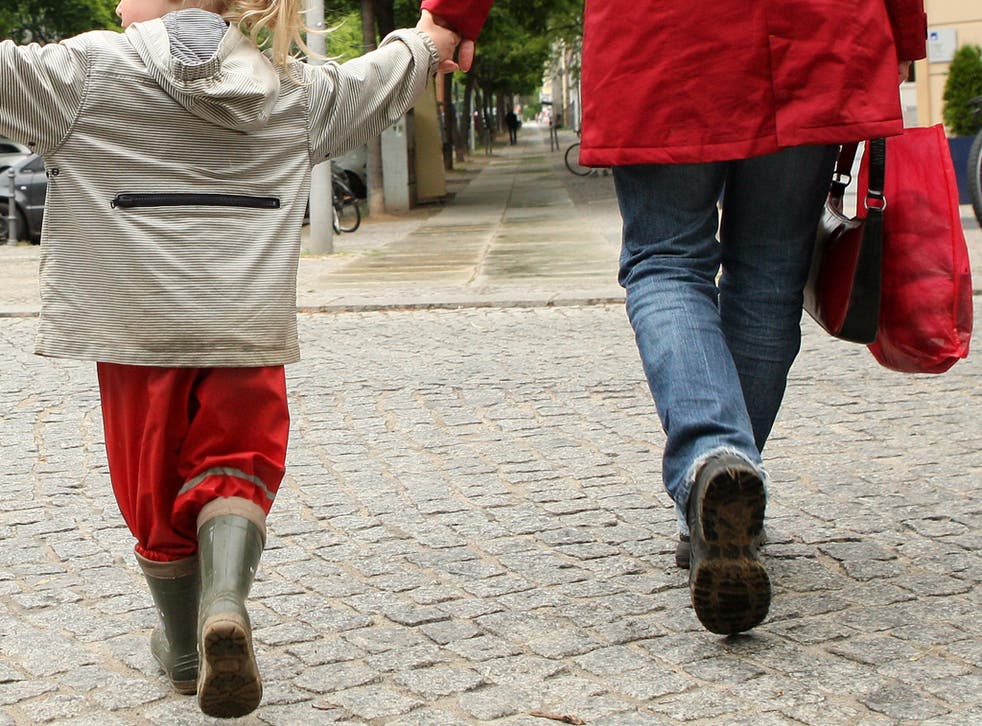 Hannah Perry is used to people looking surprised when she tells them she's a foster carer. She signed up to it when she was 18, and although that was 10 years ago she's still a good deal younger than the majority of people who foster – three-quarters of whom are over 45.
"I'd have applied even earlier if I could," she says, explaining that she was initially inspired by her own mother. "My mum used to work in care homes, and when I was a young teenager she and my dad started taking in adults with learning disabilities. I loved it because their mental age was similar to mine and so we enjoyed the same sort of things, like bowling and going to the cinema. A few years later, Mum got approached by Barnardo's to do some respite work for children with learning disabilities and I enjoyed it even more. We were already a close family, but the house just came alive."
Hannah, who is one of a new and growing breed of young foster carers, was by now studying at college for a childcare qualification, but she spent most of her spare time with the foster children. "I played with them, helped dress and feed them and took them to places like soft play and the park. They were happy days. Mostly, they'd stay a few days to give their families or other carers a short break; but one boy, who is very autistic and severely epileptic, stayed and became my foster brother."
Despite her youth, nobody in Hannah's family was surprised when, just a few days after her 18th birthday, she registered with Barnardo's to become a foster carer herself – although it was when she moved out a couple of years later that she was able to take on children overnight.
The application process was long and arduous, admits Hannah. "It's a big responsibility, so you have to be prepared for a lot of paperwork and digging into your family history. And, of course, there were extra questions about my age. But I think there are benefits to being younger: I have more energy and it's still relatively fresh in my mind what it's like to be a child. I relate to the children well because of that."
Since then, Hannah's seen it all – kids hurling their food around restaurants, full-on tantrums from children who look old enough to know better and aggressive behaviour that can make other parents twitchy. "Sometimes people are nice and give you a supportive smile; other times, especially with the autistic behaviours, you get 'the look'. They don't understand why a 13-year-old is sitting in a two-year-old's car or why they're banging their head against a wall or biting themselves. But it goes over my head, if I'm honest. I draw on my training – of which you get a lot as a foster carer – and instincts to focus on the child and find ways to calm them down, making sure they feel safe and secure."
There are those who are disparaging when Hannah tells them she's a foster carer. "Many say things like, 'Aren't you a bit young?' or they ask why I haven't settled down with my own family first. But I don't even want my own kids: the rewards of this are too big. Seeing these children achieve things you never thought possible – signing so they can communicate at last or seeing them bounce properly on a trampoline for the first time, for example – are unbeatable for me," explains Hannah.
UK news in pictures

Show all 50
While much of her work is respite, and fits around her day job as a teaching assistant, Hannah wound up taking on one little girl for 180 nights a year. "She is autistic and non-verbal, very much locked in her own little world, and was seven when she started coming for respite. When the shared-care arrangement, as it's called, came up, I jumped at the chance because there was something about her that I just fell in love with, and I felt I could make a difference to her life."
Many foster carers are starting to think about retiring over the next 10 to 15 years, the Fostering Network says; so it is trying to recruit more young carers, particularly to offer homes to teenagers, children with disabilities and groups of brothers and sisters. The problem is that many young people rule themselves out. The Fostering Network's research shows that only 22 per cent of people aged 18-25 think they would even be accepted as foster carers, were they to apply within the next two years.
"There are a lot of myths around, with people often assuming they need experience of parenting or caring for vulnerable children, having to be married or owning their own home – none of which is true," says Brenda Farrell, head of fostering and adoption at Barnardo's.
"What's important is not age, but the ability to provide love, stability and security, as well as having a strong motivation to foster. As it happens, many people come to us in their early twenties with considerably more relevant life experiences than people twice their age." Also problematic is that some foster agencies won't take carers under the age of, say, 25 or 21, she adds – although that is changing.
Although all foster carers get an allowance so that they're not out of pocket, only half of them get paid. "But it can be so rewarding in other ways," says Jackie Sanders, director of the Fostering Network. Unless the right foster carers can be found, children often have to move a long way from family, friends and school, be moved from home to home, or be separated from their siblings. "Finding the right foster carer, on the other hand, can provide stability and turn children's lives around."
Sanders points out that younger people are in a particularly good position to offer homes for long-term fostering, often until a child is 21. Others may prefer the idea of shorter-term care, including short-breaks care, emergency care (where you might get a call in the middle of the night because of a home alone situation) or short-term care (where a single parent might need to go into hospital or someone might be waiting to be adopted). You can also specialise, for example in remand fostering, caring for asylum seekers, neonatal care, children with disabilities or mother and baby placements.
Lois Jones, who was 14 when she was placed with a 21-year-old foster carer, says: "I believed Sarah when she said she knew how I felt about a lot of things because I knew it wasn't long ago since she was my age. That helped us build a bond. Also, we like some of the same bands, clothes and that kind of thing."
Amy Marshall, who is 23 and going through the fostering application process with her boyfriend, says she can't wait to start. Like Hannah, Amy's motivation was her own mother. "She has been a foster carer for over 30 years, which means I was brought up alongside lots of children. My sister and I loved always having someone to play with."
One child stayed, as in Hannah's case. "When I was four, my foster sister, who is autistic, moved in. Seeing the difference Mum has made to her life really inspired me. She just wouldn't be in the same place today if it hadn't been for her: she can travel independently, she's studying and she's gaining work experience. So after I'd done my degree – initially training to be a drama therapist – I decided to apply to Barnardo's to be a support worker for children. And now that my partner and I have moved into our own place and have a spare room, fostering feels like a natural progression."
One 12-year-old boy, whose mother is terminally ill and can't take him out, joins Amy and her boyfriend for bowling and dinner out every Wednesday night. She knows that, if she's approved to foster, she'll do a lot more of this. "It gives him a chance to hang out with people who care, and gives us a chance to have fun in ways that maybe we wouldn't if it was just us. The benefits really do go both ways."
For more information, visit couldyoufoster.org.uk or barnardos.org.uk/fostering
Register for free to continue reading
Registration is a free and easy way to support our truly independent journalism
By registering, you will also enjoy limited access to Premium articles, exclusive newsletters, commenting, and virtual events with our leading journalists
Already have an account? sign in
Register for free to continue reading
Registration is a free and easy way to support our truly independent journalism
By registering, you will also enjoy limited access to Premium articles, exclusive newsletters, commenting, and virtual events with our leading journalists
Already have an account? sign in
Join our new commenting forum
Join thought-provoking conversations, follow other Independent readers and see their replies