Henry Cockburn: 'I can hear what other people can't'

Show all 2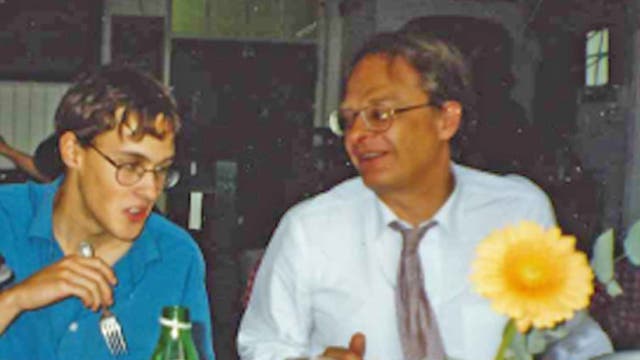 Henry Cockburn: 'I can hear what other people can't'
Henry Cockburn smoked joints daily for seven years. Does that explain what happened next?
Henry was first diagnosed with schizophrenia after he tried to swim Newhaven estuary fully clothed in the middle of winter. For eight years he was in and out of mental hospitals. On recovering, he wrote with his father, Patrick, an account of his experiences called Henry's Demons: Living with Schizophrenia, a Father and Son's Story. He has returned to art college and no longer smokes cannabis.
I first started smoking marijuana at the age of 13 or 14. At first I enjoyed it, but as the years went by the less I enjoyed the high. I was naturally quite shy around people my own age and smoking weed was an ice-breaker. Also, the music scene in Canterbury was closely linked to drugs and that had a part to play in me smoking it. I smoked five or six spliffs a day.
Cannabis ruled my life for a good seven years. I've met a lot of friends through smoking cannabis. It's a social thing – you meet people. But it wasn't a social activity. I'd have one or two joints, and then I'd just sit there not saying anything for hours and hours in a corner of someone's room.
In our little circle the bong seemed to be the common denominator. If you could take a bong you were in. A bong is a bit like a hubbly-bubbly pipe. The smoke goes through a bottle with water in the bottom of it, and you need strong lungs not to cough.
I went to a public school, but the kids I met outside school had a kind of freedom that you're kept away from in a public school community. We would hang out at people's houses – anyone whose parents let them smoke – and sometimes we went to parks to smoke. I was always scared that teachers from my school would see me smoking and I would be urine-tested.
I can still remember New Year's Eve 2000. I said to myself I would give up smoking cannabis. I was in Ireland at the time and I thought to myself this is the start of a new era. Stupidly, I got on a bus to go to a rave. I sat next to a friend from the village we were in, and the first thing she did was to skin up a joint. I was straight back on it. Anyone who says cannabis isn't habit-forming hasn't had to struggle with it.
I had a friend called Simon. Always a chirpy fellow, he got into dealing. He took ecstasy and speed and the next thing I heard that he had died from a heroin overdose.
I'm still good friends with his brother and his mother who I got to meet after he died. She visited me when I was in mental hospital.
My Psychosis
For me it was less of a psychosis than an awakening, a spiritual awakening. I would hear trees talking to me in the dead of night as I sat naked under them. For me it was oh-so real and for me, yes, it is still real. People talk about brain chemicals in my head being out of balance, but to me this sounds so impersonal. As I see it, I can hear what other people can't.
It all started in art college in Brighton in January 2002. I had been arrested for walking around town in bare feet, so I was wary of cops. I decided to walk around Brighton searching for clay. I decided I wouldn't consult a map or even ask anyone the way. I managed to find a shop called Evolution where I got some clay. I walked around picking up bits of metal and wood which I could use to make a drum for my brother Alex.
It seemed to me that black birds – ravens and crows – were trying to guide me back to the sea, and the white birds – the seagulls – were leading me out of town. I got to the top of a road leading to the railway tracks. I saw the letter H on a fire hydrant sign, and I saw what it meant. It meant H for Henry – I was in the right place.
I could feel the trees I was under telling me to take my shoes off, so I did. The next thing I knew I was by the railway tracks. The brambles around me seemed to tighten so I stayed still. Then a train went past – the brambles were protecting me. It happened again, but I got scared and jumped out and some one in the train must have seen me. I found myself under the roots of a tree. "You're not very good at this," I heard the tree say in my mind, and I heard a dog bark. So I held my breath until I soiled myself. That night I had a long conversation with the tree. The tree said that I could rap, that I was the best of rappers and a friend of mine loved me.
Since that day I have been sectioned at least eight times. I have had days when it seemed to me there was nothing anybody could do to help me. This inner torment – though actually it feels external – I call "the polka dots". I see rings like the rings you see in a jeweller's shop. I see them everywhere, every hollow, every piece of ivy, not a moment's peace. I feel I am being drained into a dark godless world and I ask the Almighty to make it stop. Once I thought I had turned into Gollum from Tolkien's Lord of the Rings. I thought I was being tricked into looking for the dark ring and had it on my finger and I was invisible. I thought that I was a sinner. I'll never really come to terms with what I see as real and what other people see as delusions, though these are now less frequent and are controlled by medication.
Schizophrenia: The shame of silence, the relief of disclosure
Henry Cockburn: If I say I'm schizophrenic people reply, 'So you've got a split personality'
The stigma of the hidden schizophrenia epidemic
Editorial: We are failing sufferers of mental illness
Henry Cockburn: I like to be liked – and finally I've found friends who really like me
Is this the 'tobacco moment' for cannabis?
Fashion advice from the shrink's sofa
The demise of the asylum and the rise of care in the community
Henry Cockburn: I was trying to listen to my shoes. I thought I was going to be put in a straitjacket
Register for free to continue reading
Registration is a free and easy way to support our truly independent journalism
By registering, you will also enjoy limited access to Premium articles, exclusive newsletters, commenting, and virtual events with our leading journalists
Already have an account? sign in
Register for free to continue reading
Registration is a free and easy way to support our truly independent journalism
By registering, you will also enjoy limited access to Premium articles, exclusive newsletters, commenting, and virtual events with our leading journalists
Already have an account? sign in
Join our new commenting forum
Join thought-provoking conversations, follow other Independent readers and see their replies