The Independent's journalism is supported by our readers. When you purchase through links on our site, we may earn commission.
Nine ways to stay positive during lockdown 2.0
How to stay well in dark times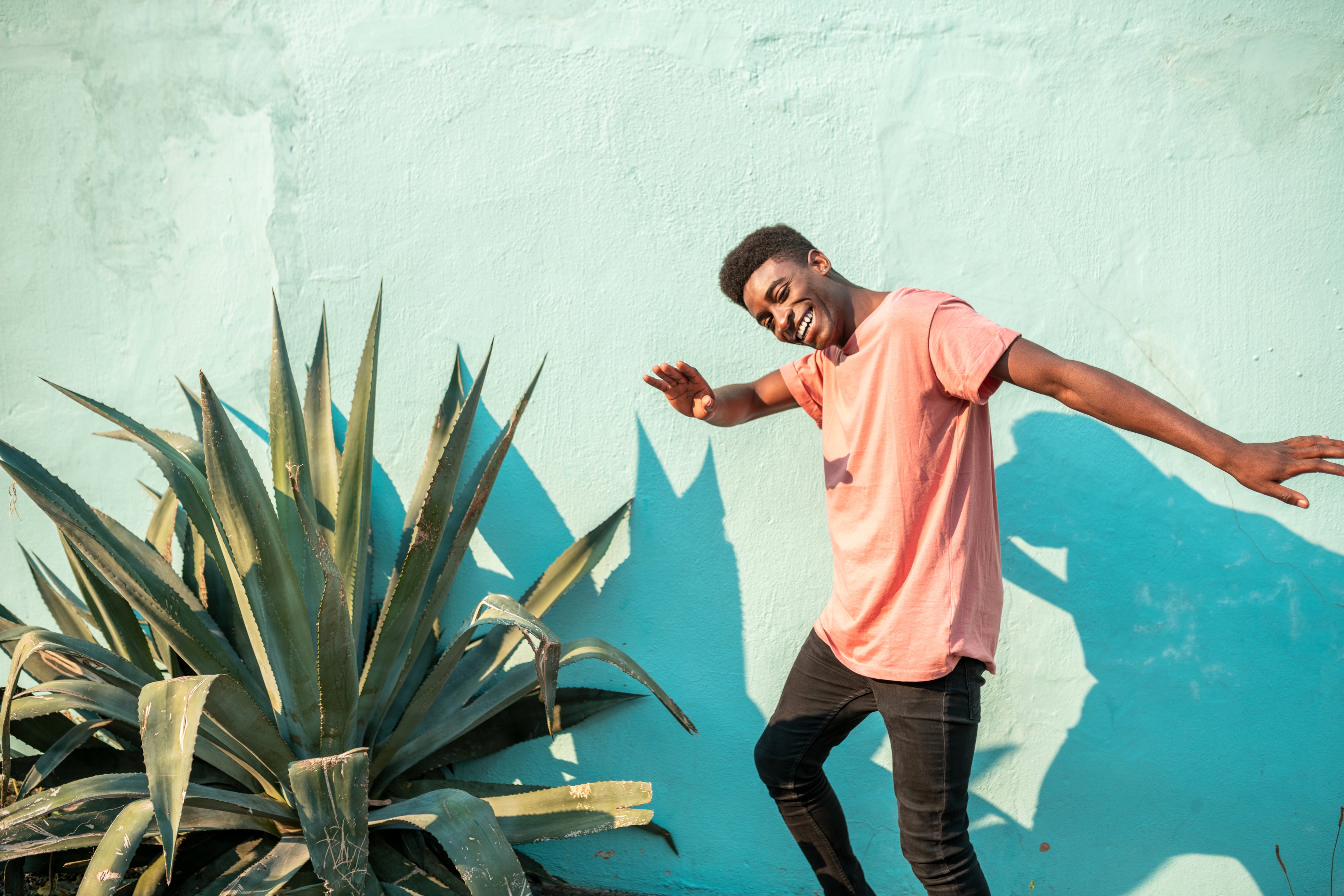 There's a lot to feel bleak about right now. Lockdown 2.0 means limited access to friends and family, no pubs, restaurants, gyms or retail therapy for at least four weeks – and maybe longer. And with family Christmas hanging in the balance, shorter, colder days and dark nights, it's understandable if you're finding things especially tough right now. The normal rules no longer apply and it's natural to feel unsettled and anxious.
Despite this, it's vital we try and remain hopeful for the future. While this may feel like a insurmountable challenge right now, we've spoken to the experts to give a sense of perspective and, hopefully, help you feel more positive during this difficult time.
Structure your day
Dr Paul McLaren, consultant psychiatrist at the Priory's Wellbeing Centres in central London, and medical director at the Priory's Hayes Grove Hospital in Kent, emphasised the importance of structure in keeping spirits up at a challenging time. "Routine, routine, routine," he said. "Try to think about the key elements in your life before the current situation: work, social interaction (both formal and informal), play, intimacy, caring for others and chores. It's worth thinking about what the balance normally looks like and how you can make a new balance work for you."
He added that those living with other people may find it useful to make a plan together to "carve up the required tasks in a way that best suits you as individuals."
Kirsty Lilley, mental health specialist at wellbeing charity, CABA, echoes this. "Getting out of bed every morning at morning at a similar – and reasonable – time can be particularly helpful," she said. "You'll be more likely to feel tired at bedtime and will find it much easier to maintain healthy sleeping habits." Using an alarm clock that simulates sunrise is also a great idea as melatonin levels plummet, particularly for those who struggle with SAD.
Crank up the music
Elissa Makris, a Business Psychologist at NHS-backed wellbeing platform Thrive, advocates listening to music, citing studies which show the impact of this on lifting our mood and even decreasing depressive symptoms and stress levels.
"Pay attention to the mind-body connection when listening to your favourite music," she tells The Independent. "It often makes you want to move which encourages the release of endorphins and serotonin (a hormone which stabilises mood and increases feelings of well-being)."
She adds: "Music can also be used for meditation. By concentrating your attention on the rhythm and the beat, you shift your attention away from negative thoughts and emotions giving you an overall more positive outlook."
Research conducted by Spotify in partnership with the Campaign Against Living Miserably (CALM) found that 88 per cent of respondents used music to improve their mood, with tunes that evoke nostalgia and trigger happy memories ranking high on the list of positive sounds. Consider making a playlist of songs guaranteed to make you smile, move, or which transport you to a happier place and time, as part of a positivity action-plan.
Control your digital usage
Dr Martina Paglia, psychologist and founder of The International Psychology Clinic, warns against excessive scrolling on social media and other sites. "Browsing the internet all day may help us stay occupied and fight boredom, but its excessive and negative use can also reinforce our stress and anxiety," she tells The Independent.
"Watching excessive news about the pandemic or the harms it has caused may cause your anxiety to spiral out of control," she warns. "Get your news from trusted media outlets from time to time, but don't get obsessed with it." She also recommends limiting the time you spend on your digital devices every day and encourages users to take regular screen breaks.
Get moving
Psychologist Elissa Makris highlights the value of exercise in increasing feelings of positivity. Whether it's a hard-core HIIT class or
 simply walking the dog, exercise boosts endorphins and lifts your mood. "Doing exercise will also help you to feel more energised for the day as it gets your heart pumping and stimulate oxygen circulation around your body, resulting in you feeling more awake," she says.
Practice gratitude
The Greater Good Science Center at the University of Berkeley published a white paper in 2018 that reinforced existing research around the positive impact of daily gratitude. This includes an increase in positive mood and happiness, greater satisfaction, better sleep and greater resilience. Sounds great, right? You can start to integrate this into your life by simply noting three things you feel grateful for each day, at the end of your day. This can anything as simple as 'a hot shower' or 'a good coffee', to 'a supportive partner' or 'good health'. Whether you write these down or record them in one of the many apps that exist for this purpose, you'll hopefully gain a greater sense of the things you do have to be grateful for during this difficult time.
Learn something new
While no-one's expecting you to pen your first novel during lockdown, having a new project to focus your attention can be a game-changer. Mental health specialist Kirsty Lilley says: "Working on a project can be a great way of adding structure and fulfillment to a potentially daunting period of time at home.
"See what online resources are available to get you started or simply work through the reading list that you've been building. Whether it be cooking, drawing or finally tackling the DIY project that you've been putting off, use this time to achieve something you've always been too busy for."
She adds: "Ultimately, it's about trying to slow down a little; something of a luxury in our ordinarily busy lives."
Depending on your project, remember that this is supposed to be fun – don't place too much pressure on yourself to achieve unrealistic tasks.
Aim for an equitable work/life balance
Cheryl Lythgoe, Matron at Benenden Health, a not-for-profit private healthcare provider, notes that the switch to home-working can be hard for some. "It's vital to recognise the importance of our work life balance, which needs to support all areas of our life," she says. "If we allow these lines to be blurred then we run the risk of not mentally and physically switching off.
"When working from home, you should maintain normal working hours and practices where possible; get ready for work as normal, take regular breaks, schedule in a lunch period and ensure any work-related tasks are finished at business close of play."
She adds: "If possible, place your workstation away from your relaxing space and remember to switch off any work-related technology at the end of the day." 
Stay in touch with loved ones
Psychotherapist and founder of Headucate.me, Mark Newey, acknowledges that this is not our first rodeo, telling The Independent: "We've been here before and we can learn from the first wave. We know what we missed most in the first lockdown and that's people and connections," he says.
"It's vital to stay connected - create a support bubble if you can - and ensure you make the most out of online communications," he adds. "Get dates in the diary, such as a weekly Zoom with a loved one, and search out virtual community events."
Go easy on the booze
Two studies from June this year found that most Britons were drinking more during lockdown, with an estimated 250,000 having their first drink of the day before midday. In times of difficulty, it can be easy to fall back on alcohol, with its gently numbing effect. Alcohol is a depressant, however, so while it may make you feel better in the short-term, the longer-term impact is less conducive to a sunny outlook. Try having nights off the booze, or alternating alcoholic drinks with non-alcoholic tipples, such as water. Your liver and mental health will thank you for it.
Join our commenting forum
Join thought-provoking conversations, follow other Independent readers and see their replies