Knowing me, knowing you: Jacqueline Wilson and Nick Sharratt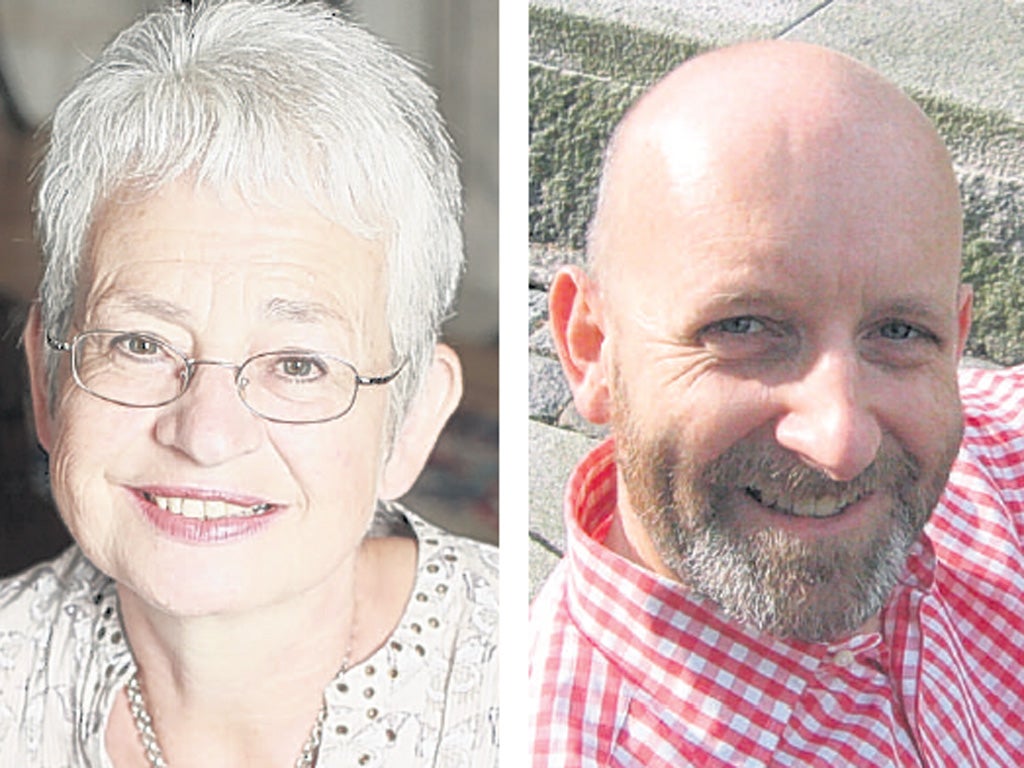 Jacqueline Wilson, 66, is the award-winning children's author of books such as Girls In Love and Lily Angel. She has sold more than 30 million books in the UK alone and in 2008 she was made a Dame.
I first met Nick about 21 years ago, after I had written The Story of Tracy Beaker. I had a very clear idea in my head that I wanted it to have lots of illustrations. I thought it would only work if it seemed like it was written by Tracy. Nick had illustrated some lovely poetry collections, very lively and modern and my editor David had the feeling that we would be a good match.
Authors and illustrators don't usually meet, at least not for a long time, but a meeting was set up. We were sort of eyeing each other up in a friendly but rather shy way and I thought that he looked very nice and I liked his style of drawing, but I knew I wanted really completely quirky and zany drawings and Nick was wearing a quite conventional suit. I kept wondering if he had that mad edge to him. I think my nose started running and I bent down to get a hanky out my handbag and then saw that Nick's socks, just peeping out from under the hem of his trousers, were this amazing bright yellow. And I thought: "Yes! Here's my edge; this is my guy."
This is a running joke and for birthdays I try and find ridiculously patterned socks for him. I have complete faith in Nick. I've lost count of how many books we've worked on. Many children think we live together, as Nick and I are so much together in their heads.
Jacqueline Wilson's new book 'The Worst Thing About My Sister' is published by Doubleday
Nick Sharratt, 49, is an illustrator and author. He has worked on more than 200 books, more than 40 with Jacqueline Wilson, including The Story of Tracy Beaker.
We were introduced by an editor we both worked for who thought we might make quite a nice team. Initially I was so excited to have the book to illustrate but I had no idea that it would turn into such a long working relationship. As I recall, Tracy Beaker was taking her in a new direction and it was pretty much the first one where a lot of illustration was involved and one of the early ones where she was writing in the voice of a child.
I like to think I have quite a good memory from when I was a youngster myself and so with The Story of Tracy Beaker I just tried to remember what it was like to be 10 and the way that I liked to draw then. I made a conscious effort to try and draw in a child-friendly style for that book, which is pretty close to how I draw anyway!
I think Jacqueline has got a way of communicating with her readers that is spot on. I always think that when I read the manuscripts; it's like having found the diary of a child because she writes in an incredibly relatable way. We've become very good friends; we've had plenty of holidays together. It's really developed into a wonderful friendship. Right at the beginning, Jacqui gave me a lot of suggestions for illustrations but nowadays I just get given the manuscript and have the freedom to tackle it as I feel best. The lovely thing is we seem to be on the same wavelength.
Nick Sharratt's new book 'Socks' is published by David Fickling
Join our commenting forum
Join thought-provoking conversations, follow other Independent readers and see their replies