Don't avoid going to the doctor during lockdown. I should know – I was diagnosed with breast cancer last time
While our collective mental health has become a national talking point, it's important we don't neglect our physical wellbeing, says Joanna Whitehead
Thursday 05 November 2020 16:58 Comments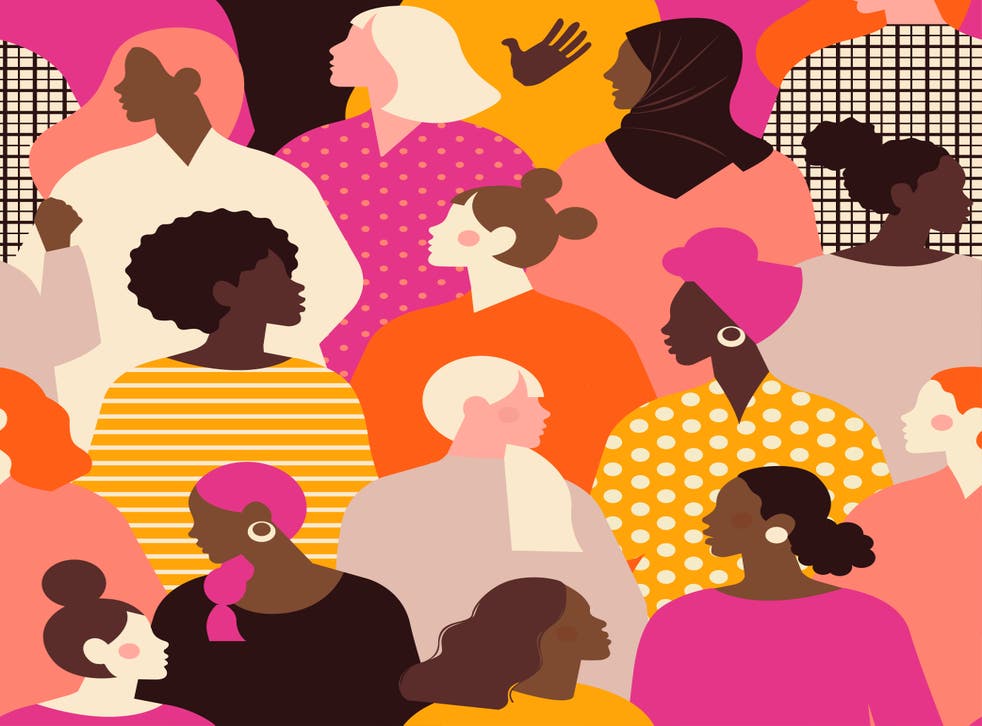 As we embark upon lockdown 2.0, much talk has focused on the impact of a second quarantine on the nation's mental health.
This is no bad thing. From people separated from family and loved ones, to the additional stress of financial worries caused by the impact of the pandemic, it's no wonder that health professionals have raised the alarm about the cumulative effect of Covid-19 on our psyches.  
A report published by the Mental Health Foundation in July acknowledged people's differing experiences during the pandemic and how these changed according to social and economic circumstances. As in pre-pandemic times, women are more likely to report suffering with mental health problems than men, with young women being particularly affected.
Talking more about mental health and the challenges it presents is undoubtedly a good thing. Over the past few years, normalising discussions of mental health has been vital in helping to destigmatise people's suffering. But while the first lockdown saw people being much more open about the impact of the pandemic on anxiety and depression, it also led to something else: people avoiding going to the GP for physical ailments for fear of catching the coronavirus or overwhelming the NHS. This second time around, it is essential that we do not let physical concerns fall by the wayside.
Results from a poll by NHS England published in April found that 40 per cent of people surveyed said they were not seeking help from their GP because they were afraid to be "a burden on the NHS" during the pandemic. The impact of this is still being felt, with researchers warning that a surge in demand for healthcare could be imminent as a consequence of delayed diagnoses, meaning some patients could find that their condition has deteriorated by the time they finally make contact. And last week, Macmillan Cancer Support reported that up to 50,000 people in the UK have cancer that has not been diagnosed because of disruption from Covid-19.
Even routine procedures have been impacted. Jo's Cervical Cancer Trust, the UK's leading cervical cancer charity, revealed in June that about 600,000 smear tests had been cancelled or delayed in April and May alone, with fears of catching coronavirus cited as one explanation for this. Data published by Public Health England in October also revealed that the uptake for the HPV vaccine – which protects against herpes and a range of cancers, including mouth, throat and cervical – was just 59 per cent in 2019-20 compared with 88 per cent in 2018-19.
I should know. Mere days after the first UK lockdown began earlier this year, I discovered a lump in my breast. At this point, GP surgeries had closed their doors, with face-to-face consultations replaced with phone and video sessions. Instead of a physical examination, I settled for a telephone consultation with an unknown GP, who undertook a thorough assessment before referring me to my local hospital for further examination. Initially apologetic that my ailment may not have been qualified as "priority" in the current climate, I was assured that it was "business as usual" for doctors and was commended for getting in touch.
And thank goodness I did. The lump I presented with was actually benign, but whilst examining me they discovered another that was not. The marvellous machine that is our NHS swiftly went into overdrive as I was scheduled for a series of scans, biopsies, blood tests and, eventually, surgery and radiotherapy.
At no point during what continues to be an incredibly taxing period for NHS staff was I treated with anything other than care and compassion. And, from the skin cream I was given after a course of radiotherapy, to the sandwich I was served after coming round from surgery, it was all, incredibly, free. The prospect of having to pay for the treatments and procedures I underwent is an impossible nightmare and a sobering reminder of the unique value of our NHS.
As an asthmatic who had begun to self-isolate before the official lockdown began, the prospect of repeat visits to a germ-filled hospital filled me with fear. Thankfully, I needn't have worried. Each hospital visit I made over a three-month period – all during the official lockdown – was characterised by an eerie quiet and the sense that while other wards in the building may have been swamped with patients, the areas I visited were not. With many people around the UK struggling with cancelled appointments and delayed treatment, I felt incredibly grateful for what felt very much like a fast-track service.
That's not to say that a fear of contracting the coronavirus from visiting a GP surgery or hospital is not valid. But it is important to take a balanced view and not downplay the possibly life-saving effect of seeking professional help.
It's also important to note that mental health and physical health are not unrelated. A gnawing concern about a physical health matter is undoubtedly likely to impact a person's mental health, while poor mental health can manifest itself physically in numerous ways. With this in mind, self-care during lockdown isn't just confined to calming teas and Zoom calls with loved ones, although both of these are important. It's about honouring existing appointments, safely and carefully, following medical advice and escalating any health concerns, however small, to the relevant health professionals. Your very future could depend on it.
Register for free to continue reading
Registration is a free and easy way to support our truly independent journalism
By registering, you will also enjoy limited access to Premium articles, exclusive newsletters, commenting, and virtual events with our leading journalists
Already have an account? sign in
Join our new commenting forum
Join thought-provoking conversations, follow other Independent readers and see their replies