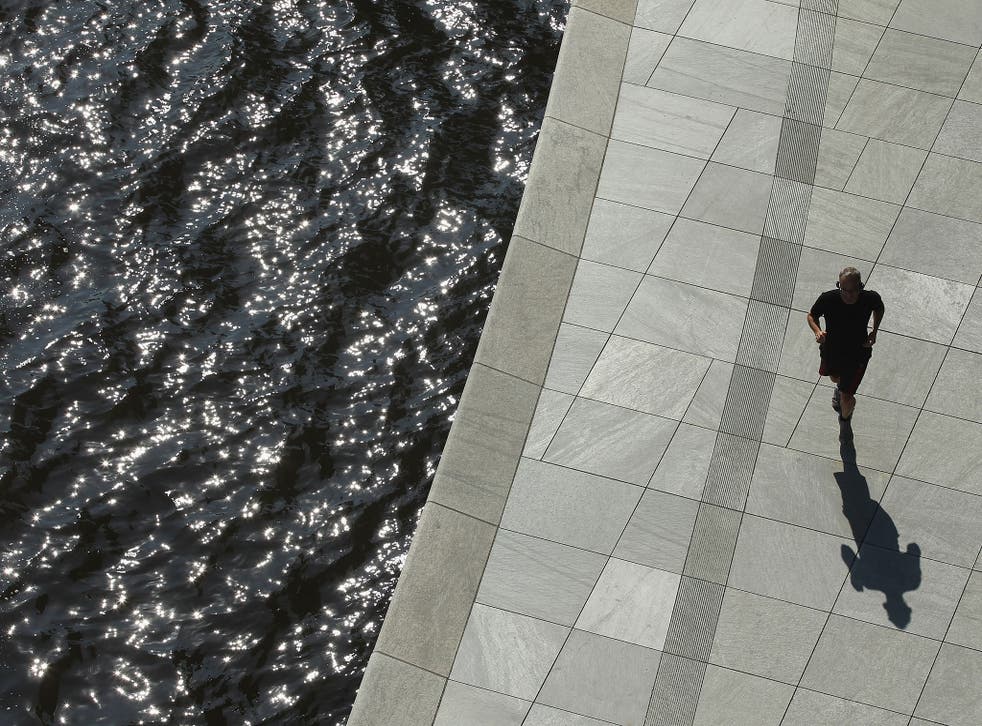 London Marathon 2016: 5 training tips for runners
Technogym trainer Alex Hatzidakis gives his best advice for runners preparing for one of the biggest sporting events of the year
With just a handful of weeks to go until the London Marathon 2016, you should be well and truly into your training by now if you are taking part.
But it's not too late to make tweaks to your routine now to improve your performance on the day.
Here are some tips for achieveing your personal best.
Quality over quanity
Everyone's training programme is different, but you can train effectively for a marathon with as little as three runs per week. As a guide, aim for one session at threshold pace, one either hills or sprint session, and one long, moderate run.
Aim to increase the speed of your long, moderate run by no more than 10 per cent each week. Work out your pace, train to it and know how fast you're going to run. If it's your first marathon, work out a consistent pace per mile during your long moderate runs.
Know the route inside out
Familiarise yourself with the different parts of the course. You don't need to complete the course before the marathon, however it is worth mastering any steep hills or inclines by incorating some of these challenging sections as part of your training.
Embrace the carbs
Practice eating for race day. You're going to need fuel during the marathon. What works for some may not work for others. Use your long moderate weekly run to try out your pre-race eating and get your stomach used to whatever is going to give you that extra push at the end. For instance, two or three hours before you start, it is recommended to eat a carbohydrate-rich breakfast to fuel-up aiming for a few hundred calories such as banana on toast.
The 5 best gym kit essentials

Show all 5
Trust in your trainers
Break in your trainers. If you think you're going to need new trainers for the marathon, give yourself a minimum of 4 weeks of running in them before race day. A way to adjust to them is to alternate your new trainers with your old ones to avoid blistering in the lead-up and on marathon day.
Perfect your form
Correct your running technique. Running long distances can have a detrimental effect on your body particularly if your posture, alignment and foot strike is not correct. Experiencing niggly pains can actually prevent you from improving your miles. Take some time to work on this in your training. A few sessions with a running coach may provide you with some helpful pointers to improve your technique in the long-run.
Join our new commenting forum
Join thought-provoking conversations, follow other Independent readers and see their replies