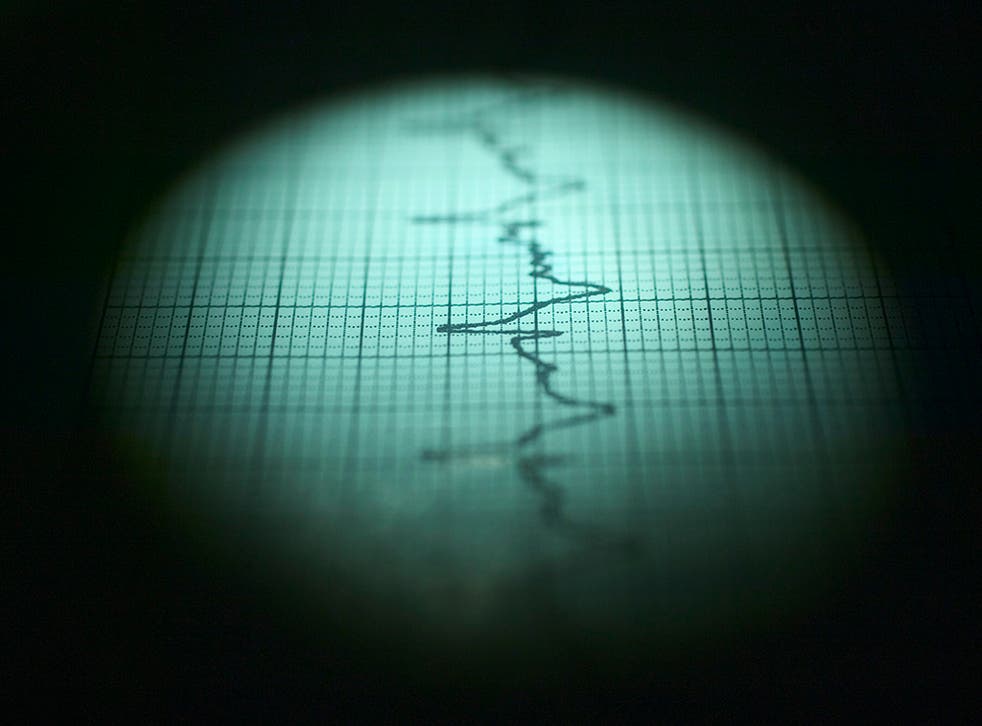 Near-death experiences: what it feels like to die
Meeting with deceased loved ones is a significant feature, combined with the experience of feeling peace and love. People who have been close to death often report similar feelings. Whether they are verifiably real occurrences that can be scientifically quantified or not is, in many ways, irrelevant
Natasha Tassell-Matamua Comments
Near-death experiences (NDEs) can agitate and excite in equal measure.
Skeptics argue, often fiercely, that they result from nothing more than brain activity, or psychological constructions of a dying brain. Yet, people who have NDEs unanimously contest to the realness of the NDE.
And these people are not 'crazed' in any way. They are regular people, who just happen to have had an extraordinary experience. NDEs are reported by men, women, and children, regardless of age, nationality, ethnicity, religion, occupation, or education level.
They are not new phenomena. NDEs are evident across cultures and throughout history, with some of the earliest known accounts being recorded by the ancient Egyptians and Greeks.
In fact, NDEs are quite common. They occur daily, under a wide variety of circumstances, in virtually every country around the world.
Around 20% of cardiac arrest survivors and 4-9% of the general population are estimated to have had an NDE. But, they are believed to be under-reported, so the actual number of people who have one is probably much higher.
They are typically described by those who have had a close brush with death, or have died and been resuscitated. Although, not all people who have a close brush with death or who are resuscitated have an NDE.
Recent research indicates NDEs occur when physical functioning is severely compromised or non-existent. Which is interesting, because conventional wisdom suggests severe physical injury and/or physical death results in diminished perceptual abilities.
Yet, reports of NDEs indicate the exact opposite. Paradoxically, NDEs seem to suggest that conscious abilities may continue in the absence of detectable physiological functioning.
Those reporting NDEs often describe a profound psychological event that is mystical, transcendental, or even spiritual in nature; where the boundaries between space, time, and normal perceptual awareness become blurred.
One of the most intriguing examples of this is the apparent existence of disembodied consciousness. That is, many have described perceiving events as if they were positioned outside of their own body.
Some of the most popular accounts include the witnessing of resuscitation efforts by medical personnel, perceiving others in distant locations, and viewing objects in unusual locations.
One well-known case describes how a comatose man viewed his own resuscitation, and the attending nurse removing his dentures and placing them in a 'crash cart'. More than a week later, the patient was able to identify the nurse and describe the location of his missing dentures.
Other commonly reported features of an NDE include movement through a tunnel often at great speed, seeing beautiful otherworldly scenes, a life review, and coming to a border of no return.
These features are often combined with the experience of overwhelmingly positive emotions, including peace, unconditional love, and joy. Disappointment upon returning to one's physical body is often felt.
Meeting with deceased loved ones is a particularly significant feature of some NDEs. Many have described meeting and conversing with deceased parents, children, spouses, and even pets.
Especially intriguing are cases where the person having the NDE did not know a loved one had died, yet meets them during their NDE. Some only find out upon regaining consciousness that the loved one had in fact died, at a distant location, just moments before the NDE.
Perhaps even more interesting are those cases where a deceased other is met during an NDE, but the person is not aware of the identity of the other. It is only after the NDE - sometimes decades after - the person eventually finds out the person they 'met' during their NDE was their biological parent, sibling, or grandparent.
A final feature of an NDE that is especially prominent is seeing a bright light. Often described as 'brighter than bright', yet 'not blinding', the light is supernatural. It is warm, loving, and accepting. It is unlike any other light people have seen before, or since, their NDE.
It is probably because of these extraordinary features and the proximity to physical death that NDEs agitate and enlighten in equal measure. The NDE raises many perplexing questions about death - and indeed conscious abilities - some of which are difficult to answer according to established scientific empiricism.
A recent large-scale study has provided credible findings to suggest NDEs may actually be real phenomena.
But, whether they are verifiably real occurrences that can be scientifically quantified or not is, in many ways, irrelevant. What is certain is that people who have NDEs believe in the authenticity of the experience.
And, the experience, they say, is extraordinary.
Natasha Tassell-Matamua is a lecturer at the School of Psychology at Massey University, New Zealand
Register for free to continue reading
Registration is a free and easy way to support our truly independent journalism
By registering, you will also enjoy limited access to Premium articles, exclusive newsletters, commenting, and virtual events with our leading journalists
Already have an account? sign in
Join our new commenting forum
Join thought-provoking conversations, follow other Independent readers and see their replies