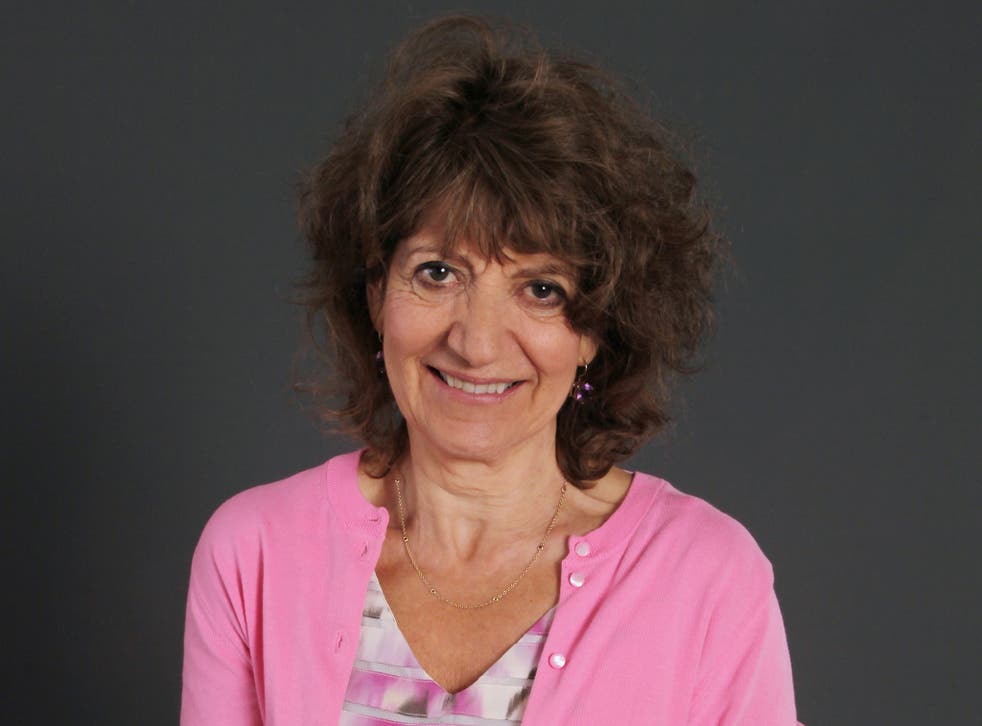 New year, old you: Some alternative resolutions
Before we vow to lose half our body weight, ban the booze, quit smoking and become a better person, how about a different approach to January?
Hope you enjoyed the sausage rolls, the tumblers of Baileys and the Lidl five-bird roast while you could, because today marks the start of the annual self-flagellation that is the phenomenon of "New Year, New You". Touted by magazines, breakfast television and well-meaning friends, we're supposed to grab ourselves by the shoulders and force ourselves to become the person we know that we really should be – rich, thin, with loads of lovely friends. Last year, in my role as editor of Feminist Times, and as an attempt to fight back against the annual onslaught of sanctimonious diet and lifestyle twonks, I commissioned a psychotherapist, body-confidence coach and fat activist to write anti-New Year, New You manifestos.
Each of them urged us to throw away the weighing scales, ditch the points systems and look inside ourselves. The response from our readership was amazing – with many making it to our panel event in London of the same name to tell us in person how they wanted to get off the gluttony/redemption ride. I also swore not to become involved in the cycle myself; there would be no grand announcements on Facebook that I was quitting the booze, no planning a run at 5am EVERY morning that would inevitably fail.
What happened? I lost all my body fat, I ran a marathon, I earn more money and my life's perfect. Except I didn't, and it's not. However, for the first time in years, I am exactly the same weight that I was the previous Christmas. In fact, I've stayed pretty much the same weight all year. I'm still overweight, which may be a little underwhelming, but to me it's a little miracle.
I'm normally either gaining or losing pounds; this year, it's been neither. After years of yo-yoing, I have finally come to realise that when I put myself on a crazy diet such as only eating lemons before noon, or hitting myself in the face every time I think of bread, I may lose weight in the short term, but I will gain even more when I give in and buy a baguette. By not giving myself unrealistic New-Year goals, I've actually stayed at a stable weight, while being more relaxed about it. Talking to myself in a non-judgemental way and taking myself out of the guilt cycle is making my head healthier (and, I think, my body) in the long term.
It has also been my most sober year, which may well come as a surprise to anyone who saw me on the Crazy Mouse ride at Winterville. This year, I've drunk less alcohol than ever before, the whole year long. In 2013, I was super strict with myself and spent the first three months sober, but for the rest of the year, I couldn't even begin to count how many hangovers I had. In 2014, I had my first hangover by 4 January, but I can count the rest on one hand. Not making over-the-top pledges has meant that I've been less up and down, less all-or-nothing. Basically, NOT taking part in the whole New Year, New You schtick has made me more balanced. This year, I want to keep to that path. So once again I have asked people that I respect to help me.
Psychotherapist and Fat is a Feminist Issue author Susie Orbach tells me that: "If what you start with is 'I'm not going to do this', it's never going to work. I think it has a very bad effect psychologically. However, if you start with 'well, I'd like to take care of myself by doing Y', that's much more plausible." The statistics bear this out – a study in the US conducted by polling firm Marist claimed that 40 per cent of Americans make a New Year's resolution but only 8 per cent of them achieve it. "You need to know what gets in the way of doing the things that you think you want to do all the time," says Orbach.
She is referring to the deeper stuff. Stuff which some of us may find that we need a therapist for, or have to look into ourselves to find out how we tick – to become more conscious. Are we thinking that we are hungry when we're really feeling anxious? Do we say that we're "feeling fat" when really we are feeling disappointed? Orbach recently helped run the #fatisnotafeeling discussion on Twitter to combat this problem. "You have to learn to identify. Eat what your body's wanting, really relish it, really enjoy it and stop when you're full. That's it." It sounds so simple, yet, she says: "It's the hardest thing in the world if you've been messing around."
This up-and-down approach to what we consume, this gluttony followed by penitence, is problematic for our minds and bodies. Orbach says: "We've got a notion of celebration as a form of bingeing, that doesn't seem to be indulging but seems to me to hurt a lot of people. Then we feel we have to cleanse ourselves, so it's a kind of act of redemption afterwards. It's totally crazy."
But I'm crazy in love with the seasonal extravagance. I love it. There's nothing I enjoy more than arranging mince pies on a plate for some friends who've just popped round. At what other time of year would a plate of pies seem like the ideal mid-morning snack? The fact is, feasting is a really important part of our culture.
"Across all cultures," says Dr Kaori O'Connor, an anthropologist at University College London, whose new book The Never-Ending Feast is published by Bloomsbury in February, "all religions, this cycle is as old as humankind – a cycle of renewal." She explains that we've always marked the transition from winter into spring. "The idea of renewal is a good one – a rededication, a rebirth." The problem is that we now have what she calls a "completely unnatural process". We are stuffing ourselves in a way our forefathers never could have. "There used to be 12 days of Christmas, not the whole month-and-a-half that we have now."
During the research for her book, she discovered that throughout antiquity, people really enjoyed feasting at this particular point in the year because it was in stark contrast to the rest of the time. "People did not have the same food security that we do," she tells me, quoting and paraphrasing ancient Greek foodie Athenaeus: "The only person who doesn't enjoy the feast is the rich man." Perhaps we are just too wealthy and well fed to really enjoy Christmas and the run-up to New Year without feeling guilty. O'Connor thinks that those of us with plenty should set financial and food limits so that we can enjoy it more.
For those who are fat, people spouting New Year, New You "wisdom" at them is not a pleasure reserved for only once a year. If New Year's resolutions are a war on the Old You, there's a year-round war on the obese. Dr Charlotte Cooper is a therapist, researcher and pioneer in the emerging academic field of fat studies. "I work with people who are really feeling the sharp end of this discourse. This tends to be women, working-class people, and people of colour," she tells me. "A silly little New Year's diet on daytime TV pales into nothing compared with the way that, for example, weight loss surgery is being sold as the only viable resort for fat people."
The New Year is one of the busiest seasons for cosmetic surgery. "Considering a new you for the New Year? At Spire Little Aston hospital we could provide just the boost you're looking for. With our highly qualified plastic surgery consultants..." This hospital's website has a sales pitch that hits a bum note for festive spirit, but no doubt its marketing team know that this is a time of desperation for many.
January is a hard time for lots of us. "I think that the function of New Year's resolutions is that they distract us," says Natasha Devon, author and founder of the Self-Esteem Team, a campaigning and educational group that travels the UK delivering presentations and workshops on mental health, body image and related issues. "It's dark and cold and it's not Christmas any more." Many of us examine our lives at this point and are disappointed that we're not living up to our own expectations – expectations that are, perhaps, unrealistic and unachievable. "[At this time of year] there are really high suicide rates because of that, and it's important to remember to be prepared, because every year it takes us by surprise how depressing January is."
Devon believes that we should use our energy on the things we really want to do, rather than wasting it on trying to force ourselves to do the things that we think we ought to do. She's been writing a column for Cosmopolitan magazine on this, taking in the opinions of readers and their aspirations. "It turns out that things we really want to do aren't the things that you often first think of. It's not bungee jumping or swimming with dolphins, it's things like volunteering in your community and taking yourself out for dinner. These are things you can do that enhance your life."
Volunteering and taking yourself out for dinner are unlikely to be in many of the healthy-living, self-help guides that are marketed in our direction this time of year, because down-to-earth suggestions such as these can't be branded and don't make money for anyone – except perhaps your local Italian restaurant. The reason that we are divorced from our own feelings of hunger, and why, for many, the debt from Christmas will affect the whole year, is that we are being encouraged to consume, to eat and spend money like never before.
The holiday season has been hijacked – by Black Friday and Cyber Tuesday, by food pornography and those people who say they can make you thin for a fee. I say forget the New You – let's get to know the Old You instead. Let's stop looking outwards and feeling the pressure to compete, the pressure to have a spread that tastes like Waitrose on a Lidl budget, the pressure to eat that spread and still fit into a size 10. Let's reject the pressure to be perfect and, better still, look inwards and think about our real needs, what we really want at this time of year, what would really make us all happy.
Join our new commenting forum
Join thought-provoking conversations, follow other Independent readers and see their replies