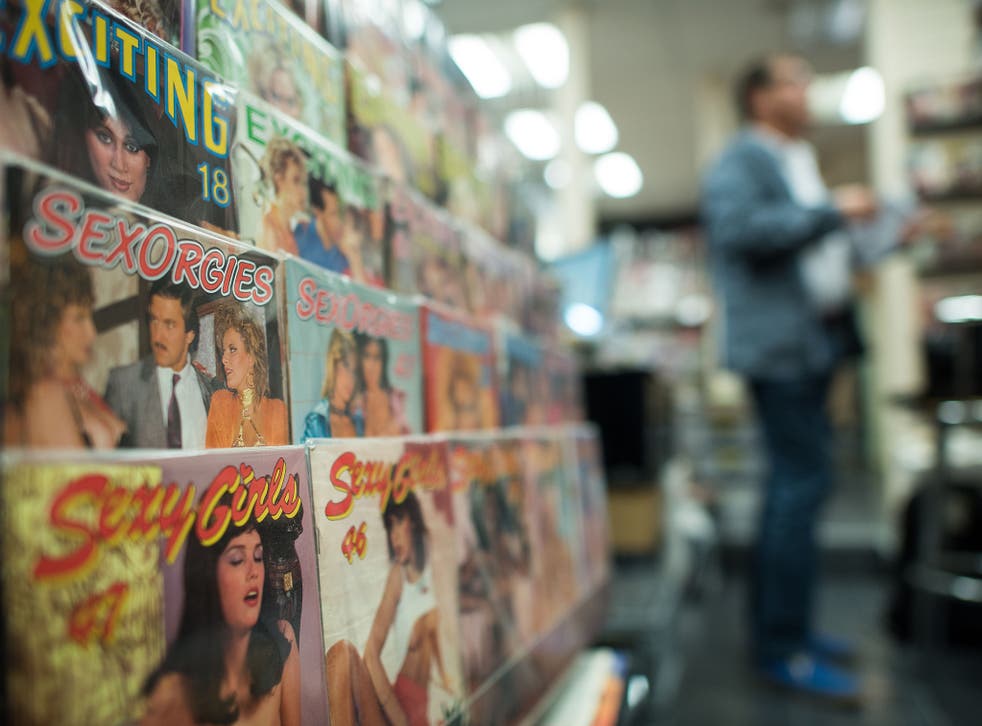 No female ejaculation, please, we're British: a history of porn and censorship
New regulations in the UK are prohibiting various sex acts from being shown in pornography, but who decides the laws of smut?
Robert Rosen
Thursday 04 December 2014 17:10 Comments
It has a biblical ring to it, the sound of a Seder as the leader recites the 10 plagues that God visited upon Egypt: Spanking… Caning… Aggressive whipping… Penetration by any object 'associated with violence'… Physical or verbal abuse (regardless of if consensual)… Urolagnia… Female ejaculation… Strangulation… Facesitting… Fisting…
Though this compendium is strangely lacking in frogs or any other animals (perhaps they're catalogued elsewhere), it is a list of the new pornography restrictions that the UK government—through the Audiovisual Media Services Regulations 2014, something I'd never heard of before today—introduced on 1 December to 'safeguard children.' Which is the same reason five major UK Internet service providers (ISPs) gave for blocking my own website, even though it's more about literature, publishing, and current affairs than it is about pornography. (Most of these ISPs unblocked the site when I told them that there were no words on it that could be 'deemed sensitive to a young audience.')
The aforementioned sex acts (assuming you consider verbal abuse a sex act) are now banned from porn in the UK, but only if it was produced in the UK for online paid-for video-on-demand (VoD), which, as I understand it, brings British VoD up to the same standards that already apply to porn distributed on DVD.
Watching this sort of erotica is not prohibited in the UK, however. Which means that American pornographers will have much to toast this holiday season, as they gear up to produce more spanking, caning, and so-forth videos, thus filling the void the new British regulations have created—that is, assuming the major British ISPs aren't blocking them.
If much of what I've written above sounds absurd, it should. In the 16 years I spent editing American porno rags like High Society and Swank, and making frequent trips to London to gather material for those mags, I became aware that censorship laws by their very nature are absurd and in a constant state of flux. What's banned today is kosher tomorrow, and vice versa—because it's simply impossible for any government committee in any country to agree upon and make a comprehensive list of every sex act that they believe should be banned.
New censorship laws are perpetually being thrown at pornographers, and it's their job to find the most efficient ways to get around them. When I worked for High Society, back in 1983, one of my primary chores was dealing with Canadian censorship. This was accomplished by publishing a separate Canadian edition.
The Canadians, perhaps taking a cue from their British cousins, had banned anything that was remotely kinky, and provided us with a list that's strikingly similar to the new Audiovisual Media Services Regulations. Yet the list became ever-changing. One week they'd ban anal sex. The next week anal sex was okay...
I called what I did 'translating into Canadian.' On the days anal was banned, it became 'the other way.' S&M became something 'so kinky I dare not discuss it.'
One week, Ottawa issued a memorandum banning masturbation with an armpit, or 'armpit f*****g' as it became known around the office—and it boggles the normal mind (though apparently not the mind of the censor, Canadian, British, or otherwise) to imagine the high-level government meeting at which this decision was made. It also raised a number of questions: What about the back of the knee and the elbow? Can you use those?
Erotic images through the ages

Show all 11
Pornography has been widely distributed for over 1,000 years, ever since the Chinese invented the printing press. And it's as if the first words spoken upon the invention of photography, in 1839, were, 'Let's shoot some porno!' If there's a new technology available, you can rest assured that pornographers will be the first ones to find a way to make money with it.
Circa 33,000 BC, Cro-Magnon man, in the Lascaux region of France, began decorating cave walls with images that included lactating women and copulating couples. In many museums throughout the world, one can gaze upon classical works of Greek and Roman art depicting erect penises and lesbian sex. And of course, the Kama Sutra, a work of ancient Sanskrit literature, is still considered the quintessential 'marriage manual,' even though today many of its artful illustrations of sex positions and techniques would be deemed 'pornographic' and banned by censorship regulations in multiple countries.
Many mid-nineteenth-century photographs—sold as 'French postcards' and collected in books—are extremely hardcore and as shocking and depraved as any picture taken in the twenty-first century. They show S&M and people having orgies – not to mention bestiality. One can only imagine what artistic barriers the Marquis de Sade would have traversed had the camera been available three decades earlier.
But for as long as there have been people making money with pornography, there have been censors, both government officials and private citizens who are searching for ways to stop them, even in countries with a strong tradition of free expression. In the words of none other than Richard Nixon, 'pornography can corrupt society and a civilization.'
The combination of digital video, erection-enhancing pharmaceuticals, and the internet has given rise to pornography that's ubiquitous, free, instantly accessible - but often violent and degrading. Much of what's out there seems to have more to do with abusing women—spitting, slapping, massive 'gang bangs'—than with erotica. It's all very depressing, and it gives fuel to the arguments of the anti-porn/censorship crowd. Anti-pornography activist Gail Dines has suggested that people who make S&M videos are in violation of international laws prohibiting torture, and should be brought to justice.
In LA County, once the epicentre of the American porn industry, rather than pass any kind of censorship law, which would be overturned, the LA County Board of Supervisors passed 'Measure B', a law requiring the use of condoms in all sex scenes in which there's anal or vaginal contact—an idea that was voluntarily put into effect in the early days of the AIDS crisis, and then immediately abandoned when it became clear that nobody wanted to watch 'safe sex' porn movies. The result of Measure B: porn producers began shooting their videos outside LA County, depriving the region of the taxes paid by some of its most profitable companies.
This also appears to be the case with the new UK laws, both the ISP blocking and the Audiovisual Media Services Regulations. Porn producers have been forced to shut down or move to other countries where such restrictions are not enforced, and the end result is a loss of revenue for the Treasury.
It's likely that British pornographers, who, in the 1990s, transformed London from a pornographic backwater to an X-rated production centre that rivalled LA, will adjust to the new regulations just as they've adjusted to everything else that's been thrown at them from governments on both sides of the Atlantic. And when the next list comes along, which it will, they'll adjust to that too. Because that's the nature of this never-ending pas de deux.
Robert Rosen is the author of 'Beaver Street: A History of Modern Pornography' and 'Nowhere Man: The Final Days of John Lennon'. He has also just completed a new novel, 'Bobby in Naziland' robertrosennyc.com
Register for free to continue reading
Registration is a free and easy way to support our truly independent journalism
By registering, you will also enjoy limited access to Premium articles, exclusive newsletters, commenting, and virtual events with our leading journalists
Already have an account? sign in
Join our new commenting forum
Join thought-provoking conversations, follow other Independent readers and see their replies