Hay fever: How pollen can affect exam results
Research shows students with hay fever are 40 per cent more likely to drop a grade between their mock and final exams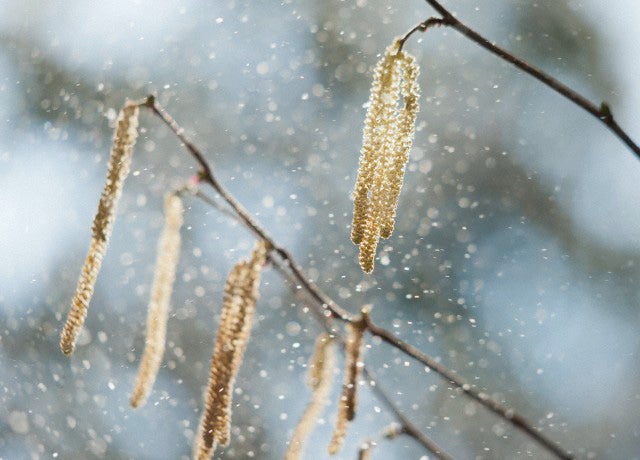 As a hay fever sufferer I have no doubt this summer has been merciless for those who are allergic to trees, plants and grass. Forget pollination – this year the UK has become the Pollen Nation. We're reportedly experiencing the worst pollen levels for years. And experts say the soaring pollen count across swathes of England and Wales will continue for months to come.
With so many people affected there seems to be a growing awareness and understanding of just how miserable pollen can make people feel. Statistics suggest that the UK is the hay fever centre of the world and some scientists are predicting that 45 per cent of the population will be suffering by 2030. A recent study even showed that driving with hay fever is just as dangerous as driving after drinking alcohol.
The cohort that suffers most falls between the ages of 16-24 – which basically covers the UK's student population. Factor in that the highest pollen counts fall around May and June, so exam time, and it doesn't need a huge amount of science to see that there could be an impact on results come August.
In terms of exam performance the top line statistics from Education For Health, based on extensive research, hard evidence and robust samples, are rather mind boggling:
51 per cent of students report hay fever symptoms during exams
Hay fever sufferers are 40 per cent more likely to drop a grade from mocks in January to summer
If you get hay fever during exams you're generally going to be lethargic and miserable as your immune system (mistakenly) tells your body you are under attack from dangerous foreign bodies. Over and above feeling lousy there are some specific impacts on performance:
Your runny nose and eyes mean that you will dehydrate much more quickly – and dehydration of only two per cent leads to a 30 per cent reduction in performance across the board
You will be taking anti-histamines which can also dehydrate you or make you feel tired
Hay fever can seriously interfere with your sleep patterns, which in turn affects concentration and exam performance
Perversely hay fever is not a 'rural thing' but generally worse in urban areas where factors like air-pollution cause pollen to concentrate.
So the cards are stacked against student sufferers. Medication helps, but to make a difference you really need to start taking anti-histamines two weeks before your symptoms start.
If you haven't taken anti-histamines in advance, however, there are some things that may help cut down your personal pollen footprint at any time.
Pollen loves hair and it's very close to your eyes and nose so shower every night before you go to bed. Keeping the windows shut in the bedroom and changing bedding frequently helps too.
If you have to wear school uniform then run a vacuum cleaner over it every evening. Do the same to any clothes you wear to exams.
Pollen also loves pets so stay away from the family pooch or moggy and ask somebody who doesn't suffer to brush it every day.
Eat properly and sleep properly – exercise helps but running around outdoors with a high pollen count is probably not the best option. Take plenty of water into exams and drink regularly.
The real problem for hay fever sufferers is the exam structure. Exam boards are prepared to award an extra two per cent for students with hay fever. However if exams were moved to January and February those with hay fever wouldn't be affected. It should come as no surprise that many students who re-sit exams in those months improve their performance. Those better grades are not just about more time or softer papers.
Schools could practically do a lot more to help hay fever sufferers. With the prevailing winds coming from the West, an East-facing exam room with the windows closed would definitely help. As would making water available to drink. The pollen count is always highest early in the morning before the heat of the day makes the light particles rise into the air, and again in late the evening when the air cools and they sink. Changing exam timings so they started later and ran later would be a definite benefit.
Nature and exam boards don't play fair when it comes to hay fever sufferers. If we really wanted a level playing field and meretricious results and reporting we'd have a policy on hay fever. Over the years there have been a number of calls to change exam timings from educationalists and teaching professionals – but the system and academic year remain obdurate and linked to university terms.
Al Campbell is Editor in Chief of www.doctorwellgood.com – a health and wellbeing website for young adults
Join our commenting forum
Join thought-provoking conversations, follow other Independent readers and see their replies