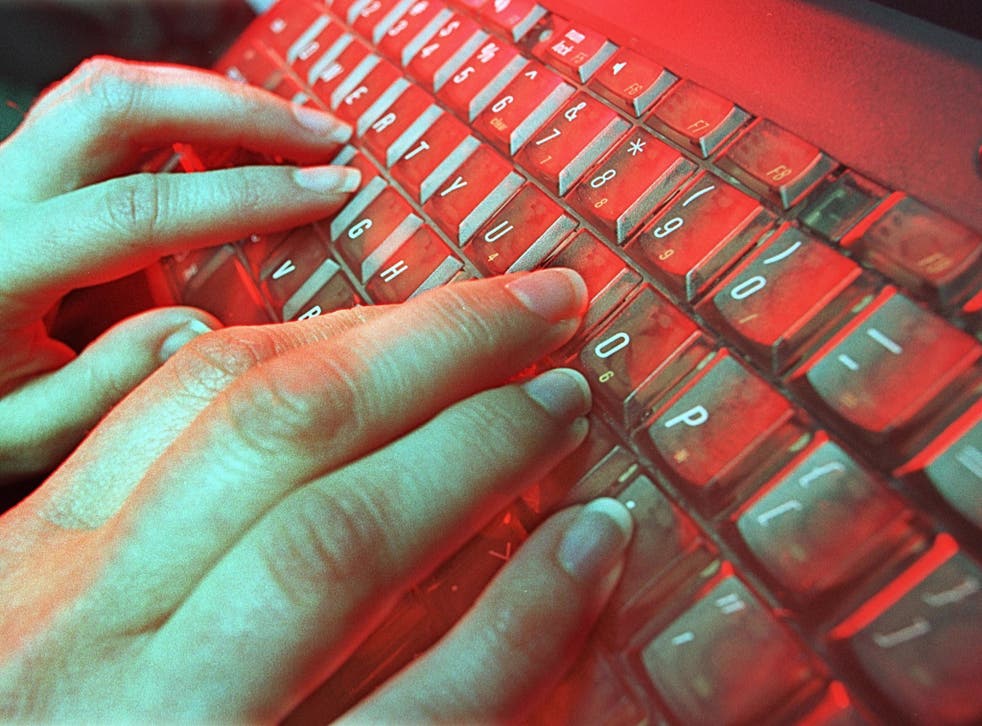 Revenge porn: What is it – and how big is the problem?
Legislation making revenge porn a crime is due to be passed through the House of Lords next month
New figures have revealed that children as young as 11 are becoming victims of revenge porn – with less than 5 per cent of cases leading to a prosecution.
Eight police forces in England and Wales today said that they received 149 allegations of revenge porn - but only six resulted in a police caution or charge.
So why is it such a big problem, and what is being done to tackle it?
What is it?
Revenge porn is the act of sharing sexually explicit images or videos of a person without that person's consent. In many cases, the images are acquired by a partner while in a relationship, and then distributed without consent after a break-up.
Once taken, the private images are often shared using either social media websites such as Twitter, Facebook and YouTube, or uploaded to a range of porn websites that encourage public contributions.
So how does this relate to children as young as 11?
Revenge porn is not restricted to ex-couples. It can involve any form of hacking into a person's account in order to share explicit images of them.
The number - and age - of children involved has highlighted the scale of the issue involved.
The apparent leaking of nude images of celebrities including Jennifer Lawrence and Kate Upton, who had their private accounts hacked and which thrust the issue into the limelight, would also be classified as revenge porn.
How widespread is the problem?
Maria Miller, the former Culture Secretary, said the figures published today showed that revenge porn is more widespread than previously thought.
Advances in technology, particularly the increased use of smart phones with cameras, and the growth of social media has made it easier to film and distribute such material.
The first known site dedicated to providing a platform for revenge porn postings began in 2010. On such sites, videos containing sexually explicit content can be posted that also include the subject's name, social network identities, where they live and even where they work.
It is believed more than 30 different internet sites used in the UK alone specialise in revenge porn content.
What does the law say now, and why are people calling for revenge porn to be criminalised?
There is some disagreement among online safety campaigners as to whether or not new laws are required to deal with revenge porn.
Speaking to The Independent earlier this year, Laura Higgins, helpline manager at the UK Safer Internet Centre, said that the issue was effectively one of harassment and malicious communications - and as such the laws exist now to deal with perpetrators.
But a Lords committee admitted at the end of July that the Government could do more to provide "clarification" of how the police, prosecutors and judges should be applying the legal guidance.
Since then, increased awareness of revenge porn has seen politicians and campaign groups push for new laws to provide better support to victims, and the justice minister Lord Faulks described it as a "growing problem".
Many now want to see the specific term "revenge porn" deemed a crime under Home Office classifications, and in September the Labour MP Geraint Davies proposed that people who are complicit in the distribution of revenge porn be prosecuted.
Mr Davies' Criminal Justice and Courts Bill is expected to have its Report Stage in the House of Lords on 20 October.
After that, there will be Third Reading in the Lords before returning to the House of Commons for consideration of amendments. Only then would it go for Royal Assent and become law.
The lack of effective recording by police - and the low rate of prosecution - "all points to the need for a clarification of the law", Ms Miller said today.
Assistant Chief Constable Garry Shewan, national policing lead for harassment and stalking with the Association of Chief Police Officers, said: "While an incident of revenge pornography is not currently a crime in itself, it could form part of a campaign of stalking or blackmail, or potentially break laws under the Harassment Act or the Obscene Publications Act. Police will deal sympathetically with anybody reporting such an incident and assess each case to see what they can do to help.
"Where no offence has been committed the police can still offer advice, including how victims might seek a civil remedy for defamation.
"I would encourage anyone who has been subject to revenge pornography and is worried or afraid by what has been done to contact either the police or a relevant victims group, such as the National Stalking Helpline."
Campaigners say they would be keen for sentencing powers to be aligned with the Sexual Offences Act, meaning custodial terms of up to three years could be handed down to offenders.
Additional reporting by PA
Register for free to continue reading
Registration is a free and easy way to support our truly independent journalism
By registering, you will also enjoy limited access to Premium articles, exclusive newsletters, commenting, and virtual events with our leading journalists
Already have an account? sign in
Register for free to continue reading
Registration is a free and easy way to support our truly independent journalism
By registering, you will also enjoy limited access to Premium articles, exclusive newsletters, commenting, and virtual events with our leading journalists
Already have an account? sign in