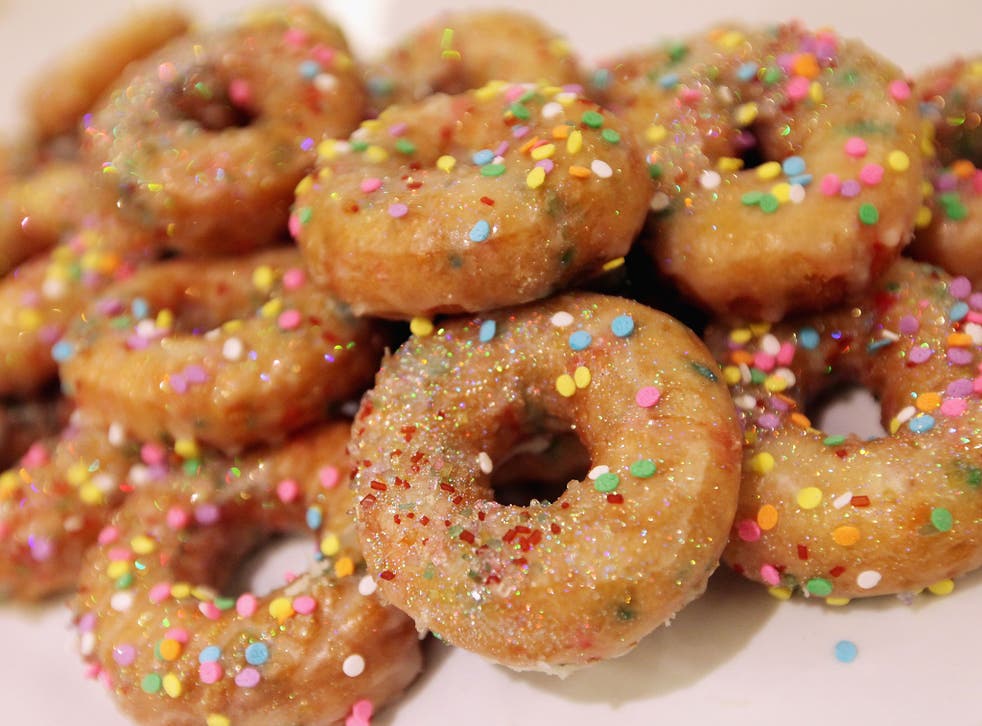 Sugar tax: Is it enough to solve the obesity crisis?
Campaigners and MPs are calling calling for a 20 per cent tax on sugar to tackle obesity - but it's not enough according to Chris Askew, the Chief Executive of Diabetes UK
The Government has come under increasing pressure to implement a tax on sugar sweetened soft drinks to combat rising levels of obesity. The Government agency Public Health England, health campaigners, charities, celebrated TV chef Jamie Oliver, and now a new report from an influential group of MPs on the Health Select Committee have all urged the Government to introduce the tax.
The tax clearly has wide support, but if it was implemented would it solve the obesity crisis? A reduction in the consumption of sugar would certainly help to improve the nation's health, and we are all consuming too much of the sweet stuff.
The latest recommendations from the World Health Organisation say that none of us should get more than 5 per cent of our total daily dietary energy from sugar. But both children and adults typically get between 12 per cent and 15 per cent of their energy from it. This is damaging to our health because too much sugar in the diet can lead to weight gain and obesity, both potent risk factors of Type 2 diabetes, a serious health condition that affects millions of people in the UK.
This is why we support calls for the Government to introduce a 20 per cent tax on sugar sweetened soft drink. Studies show that this is the right approach as it could prevent almost 200,000 cases of obesity in the UK.
However, the introduction of this measure must ensure that increasing prices of sugar-sweetened beverages does not negatively impact on people and families living with Type 1 and Type 2 diabetes who may rely on high-sugar products to treat low blood glucose levels.
But a sugar tax is just one measure and on its own, it wouldn't be enough to solve the obesity crisis. We need coordinated action and leadership across all areas of government, along with greater regulation of the food and drinks industry to make the healthy choice the easy choice.
Of course as individuals we should all take personal responsibility for our own health, and many people are working hard to improve their health. But we live in an environment that doesn't always lend itself to making healthy choices, that's why we want to reset the defaults so that eating well isn't always hard to do.
Here are a few things the things the Government and the food and drinks industry should do to help reduce obesity.
Restrict marketing of junk food to children
The Government should restrict the marketing of junk food to children on the internet and before the 9pm watershed on television. Research suggests that young children don't always understand the persuasive intent of advertising to sell products. While unhealthy food adverts aimed at children have been banned on children's TV and on programmes, these restrictions need to be tightened as many family entertainment shows contain unhealthy food adverts and are often watched by many children.
Make food products healthier and reduce portion sizes
The Government should set targets for large manufacturers of processed foods to reduce saturated fat, sugar and salt in their unhealthy products. This should include, where possible, increasing the quantity of vegetables and fruit in pre-prepared meals. If necessary, penalties should be set if the targets are not achieved by manufacturers.
In addition, portion sizes should be reduced and the food and drinks industry should make it clearer to their consumers what an appropriate portion size is. We know that portion sizes influence how much we eat. Put simply, larger portions encourage us to eat more – and shape our view of what is a normal amount to eat.
Health news in pictures

Show all 40
Not promoting unhealthy food and drinks
Studies show supermarket price promotions and the visibility of unhealthy foods can encourage poor eating habits; around 40 per cent of grocery shopping spending in the UK is spent on items on special offer.
Retailers should reduce the display of unhealthy food and drinks in prominent positions in-store. Some supermarkets are already doing this by removing sweets and chocolates from checkouts to encourage customers to make healthier choices. Where possible, these products should be replaced with healthy products.
Clear and consistent food labelling
We need succinct and clear information about the food and drinks that we buy. The Government should introduce a mandatory consistent front-of-packet colour-coded labelling system which includes percentage daily reference intake amounts. Independent evidence shows that the traffic-light system works better than labels which show only Guideline Daily Amounts to help shoppers make healthy choices when buying food. This is not about telling people what to eat but instead empowering them with the knowledge they need to make informed choices and to lead healthier and happier lives.
Improve food in schools and hospitals
When Government money is spent on providing catering in the public sector, for example in schools and hospitals, it should be healthy. However, the food served in schools and hospital can often be of poor nutritional value. The Government should set national standards for healthy food in the public sector. This would not only improve the health of public sector worker, but would also improve the health of individuals who frequently visit public sector buildings.
Reversing the tide of obesity isn't going to be easy, but it can be done. We need a combination of interventions enacted together, along with a sugary drinks tax and investment to make it easier for people to be physically active, to provide a supportive environment for people to make and sustain the necessary lifestyle changes needed to live long and healthy lives.
Chris Askew is the Chief Executive of the charity Diabetes UK
Register for free to continue reading
Registration is a free and easy way to support our truly independent journalism
By registering, you will also enjoy limited access to Premium articles, exclusive newsletters, commenting, and virtual events with our leading journalists
Already have an account? sign in
Register for free to continue reading
Registration is a free and easy way to support our truly independent journalism
By registering, you will also enjoy limited access to Premium articles, exclusive newsletters, commenting, and virtual events with our leading journalists
Already have an account? sign in
Join our new commenting forum
Join thought-provoking conversations, follow other Independent readers and see their replies