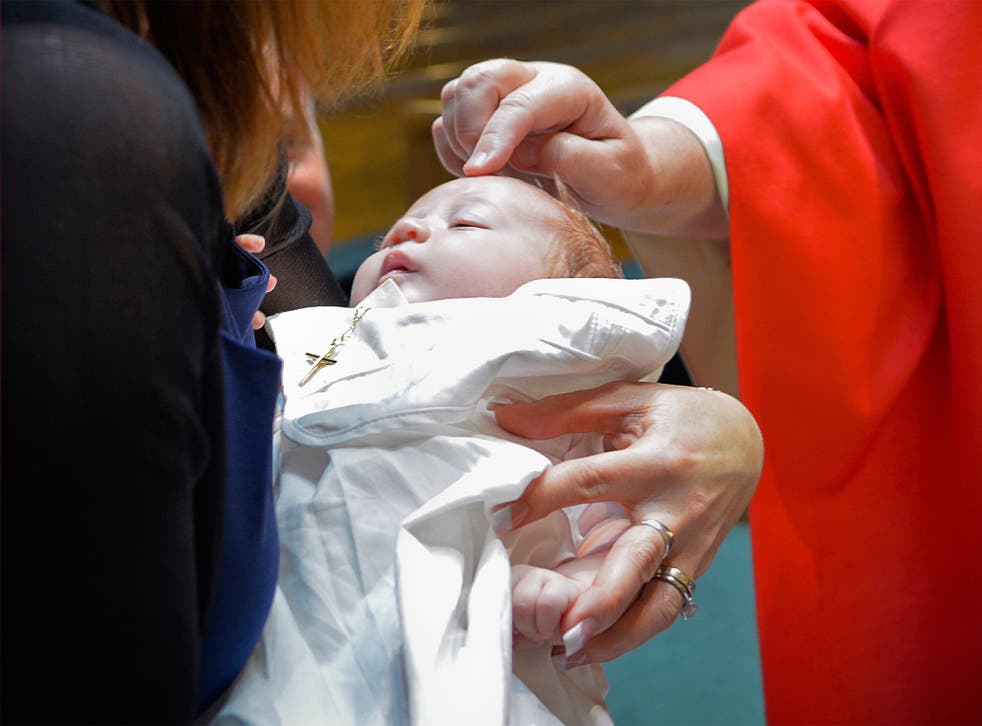 Swiss firm Erfolgswelle charges £22,000 for baby name-generating service
Parents-to-be get the collective wisdom of a group of 14 naming experts, four historians and 12 translators
Sophie Morris
Wednesday 24 February 2016 20:48 Comments
When my mother was born in the 1950s, new parents had it easy. A girl? Name it Elizabeth or Margaret, or a variation thereof, and you're fine. My mother was christened Elizabeth Margaret, is known as Margaret, and today has a group of friends who share her names in an assortment of forms: Liz, Lizzie, Martha, Beth, Maggie... On my husband's side, there was a similarly brisk approach, and two generations, three brothers apiece, bear the names James, Edward, Tom, Jonny, Ben and Sam.
If only the way forward were so clear today, as I search for a name for my first-born baby-to-be. We already know that our baby will the best and the smartest and the cutest, but could a well-chosen name help it along even more?
The pressure to choose a truly unique name for one's newborn seems disproportionately high compared to other concerns of global importance. According to baby-name expert Laura Wattenberg, author of The Baby Name Wizard, the hunt for unique names is fuelled by our need for original usernames online. The problem is, all the other parents are on the same quest. In an era of normcore, where it's no longer hip to drive your status symbol, a baby name is the new way to project your identity through your progeny.
Top Baby Names for 2015

Show all 20
Maybe I should enlist the services of Swiss company Erfolgswelle, which is offering a highbrow baby name generating service. It's probably not the smartest way to dispose of $31,000 (£22,000) just before the household income is slashed, but it would buy me the collective wisdom of a group of 14 naming experts, four historians and 12 translators, who will spend around 100 hours creating a list of 15 to 25 potential names, with the all-important chaser of a couple of lawyers to check the suggestions don't conflict with existing trademarked products. (Scratch Chipotle, then.)
Still, there's no guarantee that settling on the pretty name of an ancient Egyptian goddess won't run into trouble when a marauding death cult has the same idea years later, just when your child is applying for their first job.
Erfolgswelle's chief executive, Marc Hauser, wonders why we've been wasting time with copycat names for so long. "We are all looking for excellence and uniqueness everywhere. But when it comes to naming our baby, we use copy names. Why don't we create new names with a great sound and a beautiful meaning? Indigenous tribes around the world know how to name their kids in a free way. We lost this capacity."
I ask Hauser to share some of his clients' choices, but he says he's bound by NDAs. Hauser is, however, running a special offer at the moment, offering to refund the entire $31,000 fee to the first family who uses an Erfolgswelle name, and is happy to go public with it. Am I tempted? Branding my baby before birth, in much the same way that Hauser does his company's corporate clients, doesn't feel freeing.
"There is nothing less personal, more passive, than paying someone an obscene amount of money to make up a name for you," says Charlotte Philby, founder and editor of the online magazine Motherland and mother to Rosabel, five, Jesse, two, and Xander, five months.
"Picking your child's name is no small deal, for everyone involved. It's as much about defining your own identity as a parent as it is about creating a moniker that will see them through the rest of their lives," she says.
My husband and I often hear names we like the sound of in the park, but we can never be sure if a child will come running in response to the call, or a fluffy puppy. My partner is keen on a name (can't share it just yet) which expresses his evangelical commitment to well, I can't possibly say, while I am gunning for all of Hardy's heroines for my poor, tragic, yet brave-until-the-end daughters. A word of warning: share your fondness for a baby named Bathsheba early and everyone will laugh along heartily with you, assuming it's a sideways snark at other unusual names. It's not.
Register for free to continue reading
Registration is a free and easy way to support our truly independent journalism
By registering, you will also enjoy limited access to Premium articles, exclusive newsletters, commenting, and virtual events with our leading journalists
Already have an account? sign in
Join our new commenting forum
Join thought-provoking conversations, follow other Independent readers and see their replies