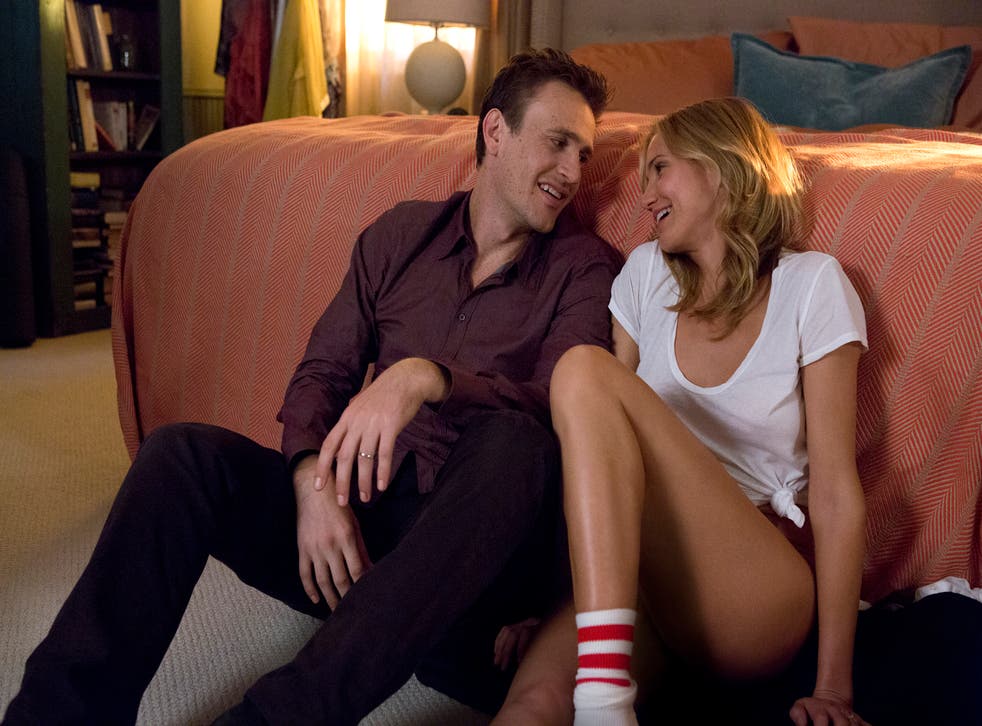 The Joy of Sex: Even the most loving couples get into erotic ruts
Are sex manuals superseded by society's sexualisation to the point where no one now needs any guidance on how to 'do it'?
Susan Quilliam
Friday 05 September 2014 13:32 Comments
The new Cameron Diaz/James Segel film charts the misadventures of a couple who video their own bedroom antics - then inadvertently spread the results around.
For me though, Sex Tape has a deeper interest than simply wanting to see the adorable Miss Diaz and the equally adorable Mr Segel, or wondering whether I agree with the Rotten Tomato ratings. I'm interested because I wrote the book.
Not the book of the film, you understand, but the book around which the film hinges: The Joy of Sex, the erotic manual which inspires the couple's to enact every position from the book. It was first published in 1972, and has since sold over eight million copies worldwide and become a byword in erotic literature.
In 2006 however, following the death of its original author Alex Comfort and the passing of 35 years of changing mores, the publishers felt it was time for an update. They looked for a female sexologist to 'rethink' the canon. Happily, I got the job.
I was, of course, standing on a giant's shoulders. The original book was not only educational - Dr Comfort wrote it because of the many patients who came into his surgery with no idea of where to start in the bedroom - it was also inspirational, both reflecting and significantly contributing to, the Sexual Revolution.
The question I had to ask myself, however, was whether the job was worth doing at all. Was The Joy of Sex still relevant decades after its publication? More broadly, were sex manuals in general superseded by society's sexualisation to the point where surely no one now needs any guidance on how to 'do it'?
My answer on 'The Book' - after several readings to make sure I could keep and honour the values and the voice whilst bringing the content up-to-date - was an overwhelming 'yes'.
Of course I needed to delete 10% as outdated - such as the paean to 'wet look PVC' and the step-by-step instructions on how to have sex on a moving Harley Davidson. I needed to add in about a third to cover our hugely increased knowledge of the physiology of sex; the technology of sex, and the rise of sex toys, sex shops, sex clubs and sexology. And I needed to tweak the entire book to affirm the right of everyone, whatever their gender, persuasion, age and ability to be fully and enthusiastically erotic. (I also needed to add in new artwork; sadly The Bearded Man is no more!)
But these were mere modernisations. It was always clear that the heart of the book - to promote lovemaking free of ignorance, embarrassment, power plays or anxiety - is still crucial. In fact, perhaps more so. For the original delight of sexuality has in our society been eroded over the decades. We are now, sadly, often frightened of passion. We know only too well the danger and desolation not only of the headline-grabbing issues of sexual infections, unwanted pregnancies, pornography, sex slavery, rape and child abuse, but also of the everyday misery of feeling sexually inadequate, sexually rejected, sexually betrayed.
Hence it seems to me that it is highly relevant to bring up-to-date a book that reminds us of just how wonderful respectful, loving sex can be.
But what of the broader question? Is it still relevant to use a sex manual at all? Surely we are now so inundated with erotica that more input is the last thing we need?
Again, I'd argue. Of course if we see a manual's guidance as 'the best and only way' that's restricting. And if our attention is entirely on page-turning or iPad-clicking rather than on each other moment by moment, that's missing the point. Plus, if a relationship, unlike Diaz and Segel's, is fraught, antagonistic or on the rocks, then even the best sex manual isn't going to save it.
But if we can, as Alex Comfort originally suggested, regard a sex manual as "a personal notebook from which (to) take ideas…" then what the ancient Japanese termed a 'pillow book' is going to be hugely helpful.
For even the most loving couples among us do get into erotic ruts - ironically, the more stable the love, the less we may feel we have to ring the changes and the more we may need the changes that a sex manual suggests. Plus, many of us still learn to explore our sexuality by trial and error, often after a childhood where sexual exploration is utterly discouraged. And a well-founded sex manual can remind us of what as a society and as individuals we often forget - that making love does make and remake love; good happy sexual contact is an immensely powerful way to help us feel positive about ourselves, our partner and our relationship.
So, for all I'd be wary of broadcasting sexual exploits as Diaz and Segel do, I'm all for their starting point. What the book I reworked - and what others in the genre - give us is of vital importance. A reminder of, and a route to, the joy that can be found in sex.
Register for free to continue reading
Registration is a free and easy way to support our truly independent journalism
By registering, you will also enjoy limited access to Premium articles, exclusive newsletters, commenting, and virtual events with our leading journalists
Already have an account? sign in
Join our new commenting forum
Join thought-provoking conversations, follow other Independent readers and see their replies