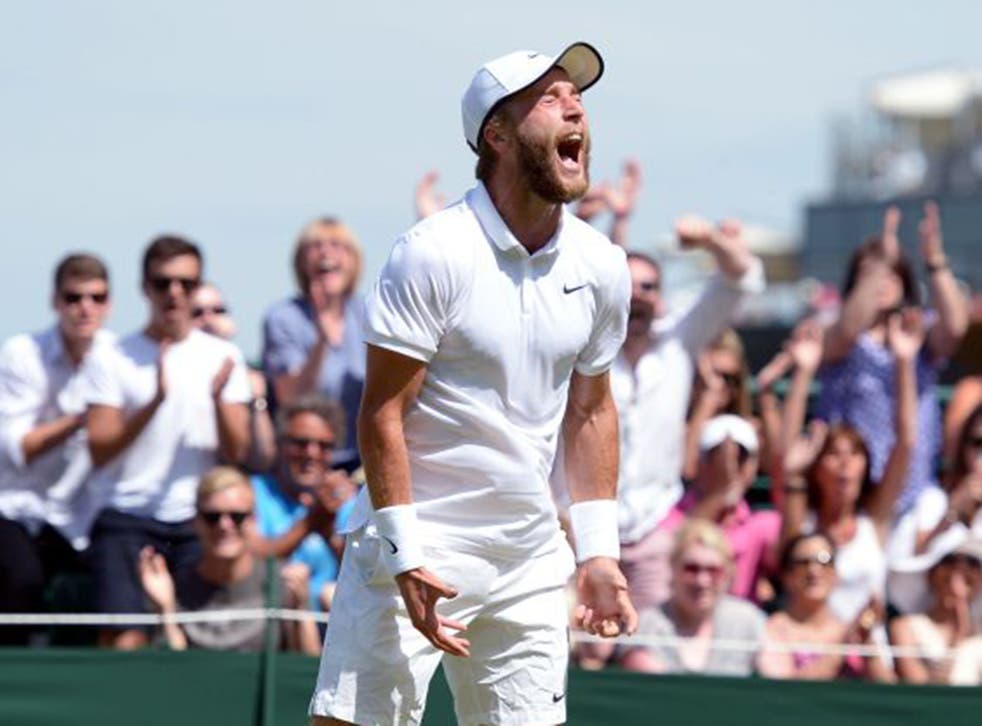 The science of swearing: What lies behind the use of four-letter words?
Don't dismiss 'bad' language as lazy or offensive; it can be a tool for persuasion, a means of coping with pain and an aid in spotting dementia. Richard Stephens explains why our brains want to swear
Richard Stephens
Friday 03 July 2015 00:00 Comments
It was the 2008 Olympic Games in Beijing and Britain's female windsurfers had never before won a medal. That year's event was fiercely contested by 27 sailors from 27 nations and there was high drama in the final race. It began with a false start and part of the way around the course one of the medallists was almost knocked into the sea by another competitor. This backdrop of adversity can only have added to the immense joy experienced by Britain's Bryony Shaw when, against all expectations, she finished third and took the bronze medal.
Emerging from the water still dripping wet, the BBC thrust her before a microphone, a camera and a millions-strong live television audience. Asked how she was feeling at this incredible moment, the understandably ecstatic Shaw must have felt at a loss for words. Instinctively, she reached for a register of verbal expression that could truly do justice to conveying the dizzying whirl of emotion at that climactic moment. To the consternation of the BBC producer in charge that afternoon, she unabashedly exclaimed: "I'm so f**king happy!"
Wimbledon 2015 had barely begun before headline writers cottoned on to the latest fashion sweeping SW19 – tennis players swearing during tennis matches. Britain's Liam Broady was fined £1,500 for channelling the sweary spirit of John McEnroe, which he described as "swearing quite a lot at the back". Perhaps the circumstances of his match justified these utterances, given that he won his first-round match only after coming back from two sets down. And then there was Serena Williams, who picked up a code violation for uttering an "audible obscenity" in response to slipping over during her first-round match. Why do they do it? What, if anything, does swearing add to the tennis player's game?
The use of offensive, obscene or taboo language is a linguistic feature in most human cultures, from the English "f**k off" to the French merde (sh**), and from the Indian sala (brother-in-law) to the Arabic yil'an abu ommak (curse your grandfather). While people tend to think of the "four-letter words" as modern phenomena, the reality is that the earliest recorded uses of these words date from 1,000 years ago ("f**k" is one of the most recent, from 1503). Some of the stories around swear words are fascinating. For example, "c**t" first appeared in a written form around 1230 in the London street name "Gropec**tlane" – this appellation reflecting a location frequented by prostitutes and their clients as well as a public acceptability of the word at that time. (It was also used in medical writing in the 1400s.) "Arse" first appeared in English around 1000. Its close resemblance to the word "ass", the beast of burden, was unfortunate and explains why, after it made its appearance, so did the word "donkey". But while swearing can often be negative, ugly and confrontational, there is no doubt that there are forms of swearing that are palatable and perhaps even necessary. There are many hidden benefits to swearing , which can be used to express emotion, as a tool for persuasion, as a means of coping with pain, as a way of identifying dementia and, believe it or not, to be polite.
Health news: in pictures

Show all 104
In the late 1950s a group of university zoologists went on a field trip to Arctic Norway. They were there to observe how birds coped with continuous daylight. However, things didn't always go smoothly: scrambling over rocks and cliffs to capture and ring wild birds, erecting tents, cooking and other tasks became that much harder in the unforgiving Arctic climate. This made it an ideal environment for a trainee psychologist to observe when (and subsequently deduce why) the five men and three women on the expedition swore. And so it was that, for several hours a day, the number of swear words uttered by each member of the group was tracked by the trainee psychologist using some exceedingly low-tech science equipment – differently coloured knitting-needle counters. The findings were written up in a report that became the first published systematic study of swearing produced by a psychologist.
It turns out that these zoologists swore for two quite different reasons. On the one hand, the amount of swearing increased markedly when people were relaxed and happy. Labelled as "social swearing", this was intended to be friendly, a sign of being "one of the gang", and only occurred when there was an audience. On the other hand, when things went wrong, a second type of swearing was evident. Labelled "annoyance swearing", this occurred in relation to mild stress (like losing one's way), was rarer than social swearing and didn't require an audience. Interestingly, as the stress became more severe (maybe losing one's way for a prolonged length of time) swearing of both types – annoyance and social – reduced.
I've given numerous talks on the science of swearing over the years. You don't actually have to use swear words to speak about them but I feel it adds a little to the novelty and interest of the topic to introduce a smattering of bad language. There's something quite satisfying in articulating a well-placed "f**k" in front of a hushed audience in a hallowed university lecture theatre. A colleague who attended one my presentations told me that, the moment the first swear word was spoken, she felt a small jolt of energy – a frisson you could say. That's a good illustration of the power of swearing. It's also an accurate description of how it feels when your body's "fight or flight" response is activated – a series of tweaks to our biology that enhance action. A number of studies have measured the degree of frisson produced by swearing via this response, such as the researchers from Bristol University who had volunteers read aloud the words "c**t" and "f**k", compared with "c-word" and "f-word". They all showed increased sweating when reading the swear words compared with the politer expressions. These studies, and the frisson experienced by my colleague, show that swearing is, or at least can be, an emotional language.
Since childhood we have learned to associate swearing with the emotionally charged situations in which it tends to be most prominent, such as injury, conflict and perhaps violence. So swearing also awakens ideas that a drama may be about to unfold and makes us feel uneasy for that reason. Swearing adds an edge to proceedings because of its links with our more primitive selves and by association with previous adrenaline-prompting situations. This is one reason why swearing can provoke an emotional response. In addition, there's evidence that swearing is handled differently by the brain compared with regular language. Despite the general difficulties with language that aphasics have, some patients can still swear fluently. The fact that individuals with brain damage to key language areas can nevertheless swear, indicates that compared with regular language, swearing is a special case.
The swearing tic that epitomises Tourette's in the public eye is known as coprolalia. Actually, the majority of Tourette's patients don't have coprolalia, although a significant proportion do, estimated at between 25 per and 50 per cent. Numerous studies indicate that, compared with non-sufferers, Tourette's patients have smaller basal ganglia, suggesting that the basal ganglia is a likely origin for swearing, in concert with the nearby emotional centres in the brain – the limbic system. Overall, the close links between swearing and the deep-lying brain structures associated with emotion, together with the evidence that swearing appears to be handled away from the brain's usual language centres, indicate that swearing is, neurobiologically speaking, very much connected with emotion. Next to real-life examples this makes good sense. From the negative outburst of Ernest Hemingway's "the first draft of anything is sh**t" to the positive of Bryony Shaw's "I'm so f**king happy!", swearing communicates a depth of feeling in its own unique manner that is surer to register with the listener than if a sentence free from swearing had been chosen. But, you might ask, if that's the case then why doesn't everyone swear all the time? The answer is because there's an etiquette to swearing which, though it changes constantly, remains ever present.
A long time ago, lurking at the back of a forgotten cupboard, I found an ancient copy of William Thackeray's Vanity Fair. At numerous points in the book the letter "d" appeared, followed by white space. It struck me as remarkable that in 1900, when this edition of the book was published, "damn" was an unprintable word. Clark Gable, as Rhett Butler, famously spoke the line: "Frankly, my dear, I don't give a damn" in the 1939 film Gone with the Wind. At that time, the word was still censored as profane by Hollywood's production code commission (otherwise known as the Hays Code), leading to the film's producer having to pay a $5,000 (£3,200) fine; around $80,000 in today's money. But this was a loss the film company was willing to take in exchange for the maelstrom of attention that it anticipated the line would create.
As well as providing an excellent example of the power of swearing, the line was also the starting point for psychologists from Northern Illinois University, who were interested in whether swearing can influence people's perception of the credibility and persuasiveness of a speaker. The researchers found that swearing to emphasise a point can bolster the persuasiveness of your argument – increasing the perceived intensity of your message but without altering your credibility as a speaker.
In 2004, my second daughter was born and I stayed with my wife through the labour. Towards the end, her pain was such that she produced a rather impressive selection of expletives during each wave of agonising contractions. But as the contractions passed and the pain subsided, she became embarrassed and apologetic over having let fly in front of the nurses, midwives and doctors, only to redouble her efforts when the next wave of contractions struck. The staff, however, had clearly seen all of this before. A midwife explained to us that swearing is a completely normal and routine part of the process of giving birth.
When I eventually returned to my desk at Keele University School of Psychology, I wondered why it was that people swear in response to pain. Was it a coping mechanism, an outlet for frustration, or what? Over the next few years, my students and I worked up a laboratory procedure for assessing swearing as a response to pain. Known formally as the "cold pressor paradigm", participants were asked to hold their hand in ice water for as long as they could tolerate, to a maximum of five minutes. While doing this, we needed them to swear and we thought it important that they used swear words of their own choosing.
In our first published paper we showed that people withstood the ice-cold water challenge for longer, rated it as less painful and showed a greater increase in heart rate when repeating a swear word throughout the procedure, as opposed to repeating a neutral word. We thought, based on the rise in heart rate with swearing, that participants were experiencing an emotional reaction to swearing, setting off the fight or flight response, in turn producing what's known as "stress-induced analgesia". While this had never been demonstrated in research before, it seems nevertheless to have been very well known in the real world by nurses, midwives and mothers-to-be. Indeed, since the research came out, several online dictionaries have included a new word: "lalochezia", meaning "the use of vulgar or foul language to relieve stress or pain".
Swearing may seem a frivolous research topic for a psychologist to pursue. But if one considers that psychology is the study of the minds of people, and if one agrees that people are emotional beings (more Captain Kirk than Mr Spock), then understanding swearing, as the language of emotion, can improve our understanding of psychology. In his book Blue Streak: Swearing, Free Speech and Sexual Harassment, the comedian Richard Dooling makes an excellent point when he says that the four-letter words are "inextricably bound up with almost everything".
A rather gruesome website records the final utterances of fatal air-crash pilots, captured on the black box flight recorder. In those fleeting moments before death, the level of stress and emotion is immense and, of course, swearing is common. The website records the words, but I won't here because they lose their gravity out of context. Nevertheless, these sad final words emphasise a very important hidden benefit of swearing: from birthing mothers with brand-new babies to the last few moments of precious existence, swearing is, quite literally, the language of life and death.
'Black Sheep: The Hidden Benefits of Being Bad' by Richard Stephens is out now
Register for free to continue reading
Registration is a free and easy way to support our truly independent journalism
By registering, you will also enjoy limited access to Premium articles, exclusive newsletters, commenting, and virtual events with our leading journalists
Already have an account? sign in
Join our new commenting forum
Join thought-provoking conversations, follow other Independent readers and see their replies