What drives people to torture animals?
When the science of behavioural profiling began to emerge in the 1970s, one of the most consistent findings reported by the FBI was that childhood animal cruelty was a common behaviour among serial murderers and rapists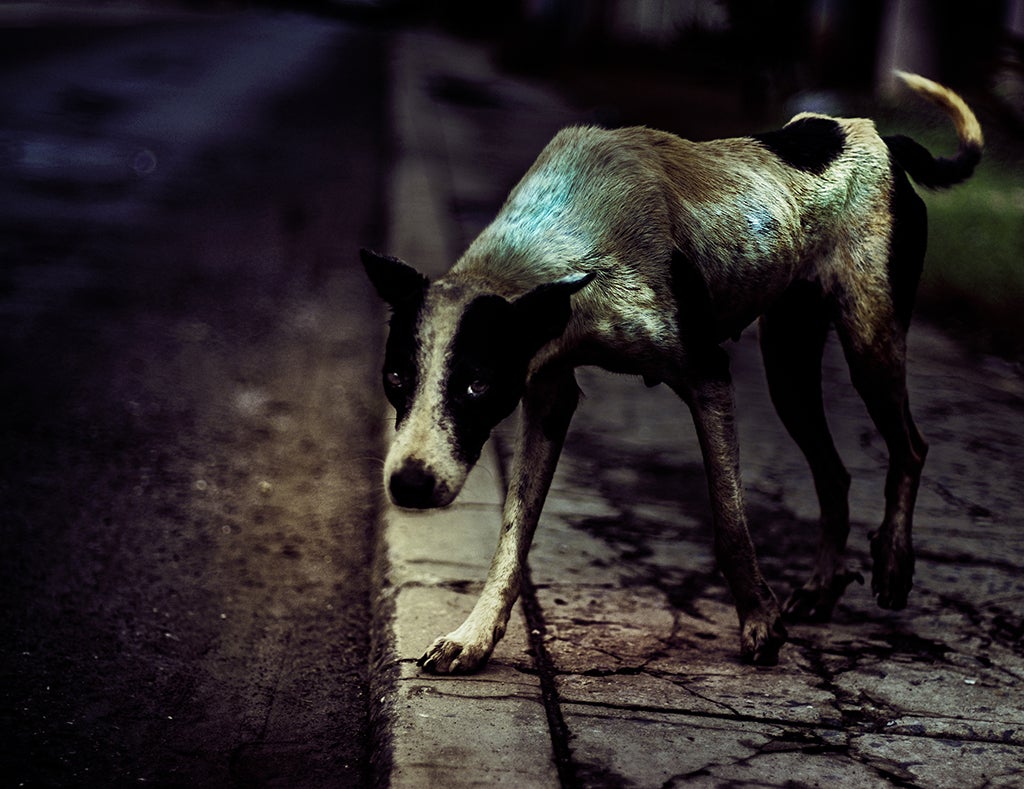 Earlier this week, Paul Rogers from Gloucestershire was jailed for 16 weeks after he admitted that he had microwaved his pet rabbit. Rogers – a man with a history of psychiatric problems – claimed he carried out the act because he was angry at not being prescribed some medication that he said he needed. But what typically possesses anyone to inflict such acts of intentional animal torture and cruelty (IATC)?
There are many types of IATC including individuals that do it: as a religious ritual sacrifice; as an 'artistic' sacrifice (e.g. killing animals in films such as the controversial Cannibal Holocaust); because they have psychological disorders (such as anti-social/psychopathic personality disorders and engage in deliberate acts of zoosadism), and/or because they have sexually paraphilic disorders (such as crush fetishism in which small animals are crushed for sexual pleasure). Additionally, there is some research showing that in some circumstances, IATC is sometimes used to coerce, control and intimidate women and/or children to be silent about domestic abuse within the home.
When the science of behavioural profiling began to emerge in the 1970s, one of the most consistent findings reported by the FBI profiling unit was that childhood IATC appeared to be a common behaviour among serial murderers and rapists - those with psychopathic traits characterized by impulsivity, selfishness, and lack of remorse.
Many notorious serial killers – such as Jeffrey Dahmer – began by torturing and killing animals in their childhood. Dahmer also collected animal roadkill, dissected the remains, and masturbated over the animals he had cut up. Other killers known to have engaged in childhood IATC include child murderer Mary Bell, who throttled pigeons, Jamie Bulger's murderer Robert Thompson, who was cruel to household pets, and Moors murderer Ian Brady, who abused animals.
Animal torture and cruelty is one of the three adolescent behaviours in what is often referred to the 'Homicidal Triad', the other two being persistent bedwetting and obsessive fire-setting. Some criminologists and psychologists believe that the combination of two or more of these three behaviours increases the risk of homicidal behaviour in adult life. However, scientific evidence for this has been mixed. There has also been research into some of the contributory factors as to why a minority of children engage in IATC. Research has shown that the behaviours in the 'Homicidal Triad' (including IATC) are often associated with parental abuse, parental brutality (and witnessing domestic violence), and/or parental neglect.
A number of criminological studies have shown that around a third to a half of all sexual murderers have abused animals during childhood and/or adolescence (although I ought to add that sample sizes in most of these published studies are usually relatively small). However, most research has reported that one of the most important 'warning signs' and risk factors (specifically relating to the propensity for sex offending), is animal cruelty if accompanied by a sexual interest in animals. Other researchers have speculated that the zoosadistic acts among male adolescents may be connected to problems of puberty and proving virility.
Another 'triad' of psychological factors that have been associated with IATC are three specific characteristics of personality – Machiavellianism, narcissism, and psychopathy (the so-called 'Dark Triad'). A 2013 study carried out by Dr. Phillip Kavanagh and his colleagues examined the relationship between the three Dark Triad personality traits and attitudes towards animal abuse and self-reported acts of animal cruelty. The study found that the psychopathy trait was related to intentionally hurting or torturing animals, as was also a composite measure of all three Dark Triad traits.
There is no easy solution to childhood IATC. Given that most children learn anti-social behaviour from those around them, the best way to prevent it is teaching by example. Here, parents are the key. Pro-social behaviour by parents and other role models towards animals, such as rescuing spiders in the bath, feeding birds, treating pets as a member of the family, has the potential to make a positive lasting impression on children.
Dr. Mark Griffiths, Chartered Psychologist, Psychology Division, Nottingham Trent University, Nottingham, UK
For more information, visit http://www.nhs.uk/talkingtochildren
Join our commenting forum
Join thought-provoking conversations, follow other Independent readers and see their replies