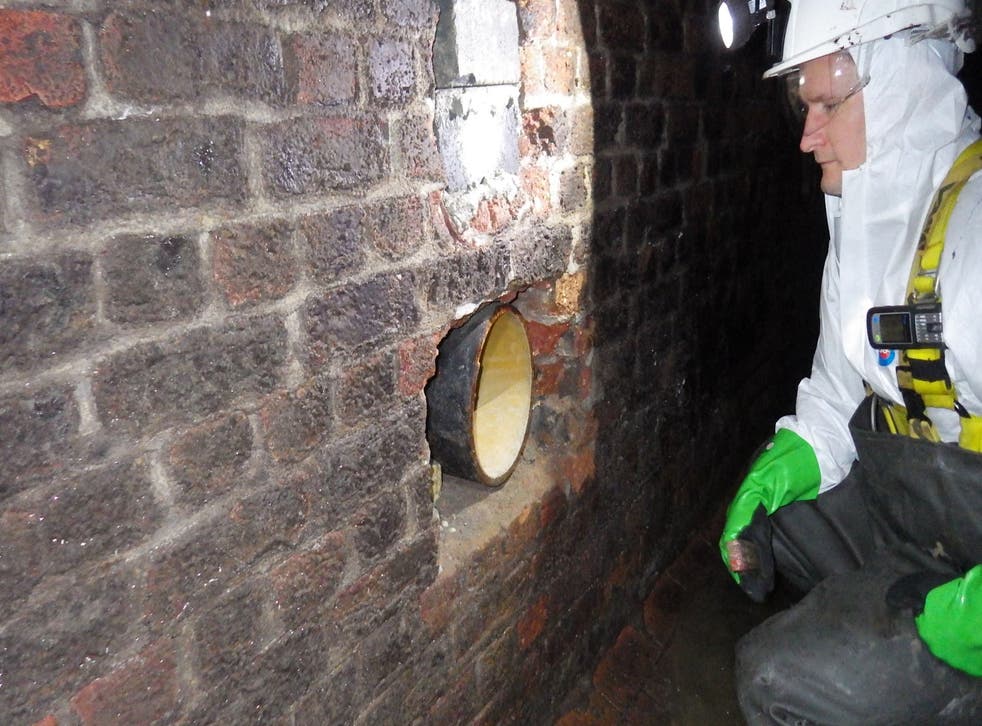 What's it like to work as a sewage flusher?
The sewers aren't as bad as they seem, says Nick Fox, who normally returns home "smelling of roses" 
Daisy Wyatt
Monday 18 January 2016 16:44 Comments
The smell of human waste isn't as bad as you might think, says sewage flusher Nick Fox. The project manager for Thames Water walks around London's sewers for hours a day, but says it isn't as disgusting as it sounds.
"The smell is more like earthy compost. It's like being stood in a slightly brown stream, and not much higher than your ankles," he says.
The worst part of the job isn't the human waste, but dealing with "fatbergs" that accumulate in the sewers full of oils, grease, hand wipes and anything else non-decomposable. The huge blocks of fat can be up to 100m long, and are often full of flies and worms.
"The smell is pretty noxious. Even the most hardened sewer man has to hold his breath and fight off nausea," he says.
Luckily, Fox and his 11-strong team wear plastic overalls that are thrown away after every shift, and they can shower on site.
"Everyone goes home smelling of deodorant and Brut normally."
His favourite part of the job is getting to admire the 150-year-old sewers on a daily basis.
"We're looking after one of the crown jewels of Victorian engineering. It's almost up there with the Tube but no one really knows about it. Some of the brickwork is absolutely stunning," he says.
A typical shift is nine hours long, and his alarm is normally set for the "far-too-early" time of 5.10am so his team can beat the London rush hour. They also work night shifts to access busy places such as the West End that are otherwise too hard to work in.
Although the job has its physical challenges, Fox enjoys the team spirit. His colleagues look out for each other and have fun joking around together.
"You can't be a shrinking violet. You've got to be able to take it on the chin and give it out fast. We all go out after work; it's a nice feeling when you sit and relax and have a bit of banter with all the guys," he says.
Register for free to continue reading
Registration is a free and easy way to support our truly independent journalism
By registering, you will also enjoy limited access to Premium articles, exclusive newsletters, commenting, and virtual events with our leading journalists
Already have an account? sign in
Join our new commenting forum
Join thought-provoking conversations, follow other Independent readers and see their replies