Which countries have the healthiest diets?
The smartest foods to eat to avoid disease, from Japan to France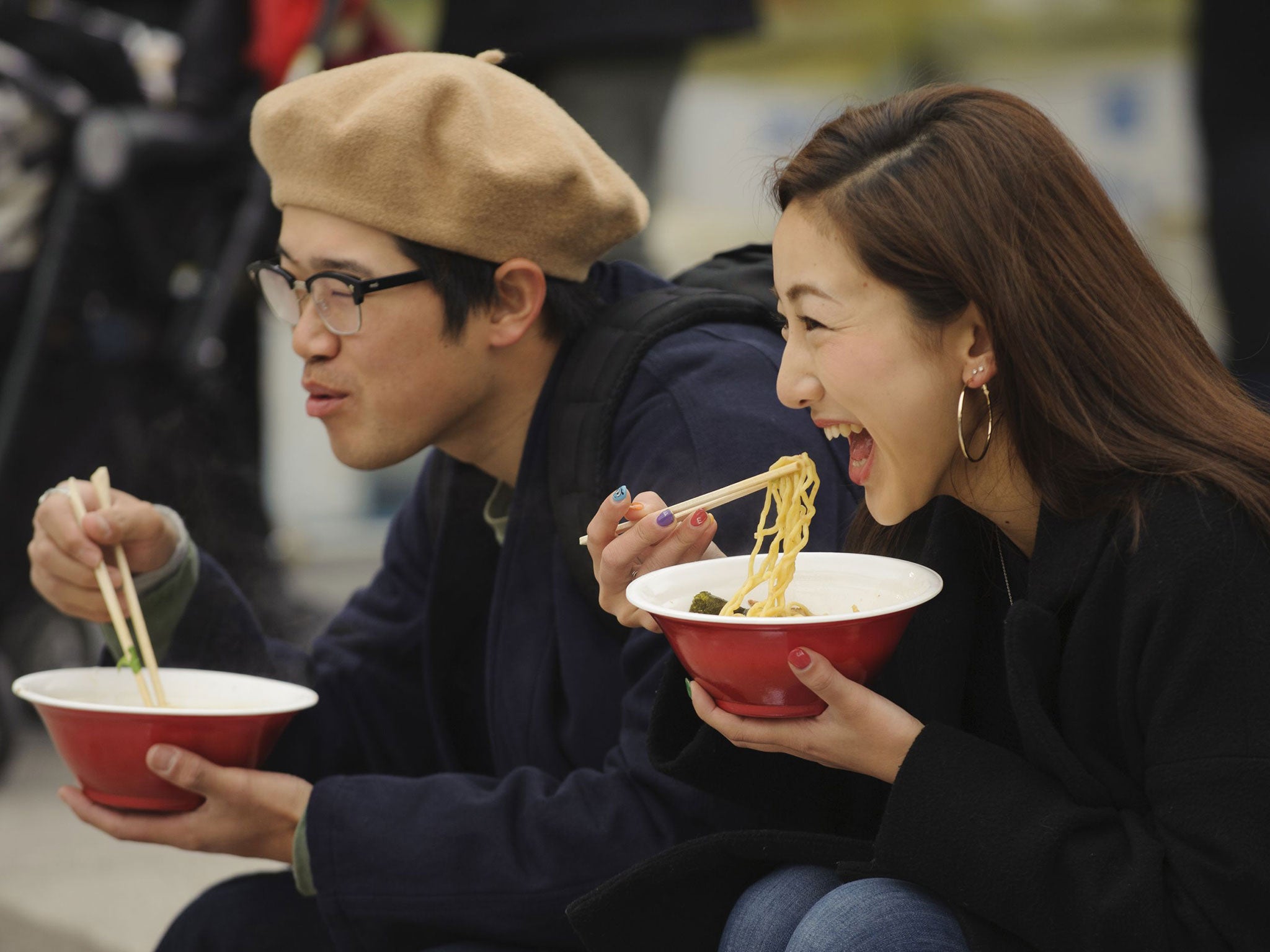 As global rates of Type 2 diabetes rise, the World Health Organisation (WHO) has chosen to shine the spotlight on the disease this World Health Day.
Some 422 millions people are currently living with diabetes, according to WHO.
While Type 1 diabetes is an autoimmune condition which is often inherited, Type 2 is the most common form and is can be caused by factors including obesity and age, which stop the pancreas from producing enough insulin to process sugar.
Eating the correct foods, therefore, can help a person to avoid developing Type 2 diabetes. To mark World Health Day, here are some of the world's healthiest diets, which help to stave off chronic diseases like diabetes.
Mediterranean
Featuring fresh fruit and vegetables, wholegrain cereals, nuts, the odd glass of red wine, fish and dairy, and olive oil as the main source of fat, a Mediterranean diet is well-known as one of the world's healthiest.
Many studies have highlighted the benefits of eating this seemingly magical combination of foods, linking it to better overall health, reductions in chronic cnditions such as heart disease, stroke, Type 2 diabetes and dementia.
A recent study found that eating such foods, with a focus on berries and strawberries, can protect against Alzheimer's.
British Dietetic Association spokesperson, Anna Daniels, told The Independent: "the Mediterranean diet is one of the most evidenced based diets for heart health and longevity."
She added that extra virgin olive is rich in monounsaturated and polyunsaturated fatty acids known to increase good cholesterol which protects the heart.
Japan
The population of Japan has one of the highest life expectancies in the world. A recent study pinpointed this to its diet high in certain carbohydrates, vegetables, fruits as well as fish and meat.
The Japanese government issued a recommended food guide in 2005, which encouraged the population to eat a diet low in saturated fats, processed foods and high in carbohydrates gained from both rice and vegetables.
Researchers found that participants who closely followed the food guide had a 15 per cent lower mortality rate, and were less likely to develop conditions linked to boor blood flow to the brain.
"For people who solely believe white rice is a bad food, the Japanese are a testament to that being untrue," said Ms Daniels.
She also highlighted that tea and water are also regularly consumed in place of processed drinks in Japan.
Nordic
Rye bread, oily fish, local fruits such as rose hip, root vegetables, and fermented milk and cheese are commonly eaten in the Nordic nations including Sweden, Denmark, Norway, Finland and Iceland.
A recent study in 'The American Journal of Clinical Nutrition' showed that such a diet was comparable with the benefits of a Mediterranean diet, and found that it reduced inflammation, which has been linked to chronic conditions and an increased risk of colon cancer.
"Rich in fish and root vegetables, brightly coloured vegetables are rich in beta-carotene and antioxidants.
The Nordic diet is high in fibre, low in sugar and contains plenty of fruits and vegetables. Less consumed by the Nordics are meat dishes and processed dairy foods," said Ms Daniels.
West Africa
Populations in Mali, Chad, Senegal, and Sierra Leone were found to trump even the Japanese for eating healthily in a recent study.
Researchers at the University of Cambridge who assessed the consumption of healthy foods including fruit, vegetables, whole grains, fish, and food high in fibre and omega 3 found that diets in West Africa ranked the highest.
Food in West Africa varies greatly across 16 countries, but cuisine can include Jollof rice, groundnut stew, dried and smoked fish, and yams.
Food trends in 2016
Show all 11
"This diet is rich in cereal staples, lean meat, vegetables and considerably less processed foods than Western countries," said Ms Daniels, adding it is generally lower in calories which reduces rates of obesity and diabetes.
"Although the reduction in calorie value can often be seen for malnourishment and lack of access to food which must also be considered. However many of the US and UK population would benefit from a reduced calorie intake, consuming less processed foods with an increase of pulses, beans and staple cereals," she said.
French
The notion of the French paradox has long puzzled scientists. How can a nation that eats food high in saturated fat such as cheese have such low rates of heart disease and obesity?
One study showed that the quantity of food eaten is the key. While the French may scoff croissants, rich cheese, and meats, they do so in small portions.
While restaurants in Paris served dishes containing 277g of food on average, joints in Philadelphia gave customers plates filled with around 346g of food. The scientists also highlighted that eating high quality food that is palatable can help a person stop from feeling deprived and overeating.
"The French diet contains cheese, bread and wine. However the portion sizes are much smaller than the British and Americans and general overall calories consumed are lower," said Ms Daniels.
What links these diets is the fact they are based around plenty of fresh fruit and vegetables, including wholegrain cereals, beans and pulses. She added it was also important to choose the right fats, such as extra virgin olive oil and monounsaturated and polyunsaturated fats, and to eat fish and moderate amounts of lean meat.
As for drink, opt for water or tea, and wine with some meals.
"Avoiding processed foods, and cook from scratch where possible, allowing occasional treats such as dark chocolate," she said.
Join our commenting forum
Join thought-provoking conversations, follow other Independent readers and see their replies