The science of alcohol: How does it affect your liver and heart?
From the first taste to the long-term effects, Dr Nick Knight explains exactly what alcohol does to your body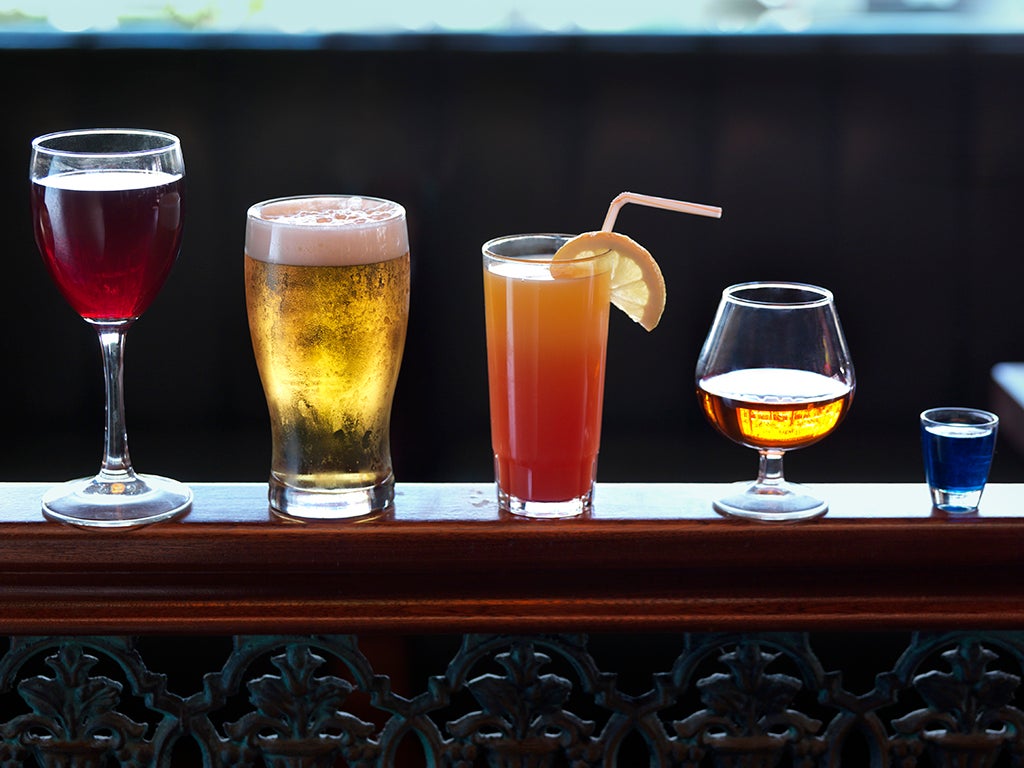 Alcohol, the presumed panacea of low confidence, bad days in the office, and social cohesion, has built-up quite the reputation. The social drinkers, binge drinkers, occasional drinkers, and abstainers, after-all, all share an opinion on this 21 Century drug. Yet I am going to actively side-step these psycho-social issues and take you on a journey of a different kind. It begins with that infamous phrase, "Fancy a drink?".
When the answer is "Yes", the journey begins with your alcoholic drink slipping past your lips, down your oesophagus and into your stomach, dancing its way around your gastric juices. For those of you drinking a carbonated drink your alcohol will be absorbed faster as the pressure increases inside your stomach, forcing alcohol into your blood stream. This compared to the savvy consumer, who already has a stomach lined with food to curtail absorption. Soon, alcohol is absorbed into your blood stream. The portal vein, connecting your gut to your liver, acts as the super-highway transporting your alcohol, now neatly dissolved in your bloodstream.
At the liver, the Mecca of alcohol metabolism - alcohol meets its fate - where it becomes a mere shadow of its former self. The complex alcohol dehydrogenase enzyme pathway breaks down alcohol into safe bi-products of acetate, water and carbon dioxide with ruthless efficiency. Of course, there are limits. Too much alcohol can fast overwhelm your liver's capacity to metabolise your liquid panacea, and consequently your blood alcohol level rises.
A rising level will have a plethora of effects. However, to give it a fair trial we need to consider both the short and long term. Now if I were the PR rep for alcohol I would highlight that the alcohol in your body (which is currently within safe, recommended limits) is relaxing, aiding social interaction, and even promoting cardiovascular disease prevention.
It relaxes you by travelling to your central nervous system where it depresses activity by interfering with chemical neurotransmitter signals, in particular, Gamma-Aminobutryric Acid (GABA). As your alcohol alters these, communication between your brain cells becomes increasingly impaired. We've all heard the phrase "I just didn't know what I was thinking!" Now you have part of the answer!
Cardiovascular disease prevention from alcohol is, for many, a prickly chair to sit on, leaving them shifting, uncomfortable at the thought that a drug with such negative effects could be painted in such positive light. It is suggested that safe, moderated levels of alcohol promote your aforementioned relaxation which consequently improves your blood pressure - an established risk factor for vascular disease including heart attacks and strokes.
Of course, we are only human. Since your first alcoholic drink touched your lips, many more may have passed, with the assistance of friends, drinks deals, and a wave of excitable disinhibition as your central nervous system becomes increasingly impaired. Your blood alcohol level has now snuck past that happy and euphoric level of 10-30 milligrams per decilitre and you are now slurring your speech, with impaired balance (due to brain cerebellar dysfunction), and feeling sick. Vomiting, the hallmark of "I think I've had one too many" is triggered to get rid of your toxic, poisonous level of alcohol now achieved. Thank your stomach for this, whose lining has become too sharply irritated by the alcohol and on sending electrical signals to your vomiting centre in your brain, contracts sharply to produce a vomit.
So you have survived the night. Now fast forward 5 years, 10 years, even 30 years. Chronic, excessive alcohol consumption can affect nearly every single organ in your body – often as a result of imbalance between how much fat you deposit and how much fat you metabolise from energy dense alcohol. Your liver bears the brunt of this, slowly and insidiously sliding along a progressive spectrum of hepatic steatosis (where fat from alcohol deposits in the liver cells), alcoholic hepatitis and finally alcoholic cirrhosis.
Having seen patients in intensive care not survive this, I can assure you that no drink is worth it. Your heart can beat abnormally, your stomach can develop gastric ulcers that can rupture and cause bleeding, your can pancreas can fail with diabetes ensuing, and your risk of cancer of the oesophagus, tongue, and liver increase. I have barely scratched the surface of the damaging chronic effects of alcohol excess but trust me – it is not a club you want to belong to.
Of course, we all choose to drink different amounts. At one end of the spectrum are social drinkers enjoying the positive, stimulating effects within a safe degree of relaxation and disinhibition. Then come the increasing unhealthier 'at risk drinkers', the 'problem drinkers' (causing serious family and social problems), and finally 'alcohol dependent drinkers'. Alcohol dependence shows a priority of drinking over all other aspects of life. These people need help and support, not judgement.
We also know violence can easily join hands with its consumption. One study by the Office of National Statistics linked over 880,000 violent incidents in 2012-2013 to alcohol (or drugs) in England and Wales. New ankle bracelets (known lovingly as 'sobriety tags'), which test for any alcohol consumption through the owner's sweat, is being trialled for offenders already guilty of alcohol-related crimes; just another marriage of technology, medicine, and social service!
Alcohol is here to stay, ingrained on the fabric of our modern society. Yes, your body is designed to cope with it in moderation but excess leads to significant short and long term health implications. Remember too that your health is not just about physical wellbeing; Total Health comprises your physical, psychological, social, and spiritual health. I will close by being a clichéd Doctor and say please drink responsibly. If you are concerned about your drinking then your GP can help – you just have to ask.
For more information visit here
Dr Nick Knight is a junior doctor based in London with a PhD background in human performance. His blog on life as a doctor can be read at: https://drnickknight.wordpress.com/
Or follow him via Twitter: @Dr_NickKnight
Join our commenting forum
Join thought-provoking conversations, follow other Independent readers and see their replies