Fitness trackers may be incorrectly counting calories burnt, finds research
None of the fitness trackers tested had an error rate of less than 20 per cent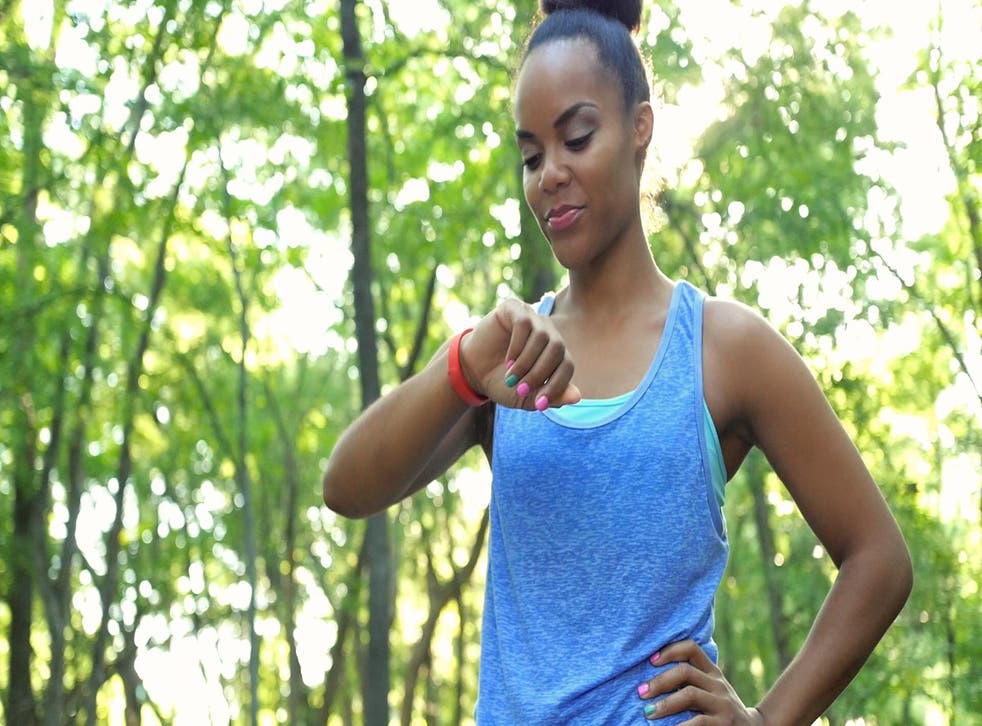 FitBits and other wrist-worn fitness trackers are a popular way of counting steps walked, calories burned and measuring heart rate but new research has cast doubt on their accuracy.
Researchers at Stanford University in California analysed 60 participants who wore a variety of wrist-worn activity-measuring devices while they were sitting, walking, running and cycling. They were simultaneously continually assessed with other methods to measure heart rate and energy use.
The devices studied were the Apple Watch, Fitbit Surge, Basic Peak, Microsoft Band, PulseOn, Mio Alpha 2 and the Samsung Gear S2.
The study said that overall the wrist-worn devises "adequately" measure heart rate but "poorly estimates" the amount of energy used, which in many devises is measured in calories (kcals).
The exercise it takes to burn off high-calorie foods

Show all 10
The researchers said an error rate of five per cent was what should be considered acceptable however the median error rate of the devices across tasks varied from 27.4 per cent to 92.6 per cent in some cases. Even in the activity which produced the lower error rate, which was walking, it was still found to be 31.8 per cent. They concluded that none of the wrist-worn monitoring devices reported the energy expenditure "within an acceptable error range".
However, the measuring of heart rates by most of the fitness trackers were found to be in line with the accepted margin. The activity which procured the lowest error was cycling with 1.8 per cent. The highest error was in the walking task yet this was only 5.5 per cent.
"Individuals and practitioners should be aware of the strengths and limitations of consumer devices that measure heart rate and energy expenditure," the authors wrote. "We encourage transparency from device companies and consistent release of validation data to facilitate the integration of such data into clinical care".
Co-author Dr Euan Ashley said the public should be especially careful when using the devices to count calories.
"People need to know that on energy expenditure they give rough estimates," he told The BBC. "If you go to the gym and you think you've got 400 calories, then you might feel you've got 400 calories to play with."
They warned that while the food and drug administration in the US considers wrist-worn devises low-risk and therefore not subject to regulation, they are increasingly being used to inform clinical decision making so "transparency regarding benefits and limitations [is] of paramount importance".
In response to the study, Fit Bit issued a statement, saying: "Overall, the success of Fitbit products comes from enabling people to see their overall health and fitness trends over time — it's these trends that matter most in achieving their goals.
"Fitbit trackers show an estimated total number of calories burned based on users' BMR (basal metabolic rate) and activity energy expenditure (AEE). Fitbit uses a scientifically validated estimate of BMR based on height, weight, age, and gender information that users provide when setting up their Fitbit account. When using a Fitbit device with PurePulse continuous wrist-based heart rate tracking, the calculated heart rate is used to help estimate AEE to provide a more accurate result than a step-only estimate. This is particularly helpful for non-step based workouts like cycling, elliptical or group exercise classes, as well as more everyday activities."
Register for free to continue reading
Registration is a free and easy way to support our truly independent journalism
By registering, you will also enjoy limited access to Premium articles, exclusive newsletters, commenting, and virtual events with our leading journalists
Already have an account? sign in
Register for free to continue reading
Registration is a free and easy way to support our truly independent journalism
By registering, you will also enjoy limited access to Premium articles, exclusive newsletters, commenting, and virtual events with our leading journalists
Already have an account? sign in
Join our new commenting forum
Join thought-provoking conversations, follow other Independent readers and see their replies