Tokenism, colour blindness and racist microaggressions: Fighting for visibility in the fitness industry
The fitness industry thrives on a culture of whiteness that it's high time we addressed, writes Amanda Khouv
Wednesday 12 August 2020 18:00 BST
Comments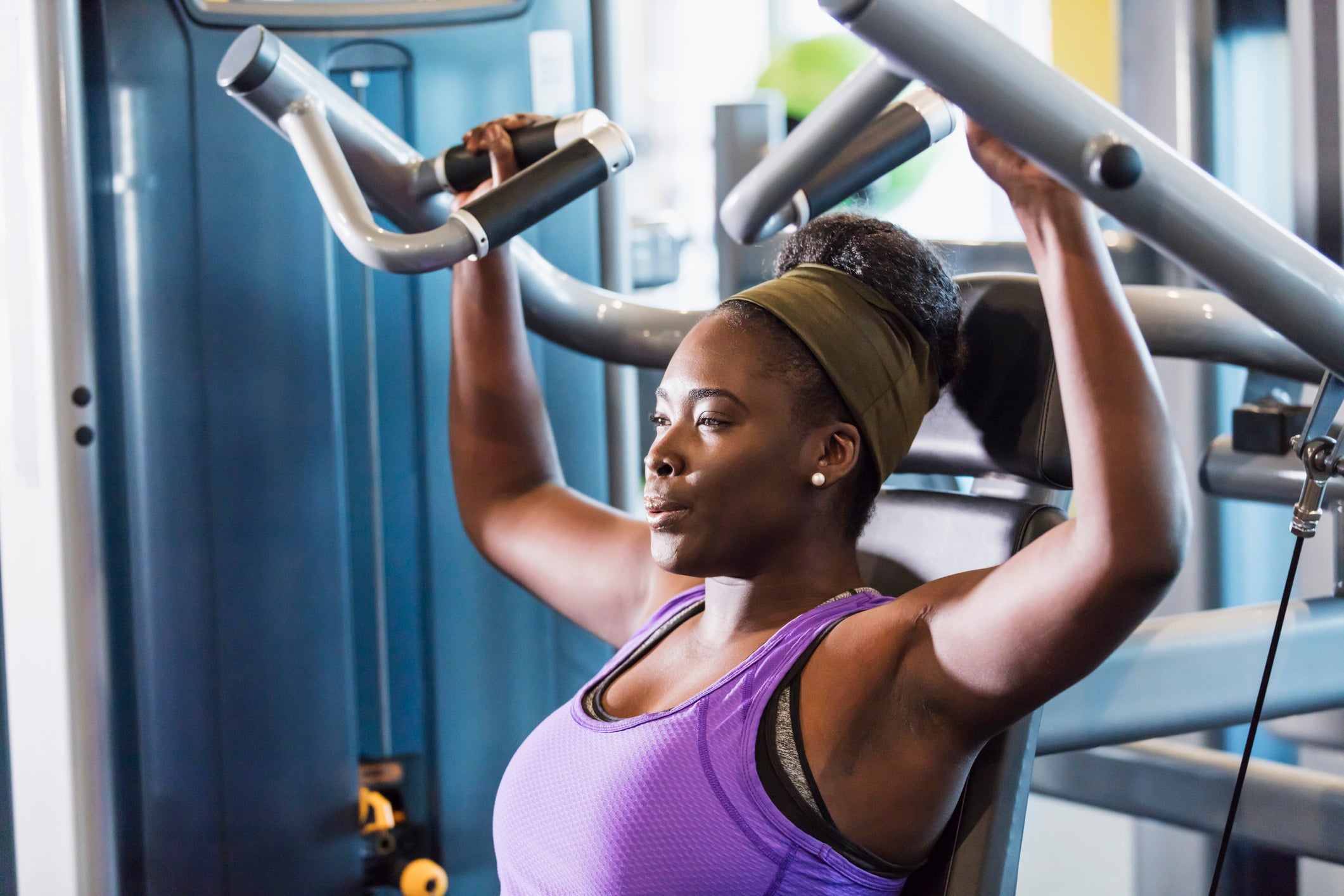 If you've never noticed how white the fitness industry is, you've probably never had to be aware of your race.
As a non-black person of colour, I am constantly aware of the space I take up as a group exercise trainer. There really aren't many people who look like me in the industry and it's clear that within fitness – as with so many industries – exists a culture of whiteness that needs to be addressed.
After the death of George Floyd on 25 May, a long-overdue conversation about race opened up around the world. Institutions like the police force, universities and the government came under fire for their failure to reckon with structural racism. It also forced many of us to think about what equality looks like in the industries and communities we belong to.
Scrolling through the websites of gyms in London – the most diverse city in the country, with the smallest population of White British people in the UK (44.9 per cent compared to 87.2 per cent in the rest of the country), it's clear that almost all fitness spaces that offer up information about their teams are made up of around 80 per cent white people – hardly reflective of the capital's population.
While an underwhelming number of both black and non-black people of colour in an industry like fitness might not seem as serious as that of, perhaps, the police force, a lack of diversity in fitness is a problem.
Recent statistics from Sport England reveal that Black and Asian (excluding Chinese) adults were the least active ethnic groups. It would be a misinterpretation to suggest that this is because Black, Indigenous and people of colour (BIPOC) have less of a desire to exercise, explains Dr Anamik Saha, Co-Convenor of MA Race, Media and Social Justice at Goldsmiths University, and author of Race and the Cultural Industries. "The overwhelming whiteness of these spaces makes them feel exclusionary." It appears that the lack of racial visibility in the fitness industry is having an unfairly negative impact on BIPOC communities.
A culture of whiteness
This discrepancy might not be noticeable if you are white, but if you're not it's impossible to ignore. Race can directly impact interactions with clients, explains London trainer Keris Ellington-Brown, who says she has often been at the receiving end of microaggressions. "I find that a lot of clients will offer both myself and my black colleagues unsolicited advice about the class. I am very passionate when I teach but this has, in the past, been called preachy, aggressive and intimidating. I do wonder if they would say similar things to someone who is white."
Black Lives Matter: London protests
Show all 25
Despite having 15 years of experience, fitness blogger Elle Linton has had slower progress in her career as a fitness influencer than some of her white peers. She believes unconscious bias is the main reason for this. "I think work needs to be done within the industry to unlearn bias and actively seek to increase diversity," she tells me. "In social media, where numbers matter so much, it's hard to get the same platform size when brands don't use BIPOC influencers. I try not to focus too much on race, but being a black woman is not something I can ignore."
Many businesses deflect accusations of racism by claiming 'colour blindness', which manifests most commonly as 'I don't see colour.' The issue with this is that, in order to dismantle the racist structures in place, we very much need to see colour and the disparities that exist between white people and BIPOC.
Dr Adrienne Milner, Senior Lecturer in Public Health at Brunel University London explains: "White people have been taught that colour blindness is ideal but pretending not to see colour erases historical and persistent racism against BIPOC. Furthermore, colour blind racist ideology impedes racial progress and does not provide a framework for understanding nor addressing racism."
Without real inclusivity, BIPOC will continue to be left out of these spaces or enter them only to experience unconscious bias or overt racial prejudice. The fitness industry purports to place mental health at the forefront, but whose mental health, exactly, is being looked after? And when the racism that pervades our industry can present itself so subtly, how do we go about fighting it?
Diversity vs inclusivity
It might not be difficult to seek out BIPOC trainers these days, with most London studios able to boast at least one or two people of colour amongst their team members, but without the inclusivity to back the diversity, the industry risks falling into the trap of tokenising those trainers.
The idea of being tokenised as a BIPOC is common, says Nike trainer Courtney Fearon. "There are things like quite clearly being included in a project to fill a quota. On one hand I am pleased for the inclusion to share the experience or for visual representation, but on the other there's a moment when it's really obvious I'm there to tick a box. I often feel like once that box has been ticked there's no more room for me despite eligibility."
'I am sorry' Meghan Markle gives passionate speech to pupils of her former high school following George Floyd death
When it comes to seeing BIPOC represented at more senior levels in fitness, this is where we clearly start to stumble. There is a notable lack of black-owned gyms in London. Afolabi Akinola, one of the directors at Elite Evolution in Hackney, explains how his race has impacted his business. "There have been a lot of barriers to our success because we're black. We have had our lease removed on different occasions and been mistreated. I truly believe that if we were white that wouldn't have happened, and we would have been treated with more respect."
If BIPOC were better represented at a decision-making level, then we might expect to see a positive trickle-down effect that results in more ethnic groups engaging in exercise. Research published by BMC Public Health looking into the barriers to physical activity amongst black and minority ethnic groups in the UK found that BME individuals "had different understandings of physical activity influenced by migration history, experiences and cultural and health beliefs." It is not so farfetched, then, to suggest that the Eurocentricity of fitness is leading to a feeling of disempowerment for BIPOC.
A wider impact
Dr Saha explains that the industry needs to be proactive in encouraging greater participation from BIPOC. "The onus needs to be on the industry addressing the social and cultural dynamics in leisure spaces that exclude racial and ethnic minorities. Only then will the fitness industry engage diversity in a genuinely meaningful way."
Rachel Tran, co-founder of Food & Lycra, a trio of fitness influencers who have inclusivity at the heart of their values, agrees. "The reality is, if we don't see people who look like us in these spaces, we won't feel like we belong there – how do you think this will affect the younger generation?
Lorraine Russell and Donna Noble, who launched Noire Fitfest this year, wanted to carve out a space in the fitness industry for Black fitness professionals. "The lack of representation for BIPOC in the fitness industry could be the reason why just 56 per cent of black people are achieving the British Medical Examiner's recommended amount of weekly fitness compared to 62 per cent of the population," Donna says. "Through Noire Fitfest, we hope that the Black community will be able to access the health benefits of fitness."
Data released by Public Health England showed that BAME groups had between a 10 and 50 per cent higher risk of death from COVID-19 compared to White British people, so it is clear that fitness – and the strong, healthy immune system it can bring – is more important for BIPOC people now than ever. As gyms across the country gradually open their doors once again, will they do so having learnt from the activism of the last two months? As trainers we often tell our clients to 'get uncomfortable'. It's exactly that sentiment that should take us through this next stage of anti-racism.
Join our commenting forum
Join thought-provoking conversations, follow other Independent readers and see their replies