'UK's most frugal mother' went nearly one year without buying anything new
Katie Musgrave claims people can save thousands by being more thrifty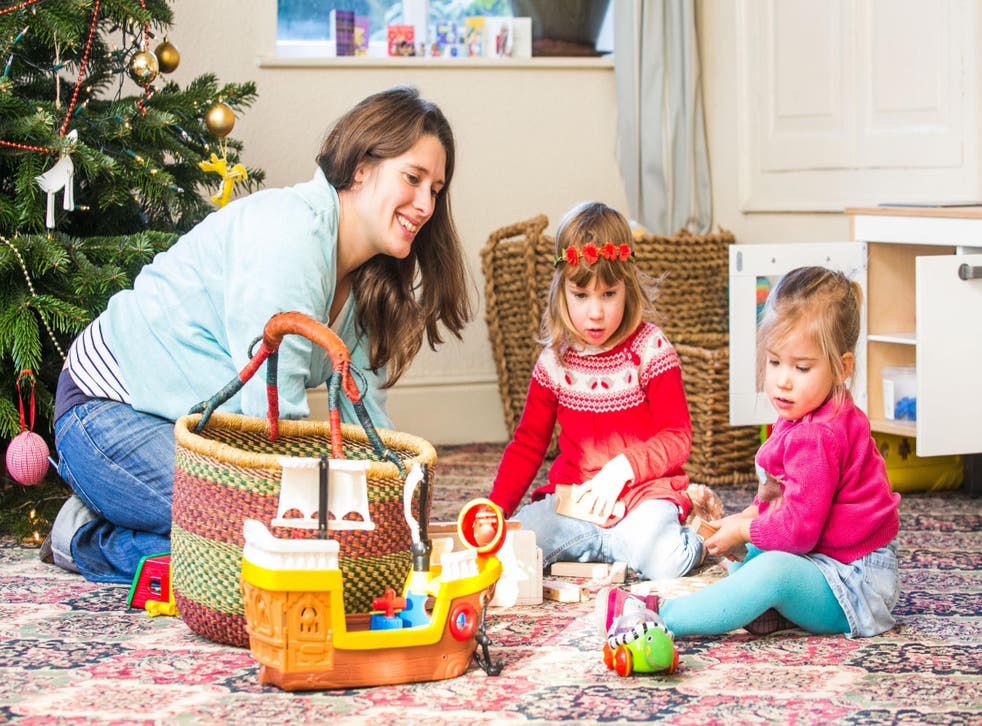 A woman dubbed the most frugal mother in Britain went almost an entire year without buying anything new.
Katie Musgrave, a 33-year-old mother of two, pledged to rein in her spending from December 1 2016 when she became tired of buying unnecessary items for her family that were barely used.
Musgrave managed to achieve her aim over the course of the year - with the exception of a pair of new shoes for her daughter during the summer.
However, her goal became slightly more tricky by the time Christmas came around this year.
The GP registrar from Devon is now pregnant with her third child and says that browsing in charity shops for second-hand gifts proved too hard at times.
"Buying gifts wasn't too difficult, most of our family were open to accepting second hand presents, and I made the effort to look around charity shops until I found presents of high enough quality," she says.
"This year I've gone 50/50 because I'm quite heavily pregnant I've had to do shopping online."
Musgrave claims that people could save thousands of pounds by being more thrifty while shopping.
She's managed to save hundreds of pounds while on the lookout for budgeted Christmas and birthday presents.
Saving little bits of money here and there has allowed Musgrave and her husband Chris, a GP, to splash out on a fun-filled holiday for them and their kids.
"By saving money month by month we were able to go on a nicer holiday with them, we took them skiing for the first time - with second hand ski suits for all of us," she says.
"I would probably say I've saved around £500 to £700, but I'm probably more frugal than other people ordinarily."
Musgrave has launched a web project called One Baby Owner to help out other parents who could do with some advice on their expenditure.
The website currently has around 600 members who greatly benefit from Musgrave's sound tips and is due to be relaunched in spring.
In 2015, Halifax discovered that parents spend approximately £3,186 on Christmas presents per child up to the age of 18.
Register for free to continue reading
Registration is a free and easy way to support our truly independent journalism
By registering, you will also enjoy limited access to Premium articles, exclusive newsletters, commenting, and virtual events with our leading journalists
Already have an account? sign in
Register for free to continue reading
Registration is a free and easy way to support our truly independent journalism
By registering, you will also enjoy limited access to Premium articles, exclusive newsletters, commenting, and virtual events with our leading journalists
Already have an account? sign in
Join our new commenting forum
Join thought-provoking conversations, follow other Independent readers and see their replies