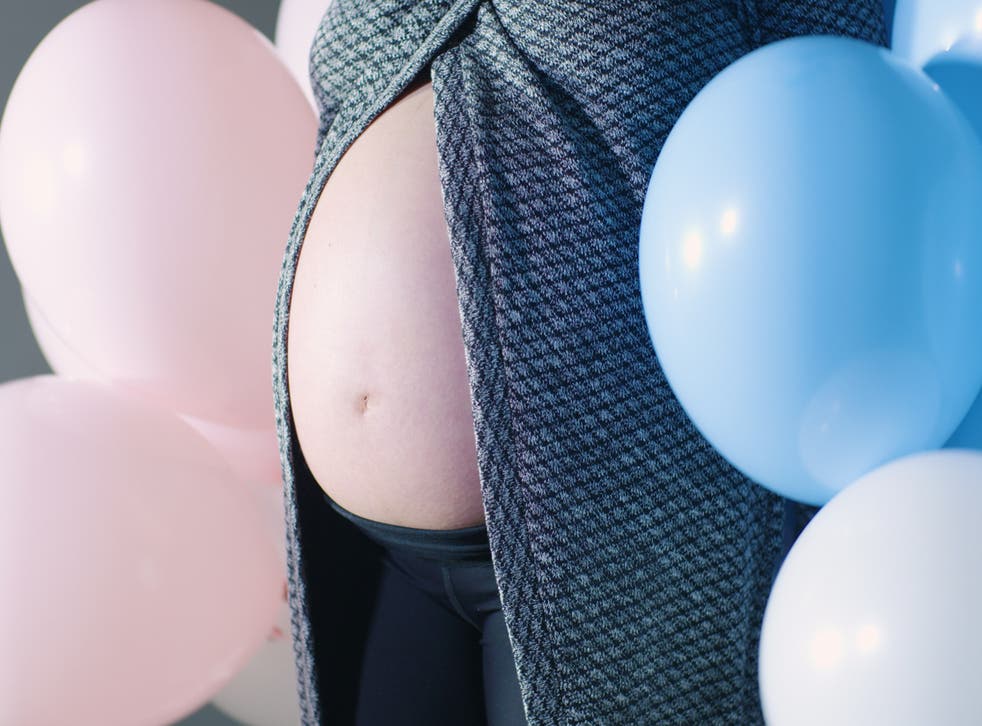 Expectant mother reveals dismay as no-one turns up to gender reveal party
'I don't have any family support and I was relying on my friends and felt completely heartbroken'
Sabrina Barr
Tuesday 19 June 2018 09:59 Comments
An expectant mother has revealed her devastation after preparing a gender reveal party, only for none of her guests to turn up.
The popularity of "gender reveal parties" to announce the sex of a baby is an American trend that's been gaining traction in the UK in recent years.
While some people view the notion of a gender reveal party as a strange phenomenon, others enjoy taking the opportunity to celebrate their pregnancies in a slightly eccentric way.
A 20-year-old woman has explained on parenting forum Netmums that she decided to host an intimate party with friends at her home when she was 17-weeks pregnant.
Her plan was to unveil to a group of 11 guests whether she was having a boy or girl, explaining that she'd only invited people that she felt "genuinely close to."
The party was due to commence at 3pm, with the expectant mother waiting eagerly for her guests alongside one friend who had helped her prepare for the festivities.
Another close pal who already knew the sex of the baby arrived after half an hour. However, when it came to the rest of the guests, the expectant mother was none-the-wiser in regards to their whereabouts.
"Time kept ticking so I texted my close friend asking when she was due, no reply," she wrote.
"It got to four and no one had arrived still. I spent the last of my money for the month on arranging this party, getting decorations and food and put on a full mini buffet, and not one of the 10 people told me until 3/4/5pm that they couldn't make it."
A couple of friends finally arrived two hours after the party was scheduled to start, at which point the expectant mother had been crying for an hour.
"I don't have any family support and I was relying on my friends and felt completely heartbroken," she said.
"I'm still shook over it, my support network is literally at three people! I feel so isolated as I'm going to be a single mum and I have no one."
Many people professed their support for the mother, while also ridiculing the concept of a "gender reveal party" at the same time.
"I find these new American 'trends' simply ridiculous and for you to spend your last pennies on party in order to tell people if you're having a boy or girl is sad!" one person wrote.
Bill Murray helps out with a couple's baby gender reveal
"However, the people who didn't turn up are not friends! Cut them out of your life. If they were friends they would've known this extravagance was important to you."
"I don't get the whole reveal party thing and I also find baby showers cringey, both as a guest and as the pregnant one," another person commented.
"But that doesn't mean I'd ever say I'll go to one and then not turn up, it's just plain rude."
A number of "gender reveal parties" have caused quite a stir on social media for perpetuating gender stereotypes.
In a tweet shared in February, one cake from a baby shower was decorated with the message: "Will it be a cupcake or a stud muffin?", while another stated: "Tractors or tiaras?"
Many people have made the point that gender shouldn't be defined by stereotypical social constructs.
"Still need to open my Etsy store with various gender reveal party accessories that all say 'Congratulations! It's a social construct!" one person wrote on Twitter.
Register for free to continue reading
Registration is a free and easy way to support our truly independent journalism
By registering, you will also enjoy limited access to Premium articles, exclusive newsletters, commenting, and virtual events with our leading journalists
Already have an account? sign in
Join our new commenting forum
Join thought-provoking conversations, follow other Independent readers and see their replies