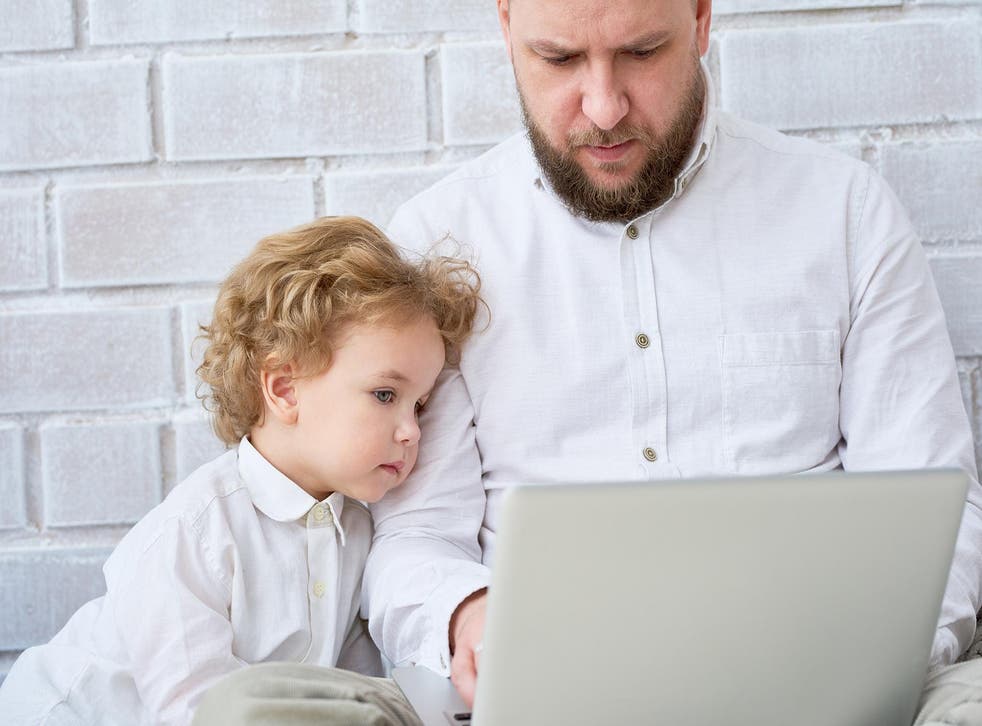 Parents Googling their child's symptoms may be delaying treatment, says research
Searching the internet for a match on a child's symptoms may lead to mistrust between the patient and their doctor
Parents who use search engines to try and diagnose what is wrong with their child might be doing more harm than good, new research suggests.
A new study by the American Academy of Paediatrics, which will be presented at the Paediatric Academic Societies Meeting in San Francisco, found that Googling a child's symptoms can lead to mistrust between the parent and a doctor and a possible late diagnosis.
The researchers recruited 1,385 parents who averaged at an age of 34-years-old and had at least one child under the age of 18. Participants were presented with the description of a child who had "a rash and worsening fever for three days" and were then divided into two groups.
The first group received a screen shot of the internet information listing the symptoms of scarlet fever: An infection which includes early signs of a sore throat or headache before a blotchy pink-red rash can form on the body. It is not usually serious and can be treated with antibiotics. There is a small risk of the infection spreading to other parts of the body and causing problems such as an ear infection or pneumonia.
The second group were shown a screen shot listing symptoms of Kawasaki disease: A rare condition (usually affecting eight in every 100,000 children in the UK each year) where blood vessels in the body become inflamed. Symptoms also include a rash, fever, swollen glands and sometimes red eyes. Swift treatment, usually consisting of intravenous immunoglobulin (IVIG) and aspirin, is required and this often takes place in hospital because the condition can lead to serious complications including heart complications and heart disease.
Health news in pictures

Show all 40
A third control group was also used. This group received no internet screen shots.
All participants were then told that a doctor had diagnosed the child with scarlet fever. In the first group (who saw the scarlet fever symptoms) 90.5 per cent trusted the doctor's report and only 21.4 per cent said they would seek a second opinion.
In comparison, only 61.3 per cent of participants who viewed the symptoms of Kawasaki disease said they trusted the doctor's opinion and 64.2 per cent said they would call for a second one. In the third group, who saw no scree n shots, 81 per cent trusted the diagnosis and 42 per cent said they would seek a second opinion.
Lead author Ruth Milanaik, an associate professor at the Hofstra Northwell School of Medicine in New York, said while the internet has brought many advantages when it comes to medicine, the study's findings suggest that "internet-driven interpretation of symptoms" can affect the trust between a doctor and patient.
"The internet is a powerful information tool but it is limited by its inability to reason and think," she said. "Simply entering a collection of symptoms in a search engine may not reflect the actual medical situation t hand.
"These computer-generated diagnoses may mislead patients or parents and cause them to question their doctors' medical abilities and seek a second opinion, thereby delaying treatment."
She suggested that paediatricians encourage parents to share all the concerns they have so the doctor can educate them on why another diagnosis was ruled out.
She advised that parents who have doubts should "absolutely" continue to seek a second opinion "but they shouldn't be afraid to discuss the result of internet information with the physician".

Join our new commenting forum
Join thought-provoking conversations, follow other Independent readers and see their replies