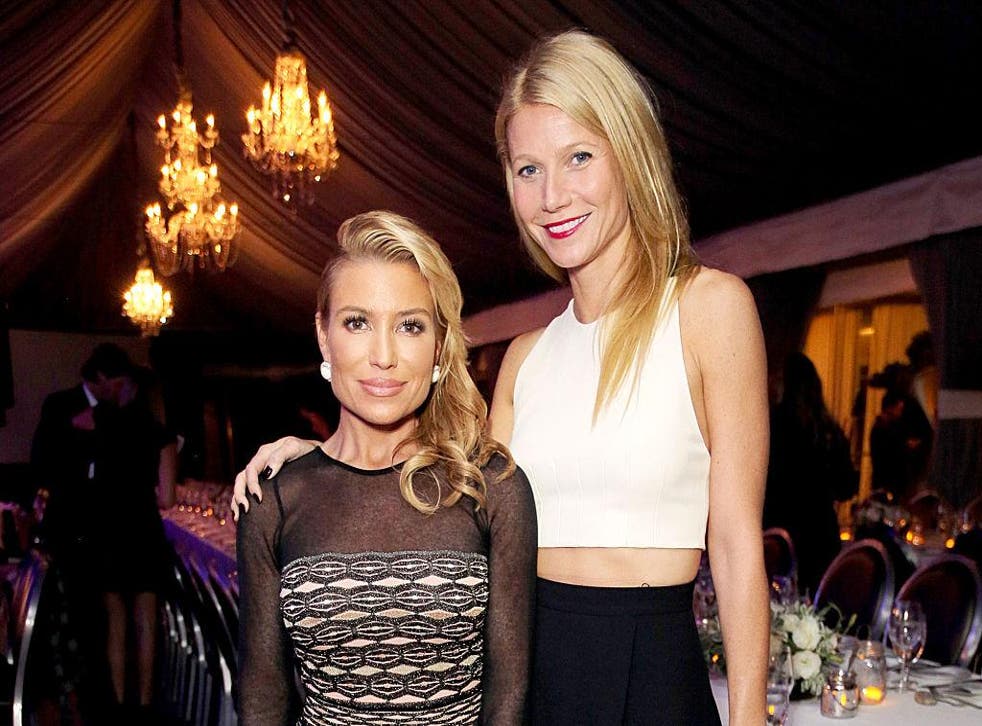 Goop 'fast weight loss' advice condemned as 'extremely damaging' by top nutritionist
'I am in complete shock that this article has been published as this has the potential to harm a lot of relationships with food'
It's the time of year where we're peddled endless supposedly miracle diets and fitness regimes that will apparently help us lose a stone in two weeks, drop a dress size over a weekend and slim into our LBDs for our office parties.
Yawn.
Not only are these articles and offers seriously unoriginal, they're also potentially dangerous, as one top nutritionist has explained.
Gwyneth Paltrow's lifestyle website Goop is infamous for its questionable health advice, but one of their articles that is likely to receive a wave of interest at the moment is a Q&A with celebrity personal trainer Tracy Anderson entitled "How to lose weight fast."
Harley Street nutritionist Rhiannon Lambert believes the article has the potential to be "extremely damaging" and have negative impacts on both the mental and physical health of readers.
"Firstly it is important to note that fast 'weight loss' is often not body fat but the number on the scales shifting, often from water weight, which is why I always advocate a healthy balanced approach over time to losing actually body fat as weight," Lambert explained to The Independent.
"I am in complete shock that this article has been published as this has the potential to harm a lot of relationships with food."
One of the claims made by Anderson is that you can "jump-start" weight loss by working out every single day, cutting out gluten from your diet and going "very low carb."
But Lambert points out that working out every day can actually hinder your results as you don't give your muscles time to recover. "In some cases the stress on the body alone may delay and hinder any desired weight loss," she says.
Anderson's claim that following a "low carb" and "gluten-free" diet leads to weight loss is, according to Lambert, "utterly scientifically incorrect."
"Numerous research has demonstrated that every diet, be it low carb, high carb, low fat or high fat will only work owed to overall energy reduction, not because of the food group itself," explains Lambert, whose book Re-Nourish is published on 28 December.
She says that in fact, if you're working out every day, going low carb will hinder your recovery time and likely your mental health as you may be producing less serotonin, which is the 'happy hormone' in our brains which requires carbohydrate.
Gluten-free doesn't mean healthier either: "In fact, some gluten-free products are actually worse than the original item itself as they tend to have added ingredients owed to the lack of the protein gluten," Lambert says.
"It is not sensible to eliminate whole food groups or make drastic dietary changes which are not sustainable - you may end up deficient in micronutrients and lacking important dietary diversity which aid gut bacteria."
One of the other questionable points Anderson makes is that she "believes in protein bars as meal replacements for weight loss and weight management", although she concedes that "they aren't good for the totality of your health."
Lambert, however, doesn't think any protein bar should be eaten in the place of a meal. This is because you'll be depriving your body of the essential nutrition that aids weight loss. You get these nutrients from a balanced plate of vegetables, full of fibre, micronutrients, carbohydrate and small amounts of healthy fat.
It's also worth pointing out that Anderson has a range of protein bars which are sold on Goop. The bars are organic, but Lambert says this doesn't necessarily mean healthier.
"Legislations vary in different countries as to what percentage of a product is organic in order for you to claim it is but this does not affect your weight loss and in the EU we have some of the strictest guidelines out there for how we grow and produce our food," Lambert explains.
After going on to the website for Anderson's bars, Lambert says she "couldn't even decipher the ingredients." The first ingredient is syrup and the bars also contain honey, stevia and cane sugar.
"This should not replace a healthy meal full of nutrition," Lambert advises.
As part of her Q&A with Goop, Anderson shares her meal plan that should apparently see you lose 14lbs in four weeks.
One of the breakfast options is: "10 ounces of chilled Yogi peach detox tea with two scoops of vanilla ResTArt protein powder." But Lambert is worried by this.
"Tracy encourages the use of 'detox tea' and her own protein powder which contains cane sugar and sunflower oil when there are much better options out there."
At the end of the day, a lot of the time the people advising fast weight loss programs are trying to sell something.
"Quick fixes never last," Lambert stresses. "They are just that: quick and not sustainable. In fact, they may end up affecting how you manage your weight long term."
Join our new commenting forum
Join thought-provoking conversations, follow other Independent readers and see their replies