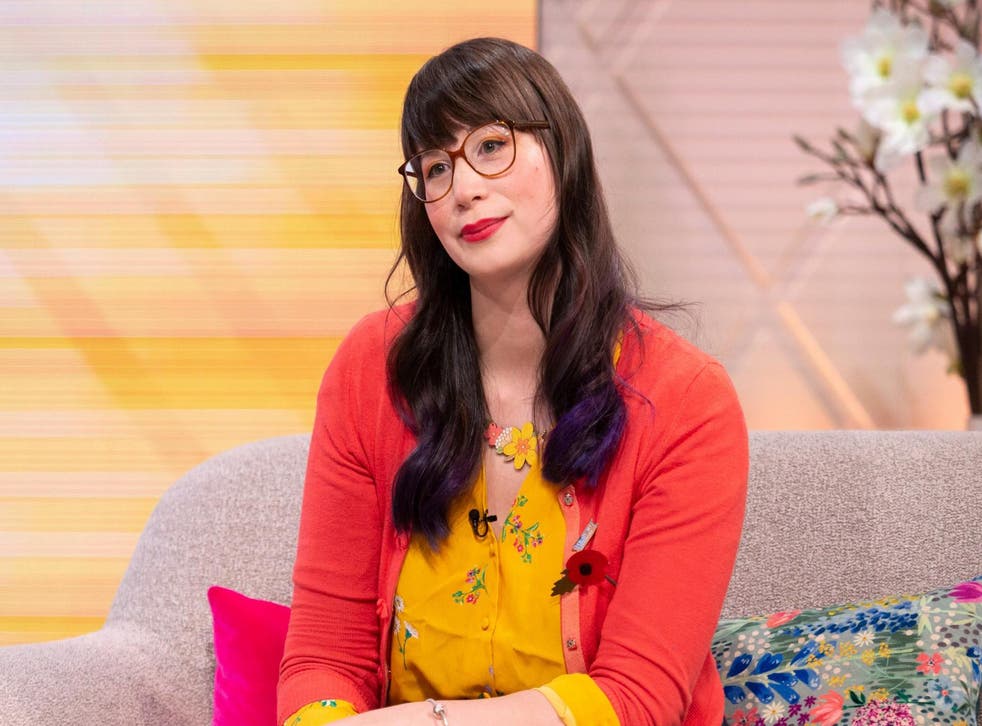 Bake Off's Kim-Joy discusses experiencing severe social anxiety as a child
The Bake Off finalist, best known for her animal-inspired bakes, wouldn't speak when at school
Sabrina Barr
Monday 12 November 2018 17:29 Comments
Great British Bake Off finalist Kim-Joy Hewlett was undoubtedly one of the highlights of this year's series, delighting viewers with her creative designs and cheerful demeanour.
Having got almost 50,000 followers on Twitter and more than 90,000 on Instagram, the baker is now using her large online platform to open up about a topic with which she has personal experience: mental health issues.
As a child, Kim-Joy experienced what she describes as severe social anxiety, refusing to speak to people outside of her home for fear of being rejected by them.
This carried on until university, as she explains in an interview with The Guardian.
"I didn't really speak when I was at school, I was pretty much mute," she says.
"I would talk at home, and sometimes I whispered to people, but I was very careful about who could hear me talk; I didn't want people to know that I could.
"I would say it was severe social anxiety. There's selective mutism as well, but a lot of that is in really young children, and this was at secondary school. So I don't know if I fit the criteria."
Kim-Joy initially found it difficult to socialise with others when she joined university, studying sociology at the University of Bristol.
However, she then started baking, which helped her make friends with more ease.
"If you make something, it makes people like you. It's just about making people happy, I guess," she says.
After university, Kim-Joy did a master's degree in psychology before working as a psychological wellbeing practitioner, during which time she helped people who had low to moderate anxiety and depression.
Noel Fielding: Bake Off's unlikely style icon

Show all 10
Having spent years worrying about what others thought of her, appearing on Bake Off has made Kim-Joy realise that she had nothing to fear from being her true self.
"I spent my time analysing everyone and living in my imagination - where I daydreamed that I had magical powers and one day I would be strong and people would admire me," she writes on Instagram.
"So to now having been on the Bake Off and just be the real me, and then to have people like you guys saying lovely things about me means the world.
"I have come a long way since then but still experience moments of social anxiety most days."
Kim-Joy hopes to bring the worlds of cakes and mental health together, showing others how baking can benefit them just as it did for her.
"I'd love to combine baking with mental health," she says in the interview. "Art therapy is a thing, isn't it? Why not baking therapy?"
Support free-thinking journalism and attend Independent events
Approximately 10 per cent of children and young people aged between five and 16 have a mental health issue, according to mental health organisation No Panic.
However, the charity also states that 70 per cent of those who've experienced a mental health problem haven't received treatment or help early enough.
Register for free to continue reading
Registration is a free and easy way to support our truly independent journalism
By registering, you will also enjoy limited access to Premium articles, exclusive newsletters, commenting, and virtual events with our leading journalists
Already have an account? sign in
Join our new commenting forum
Join thought-provoking conversations, follow other Independent readers and see their replies