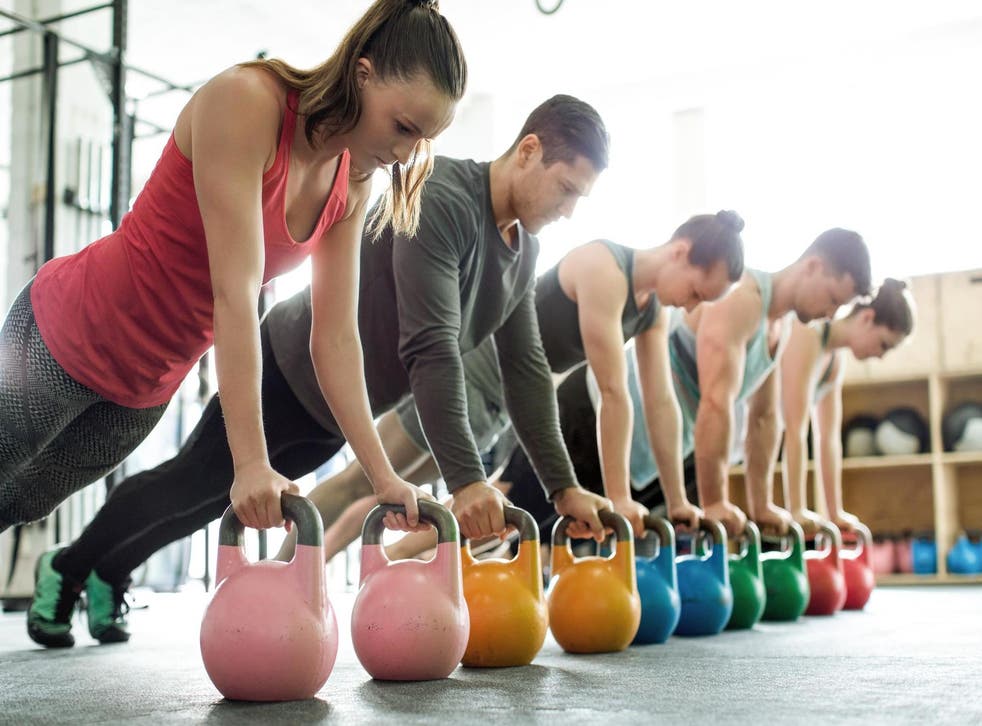 Group workouts are best for stress relief, study finds
Group fitness classes may improve our mental and emotional wellbeing
Olivia Petter
Wednesday 01 November 2017 12:27 Comments
Dragging yourself to the gym is hard enough when you're riding solo, but group workouts are an entirely different beast of fitness.
Huffing and puffing like a red-faced primate while you pop a squat next to a sweaty stranger might not be your cup of tea – and we don't blame you - but a new study has found that group fitness classes might actually be better for you.
Not only do they tend to be more enjoyable, thanks to upbeat playlists and enthusiastic instructors, group workouts may also improve our mental wellbeing.
Published in The Journal of the American Osteopathic Association, the research showed that group workouts improve our mental, physical and emotional health.
While physical and emotional wellbeing were bolstered by 25 and 26 per cent respectively by regular group exercise, mental health improved by 13 per cent.
Scientists also found that fitness classes decreased stress levels by 26 per cent, which, on National Stress Awareness Day, is quite the revelation for tightly-wound folk.
However, further research may be necessary in order to confirm the link between group exercise and stress reduction.
The 12-week study was conducted on a very small and specific sample of people: 69 students at the University of New England College of Osteopathic Medicine.
Plus, participants were given a choice as to whether they worked out in a group or alone, meaning that they could've simply made decisions based on personal preferences and would've subsequently reaped more benefits anyway.
Finally, given that the participants all went to school together, it's likely that many of them knew each other, which could also explain why they found their exercise program to be more enjoyable and subsequently stress-relieving.
Despite these factors, however, the scientists concluded that regular group fitness classes could improve the emotional wellbeing and stress levels of medical students.
Register for free to continue reading
Registration is a free and easy way to support our truly independent journalism
By registering, you will also enjoy limited access to Premium articles, exclusive newsletters, commenting, and virtual events with our leading journalists
Already have an account? sign in
Join our new commenting forum
Join thought-provoking conversations, follow other Independent readers and see their replies