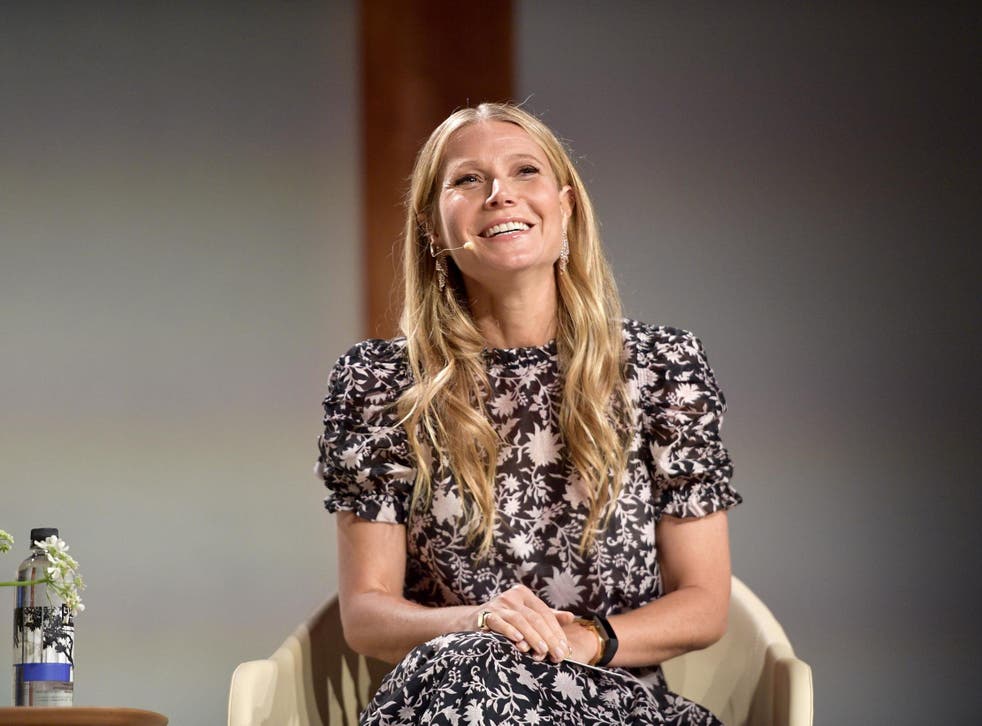 Gwyneth Paltrow's Goop to pay £110,000 settlement over vaginal egg claims
The website states that vaginal eggs provide women with a 'spiritual detox'
Sabrina Barr
Wednesday 05 September 2018 16:26 Comments
Goop, the lifestyle company owned by Gwyneth Paltrow, has agreed to pay a settlement of $145,000 (£112,514) after making unscientific claims about the health benefits of vaginal eggs.
On the Goop website, it states that using jade vaginal eggs can provide women with a "spiritual detox" by removing negative energy when used on a daily basis.
However, a group of district attorneys from California filed a lawsuit against the company, which states that the assertions made on the site are unfounded.
The statement released by the office of the district attorney in the Californian county of Santa Clara states that the medical claims made about the vaginal eggs are "not supported by competent and reliable science."
The lawsuit refers to two different types of vaginal egg in particular: Goop's Jade Egg and a Rose Quartz Egg.
The eggs are currently still available to purchase on the site, priced at $66 (£50) and $55 (£42) respectively.
Another product was also referenced in the lawsuit; the Inner Judge Flower Essence Blend of essential oils, which was described as being able to "prevent depression".
Jeff Rosen, district attorney of the county of Santa Clara, explained that it's important for companies making claims about alleged health benefits of products to be authentic.
"The health and money of Santa Clara County residents should never be put at risk by misleading advertising," he said.
"We will vigilantly protect consumers against companies that promise health benefits without the support of good science… or any science."
Any customers who bought the Jade Egg, the Rose Quartz Egg or the Inner Judge Flower Essence Blend between January 12 2017 and August 31 2017 will be able to request a full refund from Goop by contacting customer service.
The company will pay a settlement of $145,000 (£111,722) as a result of the allegations made in the lawsuit.
Erica Moore, chief financial officer of Goop, explained in a statement emailed to Bloomberg why the company chose to pay the settlement fee.
"Goop provides a forum for practitioners to present their views and experiences with various products like the Jade Egg," she said.
Gwyneth Paltrow's Goop website under fire for telling women to achieve their 'leanest liveable weight'
"The law, though, sometimes views statements like this as advertising claims, which are subject to various legal requirements."
The comments on the Goop website regarding the vaginal eggs came from an interview conducted with Shiva Rose, an actor, activist and blogger.
The site was previously lambasted for promoting a coffee enema kit, which people criticised for being potentially harmful.
Register for free to continue reading
Registration is a free and easy way to support our truly independent journalism
By registering, you will also enjoy limited access to Premium articles, exclusive newsletters, commenting, and virtual events with our leading journalists
Already have an account? sign in
Join our new commenting forum
Join thought-provoking conversations, follow other Independent readers and see their replies