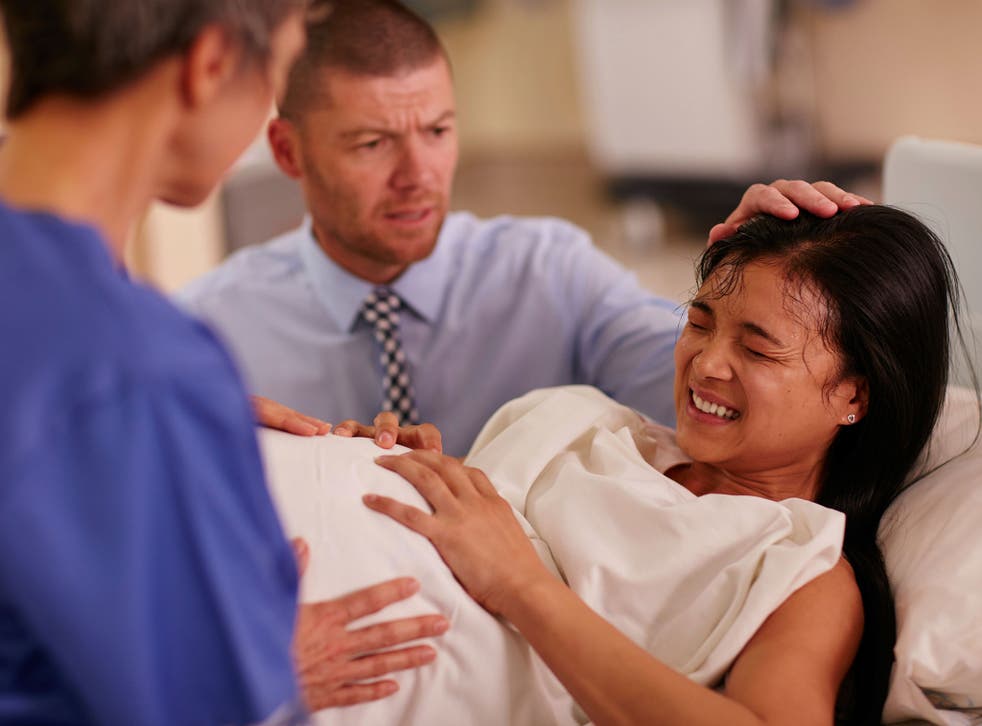 Increasing number of women are having orgasms during childbirth, study suggests
Studies have shown that two brain regions which become active during orgasm are also active during painful sensations
Siobhan Fenton Comments
Child birth is often described as one of the worst sensations anyone can experience and has long been held as a benchmark against which pain thresholds can be measured. For many mothers, the experience can be gruelling, prolonged and arduous. However, new research has suggested that far from being painful, child birth can have the reverse effect on some women.
A survey by the Positive Birth Movement and Channel Mum has found that six per cent of women say they have had an orgasm during birth. Although, seldom discussed, academics and midwives have also said that they have observed this happening to some women.
Studies have shown that two brain regions which become active during orgasm are also active during painful sensations; namely the anterior cingulate cortex and the insula. However, the precise correlation between orgasm and birth is still contested by academics.
In 2013, research published in the journal Sexologies estimated that orgasms are experienced in 0.3 per cent of births. It is not known if the apparent increase to the 6 per cent figure recorded in the latest study is due to prevalence rates increasing, more women openly discussing it due to lessening taboo or if researchers are using different methodology.
Childbirth crisis: From the cradle to the grave

Show all 8
Barry Komisaruk, a professor of psychology at Rutgers University who studies orgasms, said of the research: "It's stimulation of the birth canal, stimulation of the cervix, the vagina and clitoris and uterine contractions. A lot of women say during sexual orgasms uterine contractions feel pleasurable.
"There are so many factors that could make the difference between a pleasurable response and a terribly stressful, aversive experience that you can't generalise it. There's no reason to try to generalise. Different people have different pain thresholds. Different people have different attitudes.
"There's something very intriguing going on between pain and pleasure. It's an actual physiological, very primordial system of the genital system blocking pain input."
Register for free to continue reading
Registration is a free and easy way to support our truly independent journalism
By registering, you will also enjoy limited access to Premium articles, exclusive newsletters, commenting, and virtual events with our leading journalists
Already have an account? sign in
Join our new commenting forum
Join thought-provoking conversations, follow other Independent readers and see their replies