Man dies after his parasitic tapeworm gets cancer in medical first
Doctors have identified a worm-cancer that infected a man with the disease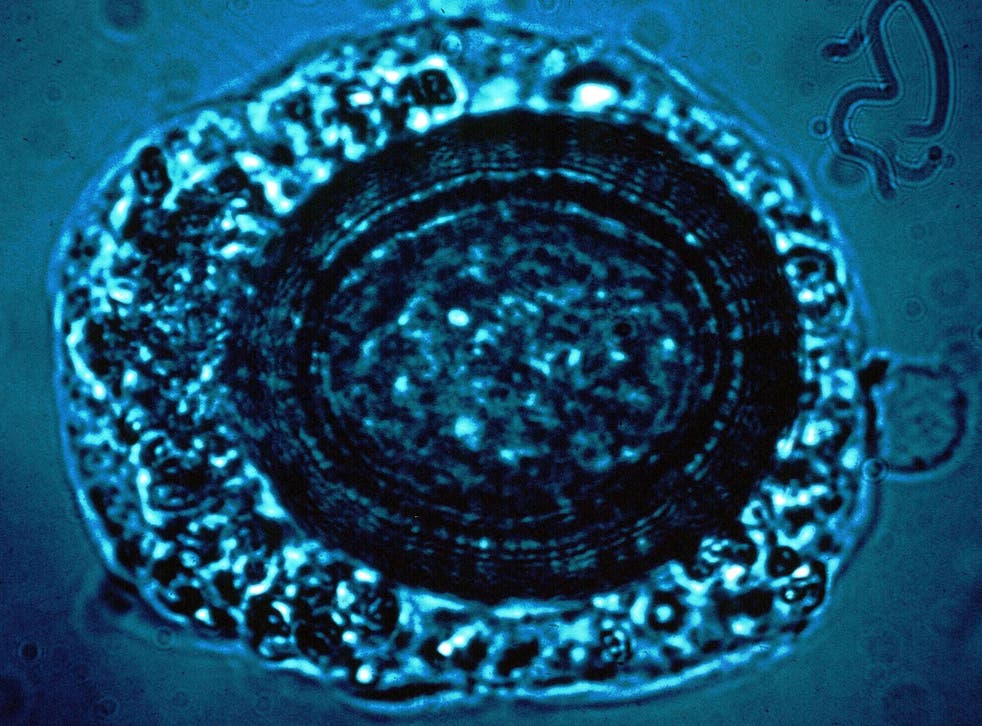 A man has died after parasitic worms growing inside his organs were found to be cancerous, doctors have reported.
The worm-cancer was able to flourish inside his body, after the 41-year-old Colombian patient's immune system had been weakened by HIV.
The case was detailed in the New England Journal of Medicine and initially baffled doctors. This is the first known report of a person having cancer cells that have developed from a parasite.
The US Centres for Disease Control and the UK's Natural History Museum worked together to diagnose the unusual type of cancer after doctors in Colombia were unable to diagnose the patient back in 2013.
Dr Atis Muehlenbachs, who worked on the case said: "It didn't really make sense" and went on to tell the BBC News website that "this had been the most unusual case".
The tumours appeared to be normal and some were more than 4cm across and found in his lungs and liver. But after further inspection, the infected cells were found to be a tenth of the size of normal human cells. Molecular testing identified high levels of tapeworm DNA in the tumours.
The patient was unable to be treated by the time doctors had identified what the tumours were. He died three days after the worm DNA was discovered.
The worm tissue came from the dwarf tapeworms, known as Hymenlopis nana, which is a specialism of Dr Peter Oslon from the Natural History Museum. He said: "It is able to carry out its whole lifecycle in one host and that is absolutely unique."
Health news in pictures

Show all 40
According to the US Centres for Disease control, the cancer-worm is rare and infection can be avoided by cooking raw vegetables and washing your hands.
Register for free to continue reading
Registration is a free and easy way to support our truly independent journalism
By registering, you will also enjoy limited access to Premium articles, exclusive newsletters, commenting, and virtual events with our leading journalists
Already have an account? sign in
Register for free to continue reading
Registration is a free and easy way to support our truly independent journalism
By registering, you will also enjoy limited access to Premium articles, exclusive newsletters, commenting, and virtual events with our leading journalists
Already have an account? sign in
Join our new commenting forum
Join thought-provoking conversations, follow other Independent readers and see their replies