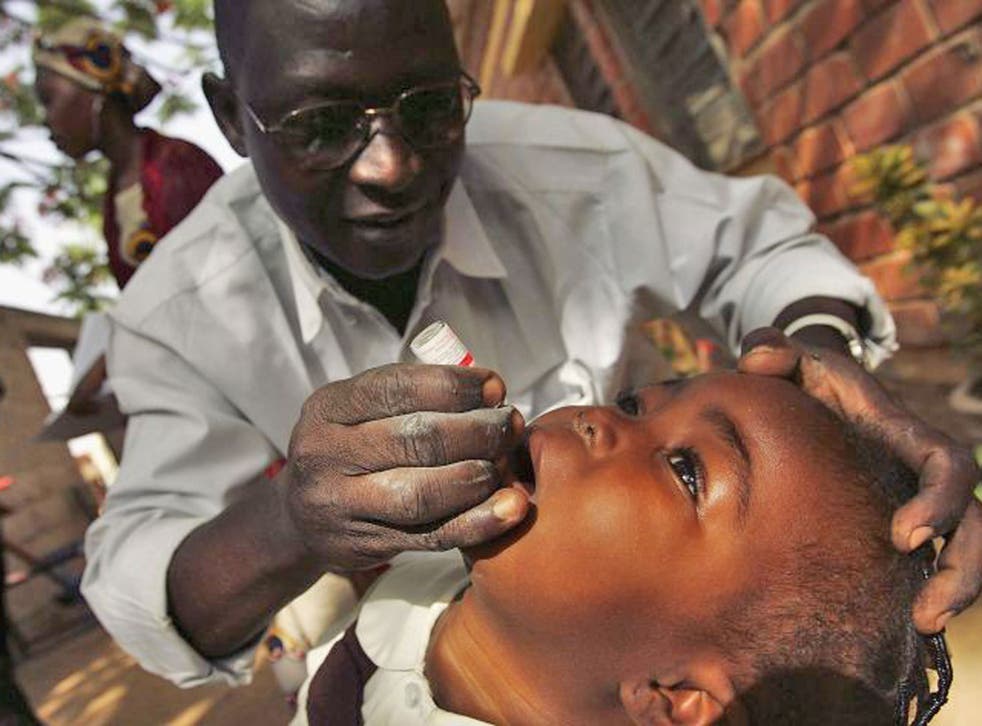 Africa has recorded zero new cases of polio in the past year
But Pakistan and Afghanistan must intensify efforts to halt the spread of the crippling disease the World Health Organisation has said
Loulla-Mae Eleftheriou-Smith
Tuesday 18 August 2015 11:43 Comments
Africa has recorded zero cases of the crippling poliovirus in the last year, the World Health Organisation (WHO) has revealed, but it will need another two clear years before the continent can be certified polio-free.
Experts at WHO said no cases of wild poliovirus have been reported in Africa since a report in Somalia on 11 August 2014.
Nigeria, the last endemic country in Africa, marked its own milestone on 24 July this year when it reached a year without a single case of the disease, something that experts had previously thought would not be possible due to the country's internal conflict, which had hampered the battle against Polio.
The poliomyelitis virus is a highly infectious viral disease that attacks the nervous system and can cause irreversible paralysis within hours of infection. It often spreads among young children and in areas with poor sanitation. It has no cure, and can only be prevented through immunisation.
WHO has stated that a polio-free Africa would leave only two countries where polio transmission has never been interrupted: Pakistan and Afghanistan.
The body has called for the two countries to intensify efforts to halt the spread of the disease, including through better screening of travellers heading abroad.
Health news: in pictures

Show all 104
Spokesperson Sonia Bari said Pakistan has reported 29 cases of polio this year alone, with seven cases recorded in Afghanistan, compared to 108 and eight respectively this time last year.
While it acknowledged the progress in Pakistan, the WHO emergency committee of experts said in a statement that "coordination and quality of cross border vaccination and surveillance activities should be further strengthened to reduce the risk of this international spread".
"Both countries must achieve interruption of poliovirus transmission simultaneously in order to prevent such international spread from repeatedly setting back progress," the statement said.
India, which had its last case in 2011, was certified polio-free three years later.
Additional reporting by Reuters
Register for free to continue reading
Registration is a free and easy way to support our truly independent journalism
By registering, you will also enjoy limited access to Premium articles, exclusive newsletters, commenting, and virtual events with our leading journalists
Already have an account? sign in
Join our new commenting forum
Join thought-provoking conversations, follow other Independent readers and see their replies