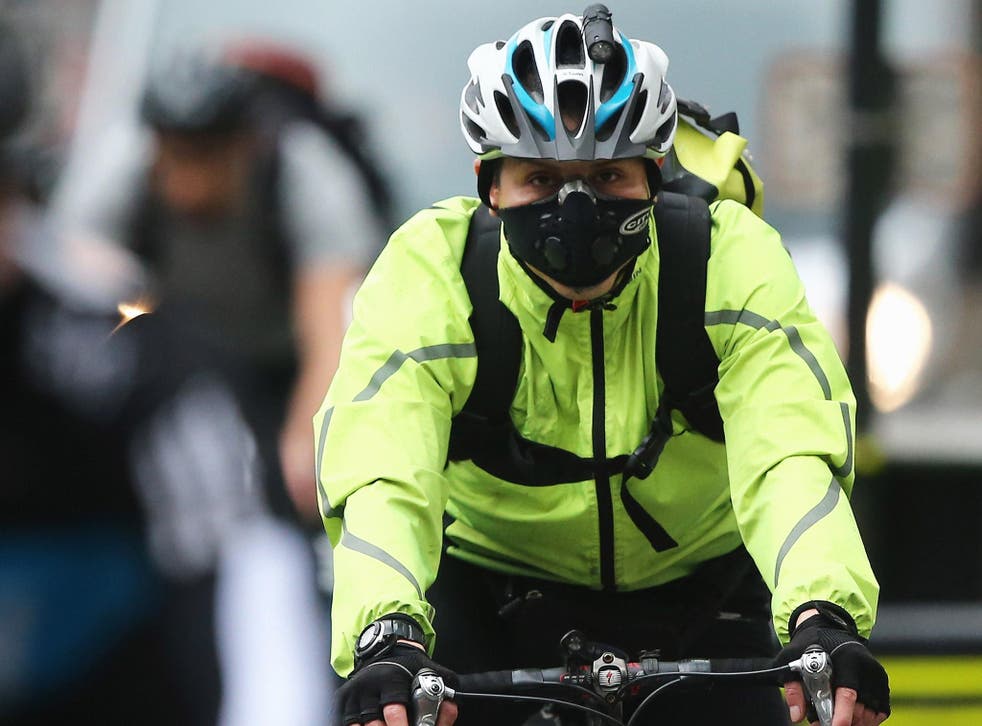 European Commission issues 'final warning' to UK over air pollution
Legal air pollution limits repeatedly surpassed in 16 areas, including London, Leeds and Glasgow
The UK has been given a "final warning" by the European Commission over its failure to address harmful levels of toxic air.
Legal air pollution limits have continually been surpassed in 16 areas including London, Birmingham, Leeds and Glasgow.
If the Government cannot show it is taking action on nitrogen dioxide pollution within two months, it could face fines of millions of pounds or be taken to the European Court of Justice.
Inhaling nitrogen dioxide, emitted by road traffic – especially diesel engines – and power plants, can cause lung damage and in some cases early death.
Environmental campaigners said it was "shameful" that the UK could face legal action for failing to deal with dangerous levels of dirty air around the country.
Germany, France, Italy and Spain also received the warning, with cities including Berlin, Lyon and Barcelona singled out for their unacceptably high pollution levels.
Paris make public transport free because of air pollution
The Commission called nitrogen dioxide pollution a "serious health risk" and said more than 400,000 people in the EU died prematurely as a result of toxic air.
In 2013, there were three times as many deaths linked to persistently high pollution levels – around 70,000 – as deaths due to road traffic accidents, it said.
Friends of the Earth called for the introduction of 'clean air zones' to tackle the issue after Brexit, when "we can no longer rely on European rules and courts to kick the UK government into action."
"It's shameful that the EU has to take legal action against the UK government to get it to deal with the dangerous levels of dirty air across the country," said Jenny Bates, who campaigns for the group on air pollution.
"Air pollution is responsible for tens of thousands of early deaths every year and is harming the health of an entire generation of children. Current government plans have been shown to be too little too late."
A Government spokesperson said more than £2bn had been committed to improving the UK's air quality since 2011.
The worst countries in the world for air pollution deaths

Show all 10
They said this had been spent on "greener transport schemes", encouraging the use of ultra-low emissions vehicles, and the introduction of a 'clean air zones' programme.
"In addition, in the Autumn Statement, we announced a further £290m to support electric vehicles, low emission buses and taxis, and alternative fuels," they said.
"We will update our air quality plans in the spring to further improve the nation's air quality."
EU members must abide by legal air quality regulations, but the Commission said more than 130 cities across Europe had breached these limits.
A Commission spokesperson said: "For as long as the UK is a member of the European Union, rights and obligations apply".
The Green Party said the UK's departure from the EU triggered "serious alarm bells" with regards to air pollution levels.
"With the Prime Minister about to yank us out of the EU this rings serious alarm bells – the Government's current plans to tackle air pollution are so bad they are illegal," said Caroline Russell, the party's transport spokesperson.
"We urgently need a new Clean Air Act fit for the 21st century and to ban diesel, especially if we are to clean up our air when we are no longer under EU protection."
Join our new commenting forum
Join thought-provoking conversations, follow other Independent readers and see their replies