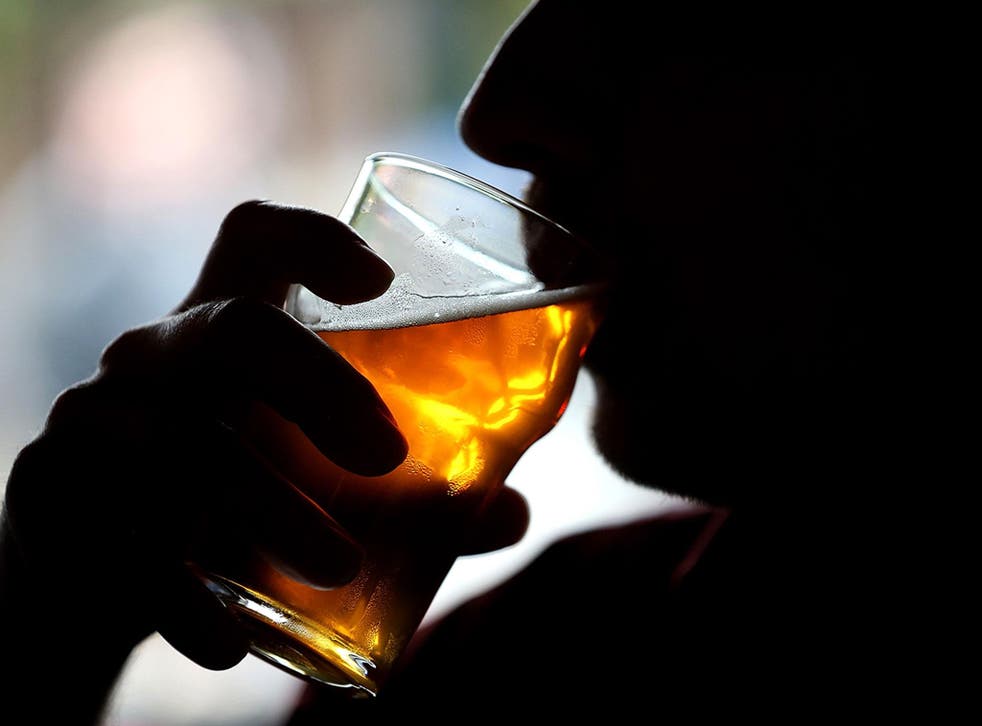 Alcohol sales should be restricted with minimum prices introduced due to cancer risk, say experts
Medical specialists fear politicians are failing to bring in potentially life-saving restrictions on sales 'due to  commercial  interest'
Ian Johnston
Tuesday 04 July 2017 00:30 Comments
Alcohol sales should be restricted and minimum pricing introduced in an attempt to wean Europe off its "deeply embedded" fondness for the demon drink and cut cancer rates, health experts have said.
Europe drinks more alcohol than any other part of the world and consequently has the highest rate of ill-health and premature death linked directly to it, a report by United European Gastroenterology, an umbrella body of digestive health specialists, said.
The report blamed the 24-hour availability of alcohol in the UK for causing "serious health risks" and suggested banning sales in the evening.
A league table of the European Union's biggest drinkers is led by Lithuania (3.2 drinks per day per person), followed by the Czech Republic, Romania, Bulgaria and Croatia (all on 2.4).
The UK is in eighth place (2.1), ahead of the EU average of 1.9. The countries where people drink the least are: Malta, Italy (both 1.3), Greece, the Netherlands and Sweden (1.5).
Professor Markus Peck, a leading digestive health expert, said: "One of the main challenges in addressing high drinking levels is how deeply embedded alcohol consumption is within the European society, both socially and culturally.
"Political action like minimum pricing and reducing access to alcohol needs to be taken now to prevent many future casualties.
"Research then has to follow to help generate data and allow us to fine-tune future political activity."
The report pointed to a study about the effect of introducing minimum unit prices for alcohol in England.
"It found that over 20 years, a 50p minimum price per unit of alcohol could reduce deaths linked to alcohol by around 7,200, including around 670 cancer deaths," it said. "It would also reduce healthcare costs by £1.3bn."
Professor Helena Cortez-Pinto, of the European Association for the Study of the Liver (EASL), said a minimum price had been "proven to be extremely effective in Canada", adding that it was soon to be introduced in Scotland and Ireland.
"Hopefully the rest of Europe will follow shortly," she said.
"To reduce alcohol consumption and cancers associated with alcohol misuse, it is vital that politicians and the alcohol industry implement measures to make alcohol less accessible.
"There is strong evidence that policies that increase the price of alcohol, reduce availability and improve publicity of the risks associated with alcohol as well as increase the minimum age to buy alcohol have led to an immediate reduction in the incidence of alcohol-related liver disease and deaths.
Health news in pictures

Show all 40
"I, and my colleagues at EASL, are concerned, however, that politicians and the alcohol industry are reluctant to implement these measures due to commercial interest and, as a result, we will not see the socio-economic as well as significant health benefits."
The report said Scandinavian countries provided "a successful example of how lower accessibility to alcohol, with state-owned alcohol-selling monopolies that do not sell alcohol in the evening, reduces harmful drinking".
And it added: "Accessibility has a direct effect on misuse and in Germany and the UK there is access 24 hours a day, providing greater opportunity for alcohol misuse, particularly for high-risk drinkers, with serious health risks as a result."
Register for free to continue reading
Registration is a free and easy way to support our truly independent journalism
By registering, you will also enjoy limited access to Premium articles, exclusive newsletters, commenting, and virtual events with our leading journalists
Already have an account? sign in
Join our new commenting forum
Join thought-provoking conversations, follow other Independent readers and see their replies