Almost half of parents haven't spoken to their children about mental health because it's 'not an issue'
A further fifth of parents don't know what to say to their childrena about the topic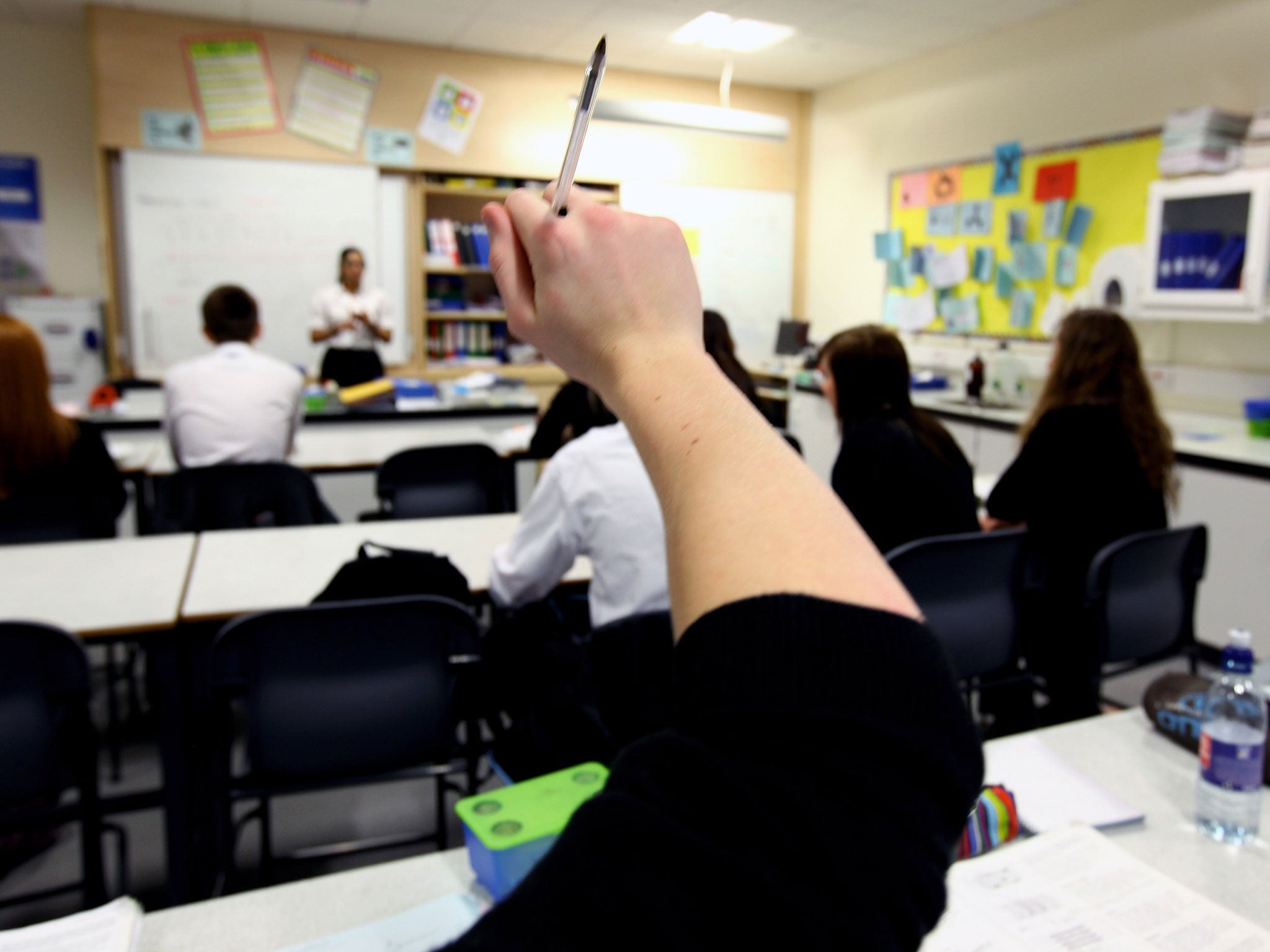 Almost half of parents in England have never spoken to their children about mental health because they think it is "not something they need to discuss", a new study has revealed.
This is despite the fact that one in ten young people – or three in every classroom - will experience a mental health problem, according to a study released to launch a campaign aimed at helping parents open up about such conditions.
The survey conducted by Opinion Matters for the Time to Change campaign found that 55 per cent of parents had raised the issue of mental health with their children. A further 45 per cent explained that the did noy feel that it was an issue they needed to discuss.
Highlighting the stigma which continues to surround mental health issues, a fifth said they did not know what to say to their children.
As part of the campaign, Time to Change built on existing work with young people to produce two new adverts aimed at encouraging dialogue between 14 to 18-year-olds and their parents, as well as to stopping judgement of those with mental health problems.
One advert, shown below, features a piece by spoken word artist Suli Breaks.
As part of the Government-funded campaign, the charity YoungMinds will work in 60 schools across six areas in England to educate young people and their parents about mental health conditions.
Daniela Beck, 19, started to experience mental health problems when she was just 12 years old and said that some of her friends dismissed her illness as "attention seeking".
"They would say things like, 'why are you crying? Nothing is wrong with you. You're such a drama queen.' Comments like this made me feel even more isolated.
"I felt so different from everybody else, and comments like this just made me feel worse. I was already so confused by how I felt, but people's reactions made it seem like my feelings weren't valid and something I should feel guilty for.
She urged that "simply listening and not judging" is the key to being there for someone with a mental health problem.
"There isn't any expectation of you to solve or change anything, but giving your friend space to talk, without a fear of being judged, can make a massive impact."
Mental Health Awareness: Facts and figures
Show all 10
Sue Baker, Director of Time to Change, said: "This has to be the generation for change. Mental health problems are a common experience for three children in every classroom. Recent research has also shown that more than two-thirds of headteachers were worried about their pupils' mental health.
"Sadly, the stigma experienced as a result stops young people from doing everyday things such as going out with friends, attending school and having relationships. A quarter have also told us that stigma has made them want to give up on life.
"This campaign has to challenge that perception and help parents to be "conversation ready", as well as encourage young people to avoid being judgemental of their peers."
The study follows figures collated by the children's charity NSPCC which show that children in some parts of the country must wait six months before they are assess for mental health conditions.
Join our commenting forum
Join thought-provoking conversations, follow other Independent readers and see their replies