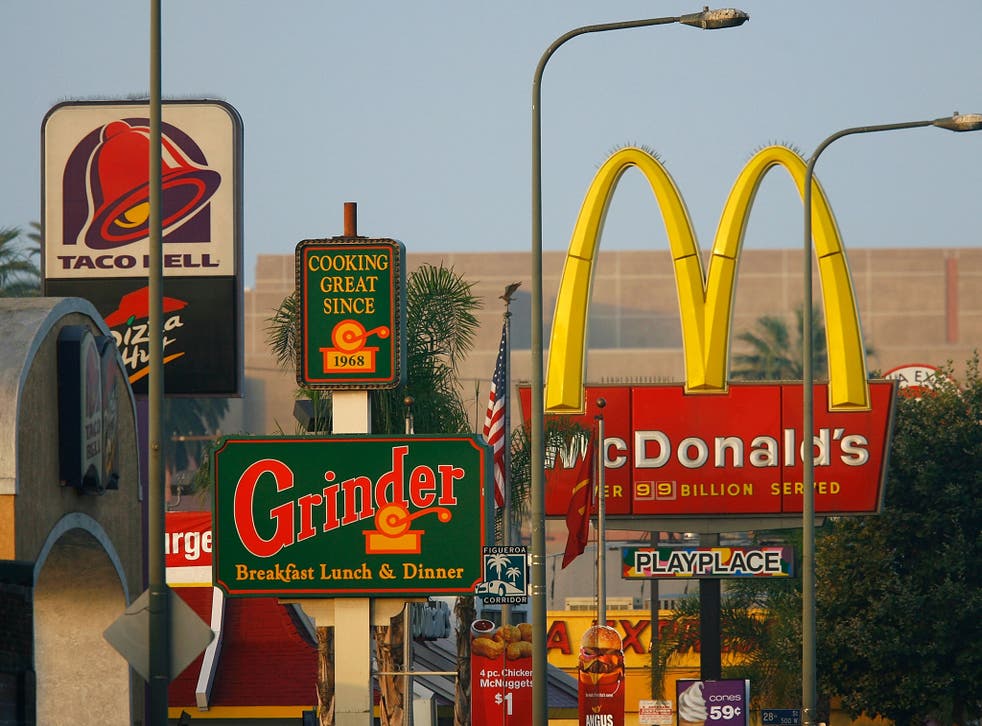 Anti-biotics in junk food 'cause obesity by killing good gut bacteria'
Study finds eating junk food dramatically reduces number and variety of microbes
Saturday 27 February 2016 16:31
comments
In the latest addition to health trends, a new documentary suggests that changes in gut bacteria aren't only a sign of obesity but can cause it too.
Professor Tim Spector, the man behind The Diet Myth documentary said that modern society and diets were destroying good gut bacteria, not helped by the increase in antibiotics, rise in C-section births and the modern day's obsession with cleanliness.
In the documentary, Professor Spector does a Super-Size Me-style experiment where his son, Tom was only allowed to only eat junk food for 10 days.
While at first his son was happy to be the guinea pig of this project he soon had cravings for salad.
"The idea was to recreate Super Size Me with the microbile on a slightly smaller scale realising that I also didn't want to kill my son and he didn't want to die," he says in the documentary."
The results showed his gut microbes had been destroyed and lost 40 per cent of species in that short time.
"By day four I described it as almost being hung-over after every meal," said Tom.
According to Professor Spector, these species of microbes and good bacteria are essential to the body as it is responsible for producing a lot of vitamins and nutrients which produce healthy chemicals.
"The big surprise was how fast the changes occurred. After only four days of fast food the microbes were already suffering."
"The field prior to this had believed that it took weeks or months to alter your microbes."
"The other surprise was that two weeks after the experiment when he had started to eat fruit and veg again his microbes still hadn't recovered more than 50 per cent of the loss in species."
"The healthier our immune system is the less obesity we have."
The research showed why there was more to weight gain than diet and exercise.
Professor Spector said that the rising use of antibiotics was affecting our guts, especially when taken at a young age. He insisted that diets won't work unless our stomachs have the microbes needed to regulate and break down food in the first place.
"Antibiotics make all farm animals gain weight and produce a less diverse microbe community. The same is likely to happen in humans from direct antibiotic use and from eating low doses found in meat and some fish."
However, all hope is not lost. Just eating probiotics which can be found in yogurt, root vegetables, nuts, olives and high fibre foods can counter the damage.
He also said: "Let your children play in the dirt,"
Professor Spector had some advice for people trying to lose weight:
"I think conflicting advice about calories and fad diets make it hard for people. Altering the quality and diversity of food is crucial. I suggest temporally going vegetarian to increase diversity cut out processed food reduce the number of meals you have and try intermittent fasting and find what works best for you."
"It's a bad trend; we are working against evolution,"
Join our new commenting forum
Join thought-provoking conversations, follow other Independent readers and see their replies