Asthma and hay fever suffers can help scientists tackle conditions by sharing symptoms in #BritainBreathing app
Experts are asking for people to log their symptoms in the #BritainBreathing app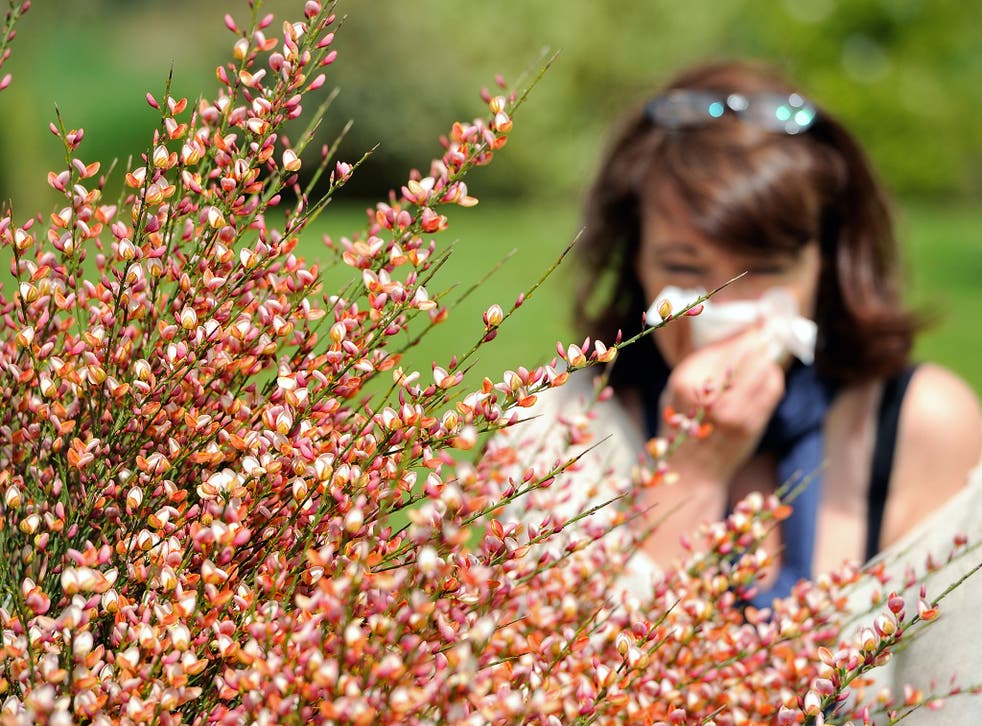 Scientists are calling on hay fever and seasonal asthma suffers to share their symptoms on a new app to help build a better understanding of what causes allergies.
The one if four people in the UK who suffer from seasonal allergies, including hay fever, can enter their experiences on the free #BritainBreathing app.
Researchers will then assess the results alongside other data, including pollen counts and pollution levels, as part of an investigation into why the rates of little-understood allergies are increasing.
The app will allow sufferers to anonymously track their symptoms, including the effects on their eyes, nose and breathing.
The team behind the project will also update maps on where certain allergy symptoms are more frequently reported on any given day.
In pictures: Best hay fever remedies, as recommended by The Independent readers

Show all 7
Dr Sheena Cruickshank, from The University of Manchester and British Society for Immunology, who is one of the heads of the project said: "Seasonal allergies are increasing in the West but we don't know what is driving this. It could be pollution, super pollens, increased cleanliness, or a combination of factors.
"What has been missing to answer this question is wide scale human data about what is really happening. Because detailed information on pollen and pollution is available, we want to map Britain Breathing data onto that and perhaps come closer to understanding what really drives allergies, on both an individual and a national level."
Jon Kudlick, director of communications at the Royal Society of Biology said: "This is a ground breaking project as it will give users the chance to record and monitor the frequency of their own allergy symptoms, as well as then adding their experiences to the wider data set.
"Does air pollution add to the misery of those suffering with hay fever? Are people having more asthmatic symptoms in Manchester than in London, and if so why? These are the kind of questions we hope to help answer."
Register for free to continue reading
Registration is a free and easy way to support our truly independent journalism
By registering, you will also enjoy limited access to Premium articles, exclusive newsletters, commenting, and virtual events with our leading journalists
Already have an account? sign in
Register for free to continue reading
Registration is a free and easy way to support our truly independent journalism
By registering, you will also enjoy limited access to Premium articles, exclusive newsletters, commenting, and virtual events with our leading journalists
Already have an account? sign in
Join our new commenting forum
Join thought-provoking conversations, follow other Independent readers and see their replies