Autumn hay fever: Rare ragweed pollen set to extend misery for sufferers
Ragweed pollen, commonly found in the US, is a notorious hayfever and asthma trigger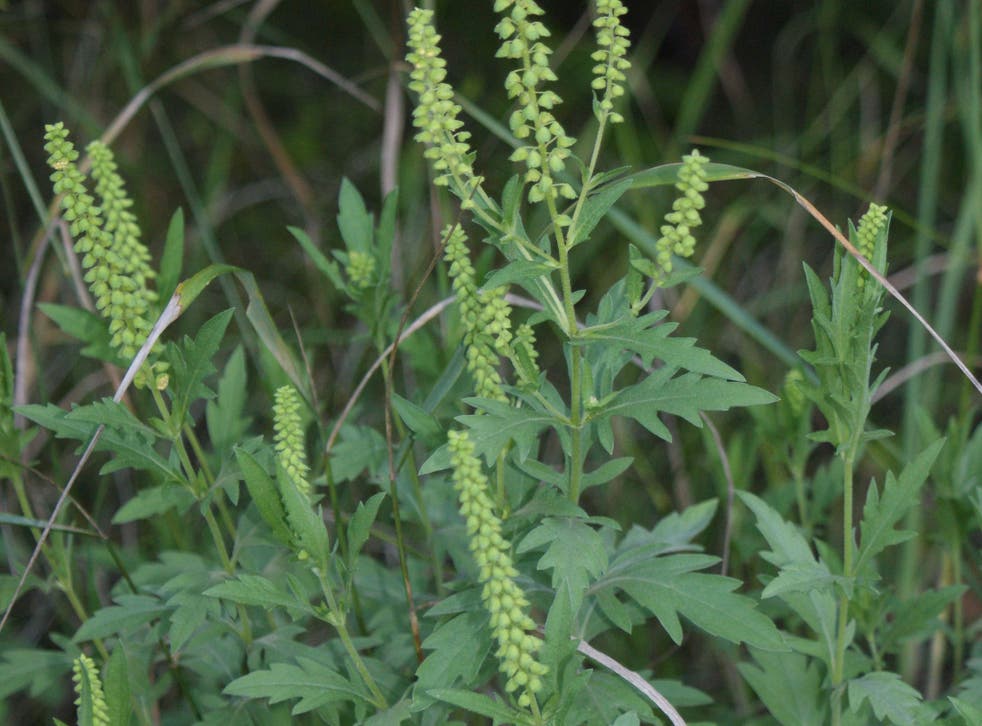 Just when hay fever sufferers thought they were out of the woods for another year, a foreign pollen invasion is set to extend their misery during the autumn months.
The mild weather of recent weeks has allowed ragweed to flourish, a notorious hay fever trigger usually associated with the United States.
The plant is rarely seen in the UK but earlier this month researchers at the University of Leicester discovered the highest levels of ragweed pollen seen in the air for more than four decades.
The pollen, which is not usually found in the UK's air at all, was detected on four consecutive days in the East Midlands. On the third day, the amount of pollen present was enough to trigger hay fever and asthma symptoms.
Dr Catherine Pashley, leading the research, said: "Ragweed can't survive in the East Midlands because of our cooler climate compared to North America and Central Europe, so we were very surprised to see it when we analysed the pollen and fungi in the air earlier this month."
"Whether or not we continue to see more ragweed will very much depend on how mild this autumn is and when we have the first frost. If it is a late frost, it is likely that ragweed levels may increase this time next year."
Ragweed was first seen in Europe in the 1960s. A single plant is capable of producing around a billion grains of pollen per season, which is transported on the wind. Previous predictions have estimated that if UK temperatures continue to increase, ragweed will be a present in central England by 2050.
Dr Pashley added: "Pollen counts change on a daily basis and seasonally. It is really important to monitor pollen levels in the air to inform treatment for the millions of hay fever and asthma sufferers in the country. It can also be used as an indicator of climate change."
Register for free to continue reading
Registration is a free and easy way to support our truly independent journalism
By registering, you will also enjoy limited access to Premium articles, exclusive newsletters, commenting, and virtual events with our leading journalists
Already have an account? sign in
Register for free to continue reading
Registration is a free and easy way to support our truly independent journalism
By registering, you will also enjoy limited access to Premium articles, exclusive newsletters, commenting, and virtual events with our leading journalists
Already have an account? sign in
Join our new commenting forum
Join thought-provoking conversations, follow other Independent readers and see their replies