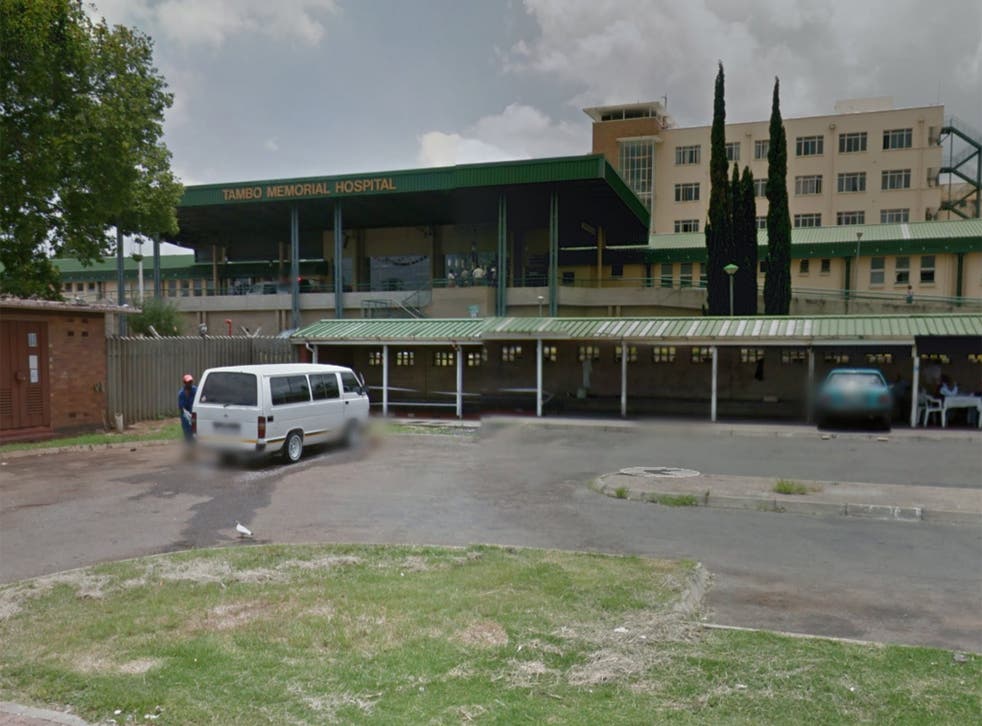 Babies switched at birth will not be returned to their biological family
The couples the children now live with are their 'psychological' if not their 'biological' parents, South African court rules
For three years the parents of "Girl M" and "Boy Z" had little idea they were nurturing one another's children.
The children – born on the same day in August 2010 at Tambo Memorial Hospital in Johannesburg – were swapped at birth. This was only discovered 18 months ago when one of the mothers sued her boyfriend for maintenance arrears.
The man denied being the child's father. To settle the dispute, DNA tests were ordered and it emerged that neither the woman or the man in question was, in fact, a biological parent of the child.
What followed was a legal battle that has gripped South Africa. It reached a conclusion this week with a judge in Pretoria ruling that the two children, now five, will stay with the families who raised them and will not be returned to their "true" parents.
The couples the children now live with are the "psychological" if not the "biological" parents of Girl M and Boy Z, the court ruled.
The children will now be considered to have been adopted by the parents who brought them up, said Anne Skelton, director at the University of Pretoria's Centre for Child Law, the court's advisers. "Now it is as if they are the children of the parents with which they are living," she told Reuters.
"Nobody is fighting it. Three of the parents totally agree with the decision. One father is uncertain, but he said through his lawyers that he would abide by the decision of the court."
How the children were mixed up at the Johannesburg hospital remains in doubt.
Local reports suggest that a nurse at the hospital had switched the name tags of the two babies. Still, it is unclear how having a differently sexed baby could have been explained.
One of the mothers had reportedly wanted her biological child back but had been persuaded to accept the court ruling, with access to the other child. One of the fathers also expressed concern about the cultural problems of raising a son from a different clan while he was a Zulu and the other family were Pedi.
A South African legal expert, Professor Thandabantu Nhlapo, said performing certain rituals would "make things right with the ancestors". His report to the court reportedly identified three such rituals – naming the child, introducing the child to the ancestors and fortifying the child against illnesses – that could aid the situation.
Deputy Judge President Aubrey Ledwaba said there had been no "winner" in the case before the court.
"It is not a matter where anyone can say they've won. It is a matter which must, at the end of the day, benefit the children," he said.
Join our new commenting forum
Join thought-provoking conversations, follow other Independent readers and see their replies