Baby girl born with two heads in Bangladesh
Infant's father says he feels 'sad' for his new daughter because he is unable to provide for her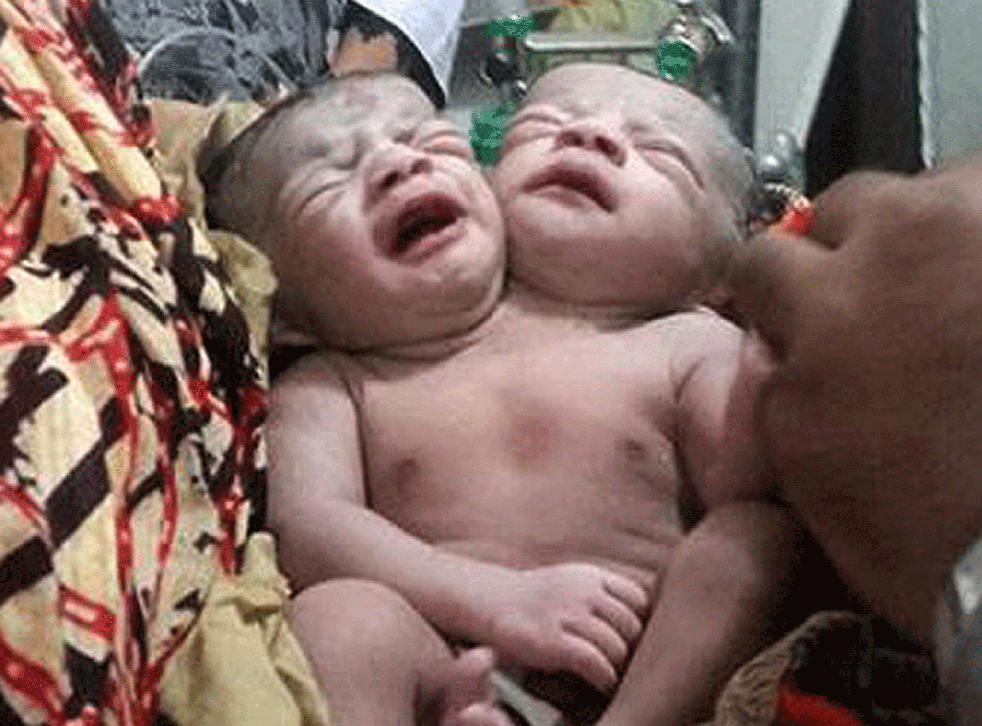 A baby girl has been born with two heads in Bangladesh, according to medical officials.
Her father, a farm labourer, said he was worried he was too poor to care for her properly, ABC News reported.
Thousands of people gathered at the clinic east of Dhaka to see the baby until she was shifted to an intensive care unit in the capital.
Jamal Mia, the baby's father, said he was just thankful his wife and daughter had survived the Casarean section.
"When I saw my baby, I was awestruck," he said, according to ABC News.
"She has two fully developed heads. She is eating with two mouths and breathing with two noses.
"Still, I thank Allah that she and the mother are now okay."
Neurosurgeons and paediatric orthopaedic surgeons who saw the images reportedly said believe the birth could be a case of conjoined twins.
Abu Kawsar, owner of the Standard Hospital of Total Healthcare where the baby was born, said initial tests showed she only has one set of vital organs. He added she was now suffering from breathing difficulties.
"Except for having two heads, the newborn has the rest of her organs and limbs like a normal newborn," he told ABC News.
After news spread of a "miracle newborn", thousands of people flocked to the hospital in Brahmanbaria outside capital Dhaka, to get a glimpse of the child.
"The entire town poured into the clinic. There were thousands of people with some of them coming from nearby villages," said Mr Kawsar.
"It's good that the baby has been shifted to Dhaka. Otherwise, it would have been difficult for us to control the crowd."
Childbirth crisis: From the cradle to the grave

Show all 8
But Mr Mia, the baby's father, was concerned he would not be able to provide the support his daughter might need.
"I feel sad for her. She has been born to a poor man. I don't have the money to even properly treat her mother," he said.
Register for free to continue reading
Registration is a free and easy way to support our truly independent journalism
By registering, you will also enjoy limited access to Premium articles, exclusive newsletters, commenting, and virtual events with our leading journalists
Already have an account? sign in
Register for free to continue reading
Registration is a free and easy way to support our truly independent journalism
By registering, you will also enjoy limited access to Premium articles, exclusive newsletters, commenting, and virtual events with our leading journalists
Already have an account? sign in
Join our new commenting forum
Join thought-provoking conversations, follow other Independent readers and see their replies