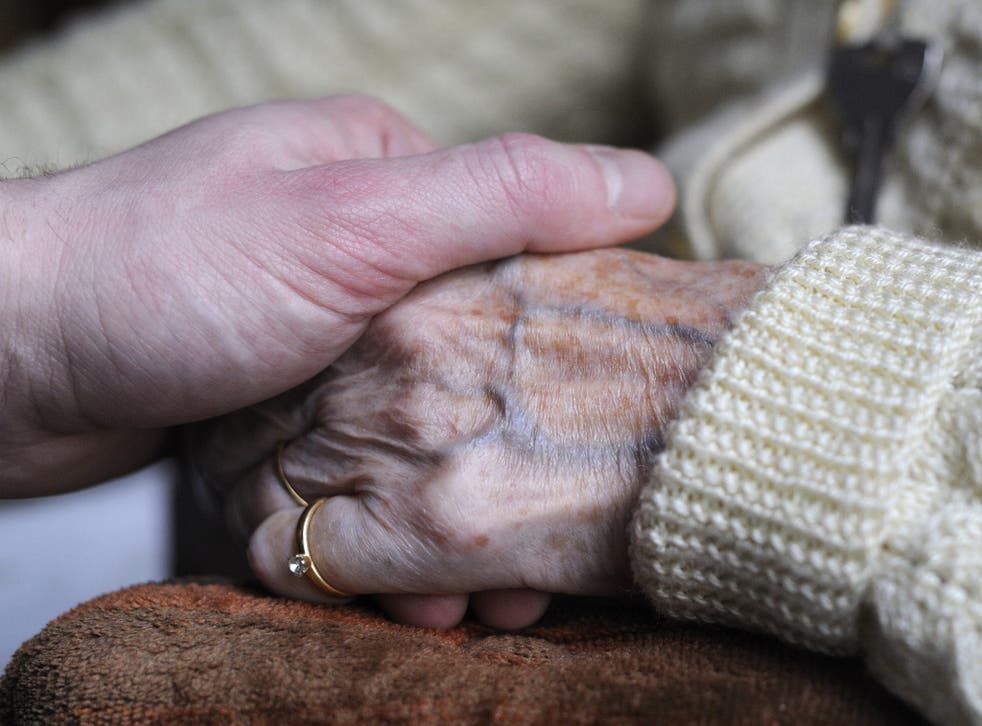 Being overweight may not increase dementia risk and could protect against mental decline
The research concludes it is those who are underweight in middle age who have a greater chance of developing dementia
Expert advice that being overweight in middle-age raises our risk of dementia later on may be wrong, according to a new study that suggests obesity may even protect against mental decline.
The research, carried out in the UK, concludes it is those who are underweight in middle age who have a greater chance of developing dementia, and that the very obese actually have a 30 per cent lower risk than people of a healthy weight.
Many previous studies have drawn a link between a higher body mass index (BMI) and greater risk of dementia.
The new study, thought to be the most comprehensive to date, turns this finding on its head.
Researchers from the London School of Hygiene and Tropical Medicine (LHSTM) and the OXON Epidemiology group analysed patient information of nearly 2 million people middle aged and older people, collected over 20 years from GP surgeries.
They found that the risk of dementia was one third higher in people with a BMI less than 20. Risk became much lower in people of a healthy weight but surprisingly continued to gradually decline in line with higher BMIs.
BMI is the most accepted measure of healthy bodyweight, and takes into account actual weight as well as height.
Most strikingly of all, the researchers found that very obese people – those with a BMI above 40 – were 29 per cent less likely to develop dementia than people of a healthy weight.
Their findings, published in The Lancet Diabetes and Endocrinology journal, leave a "mixed picture", experts said.
While the link between obesity and dementia appeared well-established, it has not been conclusively explained. Bodyweight's links with cardiovascular health, which does impact dementia risk, were thought to be key to the association.
However, Stuart Pocock, an author of the new study and professor of medical statistics at LSHTM, said that older research that seemed to prove the link had been small in scale and could have included a factor of "random chance".
"Ours is the largest study by a long, long way," he said.
"People like to think obesity is bad in general so there is a sort of passion to think of new handles on which to say obesity is a bad thing, and there are many health issues for which, obviously, it is. But dementia isn't one of them," he said. "That is new information that people need to take on board."
He said the new apparent link between being underweight and dementia risk was, as of yet, also unexplained, but suggested that people "heading towards dementia" may not have been looking after themselves and eating healthily, meaning they end up in the underweight range.
Dr Doug Brown, director of research and development at the Alzheimer's Society said too little was known about the links between obesity and dementia to draw firm conclusions.
"This mixed picture highlights the difficulty of conducting studies into the complex lifestyle risk factors for dementia and reinforces the need for further research so we can identify the most important risk factors," he said.
"While the evidence on body weight and dementia is unclear, we know that people can make positive lifestyle choices to keep their brains healthy by taking regular exercise, not smoking and following a healthy, balanced diet."
Join our new commenting forum
Join thought-provoking conversations, follow other Independent readers and see their replies