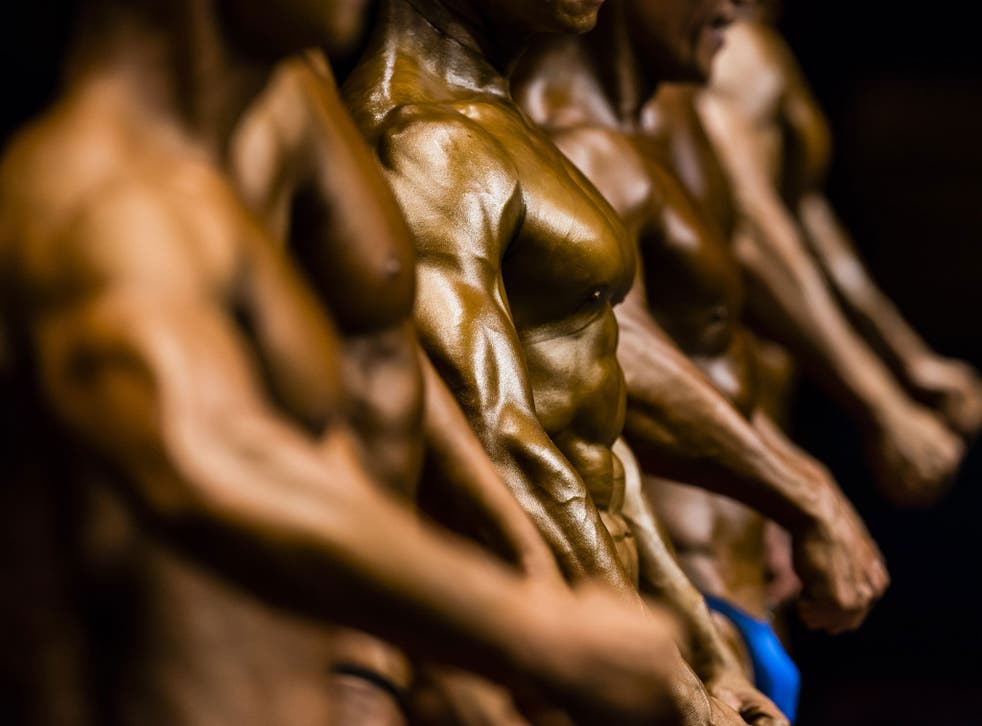 Bigorexia: What is muscle dysmorphia and how many people does it affect?
Disorder described by some as the opposite of anorexia
Samuel Osborne
Tuesday 22 September 2015 09:36 Comments
One in 10 men training in UK gyms could have a little-known body-image disorder called "bigorexia", which can lead to depression, steroid abuse and suicide.
What is bigorexia?
The disorder is formally known as muscle dysmorphia, an anxiety disorder which causes someone to see themselves as small, despite actually being big and muscular.
It is sometimes described as the opposite of anorexia.
"Muscle dysmorphia is a preoccupation with the idea that one isn't big enough, isn't muscular enough," Rob Wilson, chair of the Body Dysmorphic Disorder Foundation said in a BBC Newsbeat investigation.
Signs of bigorexia may include working out compulsively, often prioritising working out over family and friends, excessively looking at your body in the mirror and abusing anabolic steroids, supplements and protein shakes.
How many are affected?
"We know about 10 per cent of men in the gym may have muscle dysmorphia," said Mr Wilson.
He went on to say that many cases may be going undiagnosed because there is little awareness of the disorder.
"There are thousands upon thousands with it, who are going to be excessively concerned about their appearance, having very poor self-esteem, and also feeling very anxious and very worried," he said.
"Sometimes individuals can become very depressed and hopeless and that can even lead to suicide."
What causes the disorder?
The NHS says bigorexia could be a genetic disorder, or may be caused by a chemical imbalance in the brain.
Life experiences may also be a factor, as the NHS suggests bigorexia may be more common in people who were teased, bullied or abused when they were young.
Mr Wilson said the disorder may have become more common as men are conditioned to think they need to look a certain way to feel successful, powerful and attractive.
"We're seeing an increased pressure on men to look muscular, create a 'V' shape and have a six pack."
Several treatments are available, including cognitive behavioural therapy (CBT) or a type of medication called a selective serotonin reuptake inhibitor (SSRI). If symptoms do not improve, antidepressants such as clomipramine can be prescribed.
For information or advice, contact mental health charity Mind on 0300 123 3393 or email info@mind.org.uk.
Register for free to continue reading
Registration is a free and easy way to support our truly independent journalism
By registering, you will also enjoy limited access to Premium articles, exclusive newsletters, commenting, and virtual events with our leading journalists
Already have an account? sign in
Join our new commenting forum
Join thought-provoking conversations, follow other Independent readers and see their replies