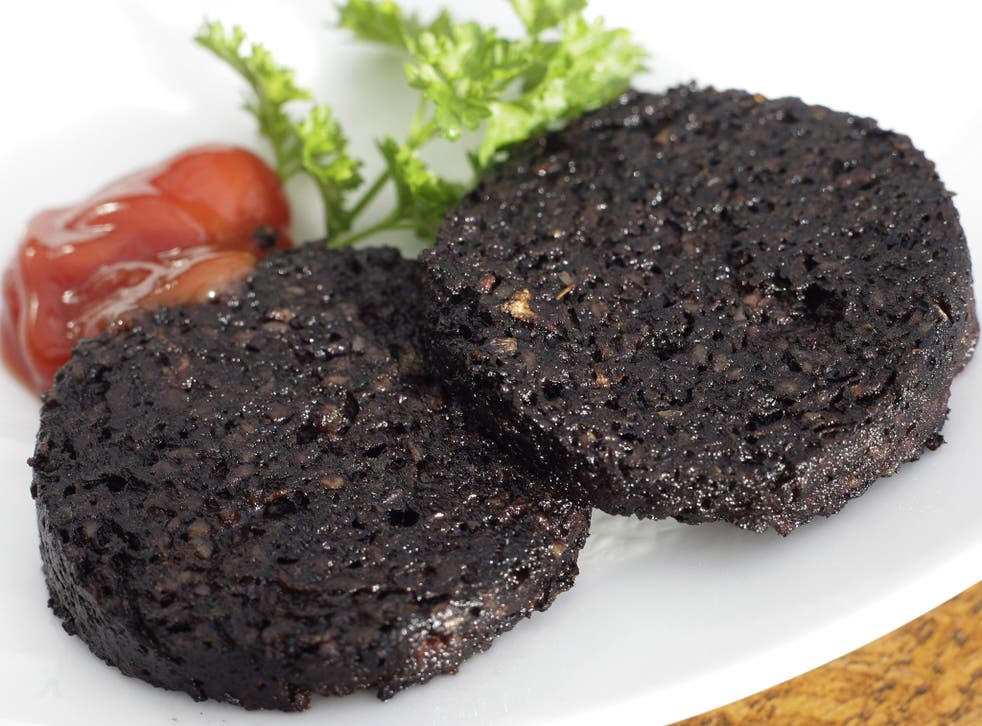 Black pudding: is it really a superfood?
The blood sausage is being celebrated as a healthy food - but do the stats stand up?
Fried breakfast lovers faced are rejoicing as black pudding has reportedly joined the ranks of kale, blueberries and pomegranate as a superfood.
The blood sausage, traditionally eaten with a full English breakfast, is being celebrated as a great source of iron, potassium, calcium and magnesium.
Both the MailOnline and the Evening Standard are among publications to report that black puddings, which generally contain pig's blood and oatmeal, are going to be an it-food of 2016.
"It's been interesting to note how our customers are changing their ordering habits depending on the new buzz words in clean eating," Darren Beale of Muscle Food, which named black pudding as a 2016 superfood, told the MailOnline.
Other predictions included black beans, seaweed and avocado oil, he added.
As the news spread, delighted black pudding fans took to Twitter to celebrate.
Food trends in 2016

Show all 11
However the Institute of Food Research cast doubt on black pudding's powers - and superfoods as a whole. A spokesman told The Independent that the body tries to avoid using the term, and advocates a well-balanced diet rather than relying on a small number of 'superfoods'.
Its figures also showed that black pudding is a reasonable source of protein, but generally constituted of 15 to 20 per cent fat - classed as high.
The body also debunked claimed that it is "practically carb free", as black pudding contains oatmeal.
Black pudding is also relatively high in calories, at between 250 to 300kcal per 100g, and is "reasonably" high in salt, at 2g/100g on average.
And while it does not contain especially high levels of calcium, magnesium and potassium, the blood it contains mean it is a good source of iron.
The apparent superfood status for black pudding come months after the World Health Organisation classed process meats, including bacon, ham, salami, and black pudding, as carcinogenic.
However, such warnings should be taken in context, as a high quality black pudding is not as harmful as cheap ham, for example.
Dr Ian Johnson, Emeritus Fellow at IFR and Honorary Research Fellow in the School of Medicine at UEA, told The Independent at the time that the WHO report was released: "It is not crucial to eat meat. [However] meat is an excellent source of iron."
"Balancing risk against what is essential to a happy lifestyle."
Five ways to eat black pudding
While the accompanying ingredients might not be that healthy - we're looking at you, hash browns - black puddings are often enjoyed as part of a full English breakfast.
Deep fried
Dive head first into indulgence and ask your local chippy to deep-fry your black pudding.
Black pudding Scotch eggs
Revamp Scotch eggs by swapping sausage meat with black pudding.
Salad
Black pudding can replace the protein in a salad, and is delicious combined with fresh leaves and rich poached eggs.
Join our new commenting forum
Join thought-provoking conversations, follow other Independent readers and see their replies