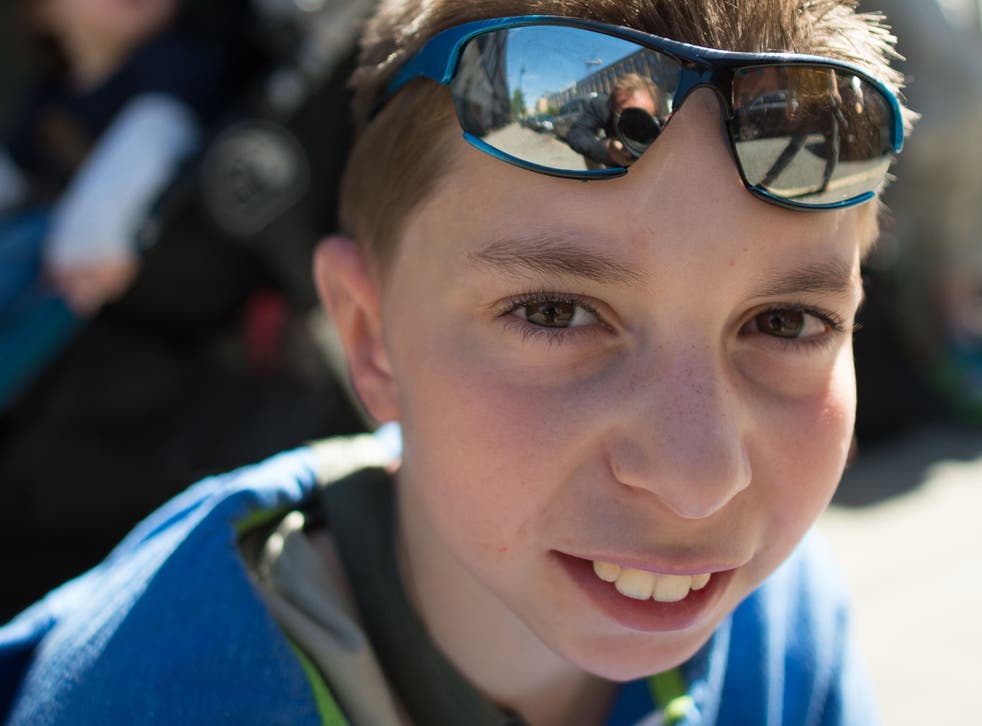 Boy born with no ears has pair made from his ribs
Keiran Sorkin says he feels 'weird but great' and is delighted he 'can now wear sunglasses'
Ian Johnston
Friday 05 June 2015 11:37 Comments
A nine-year-old boy born with no ears has had a new pair created from his ribs, leaving him feeling "weird but great".
Keiran Sorkin said he was delighted after he was able to fulfil his wish of wearing sunglasses for the first time.
Surgeons at Great Ormond Street Hospital in London took cartilage from his ribs to make his new ears, which were modelled on the shape of his mother's.
They were grafted to his head in August last year and now lead surgeon Neil Bulstrode has declared they have healed properly.
"Before the operations I thought I might get elephant ears or mouse ears, but I've got my mum's ears. It's weird but I feel great," said Keiran, from Bushey, Hertfordshire. "Mr Bulstrode is the best surgeon as he made my wishes come true – I've got ears and can wear sunglasses."
Keiran was born deaf and with bilateral microtia, a rare congenital condition where the external ear is underdeveloped. His hearing has been gradually restored following a number of other operations and a hearing aid.
Register for free to continue reading
Registration is a free and easy way to support our truly independent journalism
By registering, you will also enjoy limited access to Premium articles, exclusive newsletters, commenting, and virtual events with our leading journalists
Already have an account? sign in
Join our new commenting forum
Join thought-provoking conversations, follow other Independent readers and see their replies