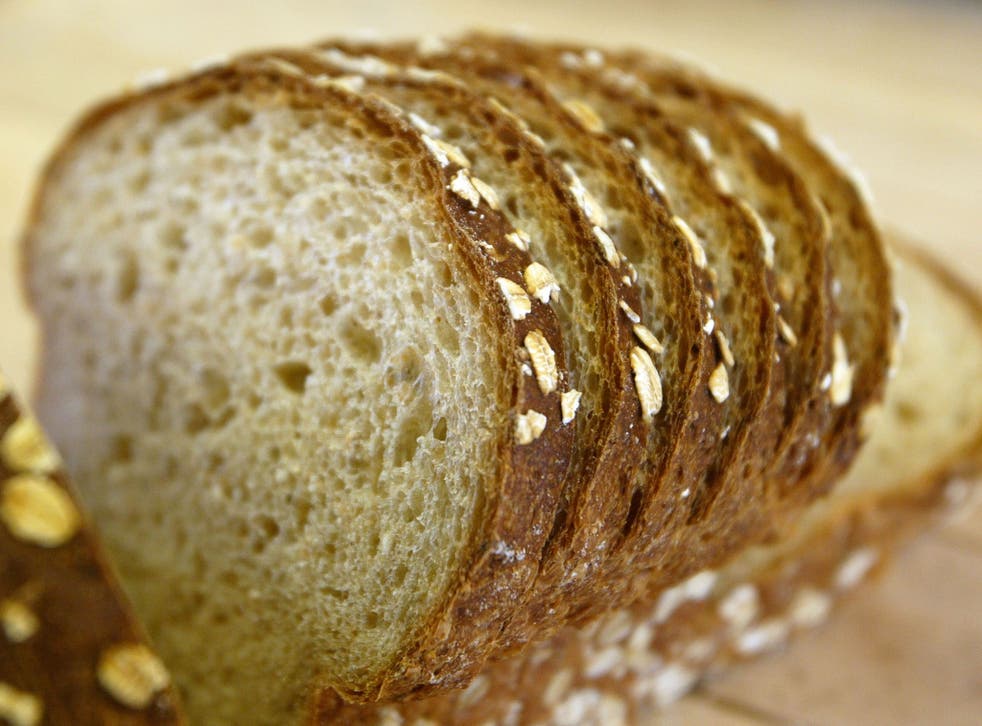 Bread may contain carcinogenic weed killer, Soil Association campaigners warn
A recent report on glyphosate has proved controversial
Kashmira Gander
Thursday 16 July 2015 00:06 Comments
Bread being sold in the UK is being contaminated by a weed killer which may be carcinogenic, campaigners have claimed.
The Soil Association is urging the Government, farmers, the milling industry and supermarkets to ensure that bread on sale does not contain glyphosate residue.
The chemical is the main component of Roundup, the world's most widely used herbicide.
And as wholemeal bread contains more wheat grain, loafs that customers regard as healthier could paradoxically be more affected.
A recent report by the World Health Organisation (WHO) published in The Lancet Oncology journal concluded that glyphosate "probably" causes cancer in humans, after researchers consulted a thorough review of scientific evidence.
However, the study has sparked controversy, with German regulators dismissing it entirely.
Traces of the chemicals in bread are well below the threshold set by the EU, which was established before the report was published.
In 2013 under a third (30 per cent) of bread tested contained a measurable amount of glyphosate, falling to 15 per cent in 2014.
But other Government figures show that glyphosate use on British farms has increased four-fold in the last two decades, the Soil Association said.
The Soil Association argues that consumers must be informed as the chemical's presence in bread is being linked to increasing treatment of wheat with pesticides just before harvesting.
50 best foods for healthy living

Show all 50
Soil Association policy director Peter Melchett said: "We cannot ignore the World Health Organisation's findings that glyphosate is a probable cause of cancer - the risks are too great.
"In recent years nearly a third of British bread tested by the Government contained glyphosate. Although the quantities found are well below the official safetly level, this limit was agreed before the latest scientific findings about the dangers of glyphosate.
"The Soil Association is calling for an immediate stop to glyphosate sprays on wheat destined for use in bread. The glyphosate spraying season starts now, and in the interests of human health and the quality of British bread, the Government needs to call a halt to the spraying before it starts."
Monsanto's UK spokesman Mark Buckingham said: "Glyphosate is not a carcinogen, and regulatory agencies have been clear for decades that all labelled uses of glyphosate, including pre-harvest use by farmers, are safe for human health.
"Pre-harvest use of glyphosate is a valuable tool for farmers in a variety of circumstances. Research has consistently shown that in the rare instances that glyphosate residues are detected in wheat, the levels are so small as to be completely negligible, and no evidence presented by the Soil Association changes this."
Additional reporting by PA
Register for free to continue reading
Registration is a free and easy way to support our truly independent journalism
By registering, you will also enjoy limited access to Premium articles, exclusive newsletters, commenting, and virtual events with our leading journalists
Already have an account? sign in
Join our new commenting forum
Join thought-provoking conversations, follow other Independent readers and see their replies