The Independent's journalism is supported by our readers. When you purchase through links on our site, we may earn commission.
Breakfast 'not the most important meal of the day'
The influence of advertising may make breakfast seem more important than it is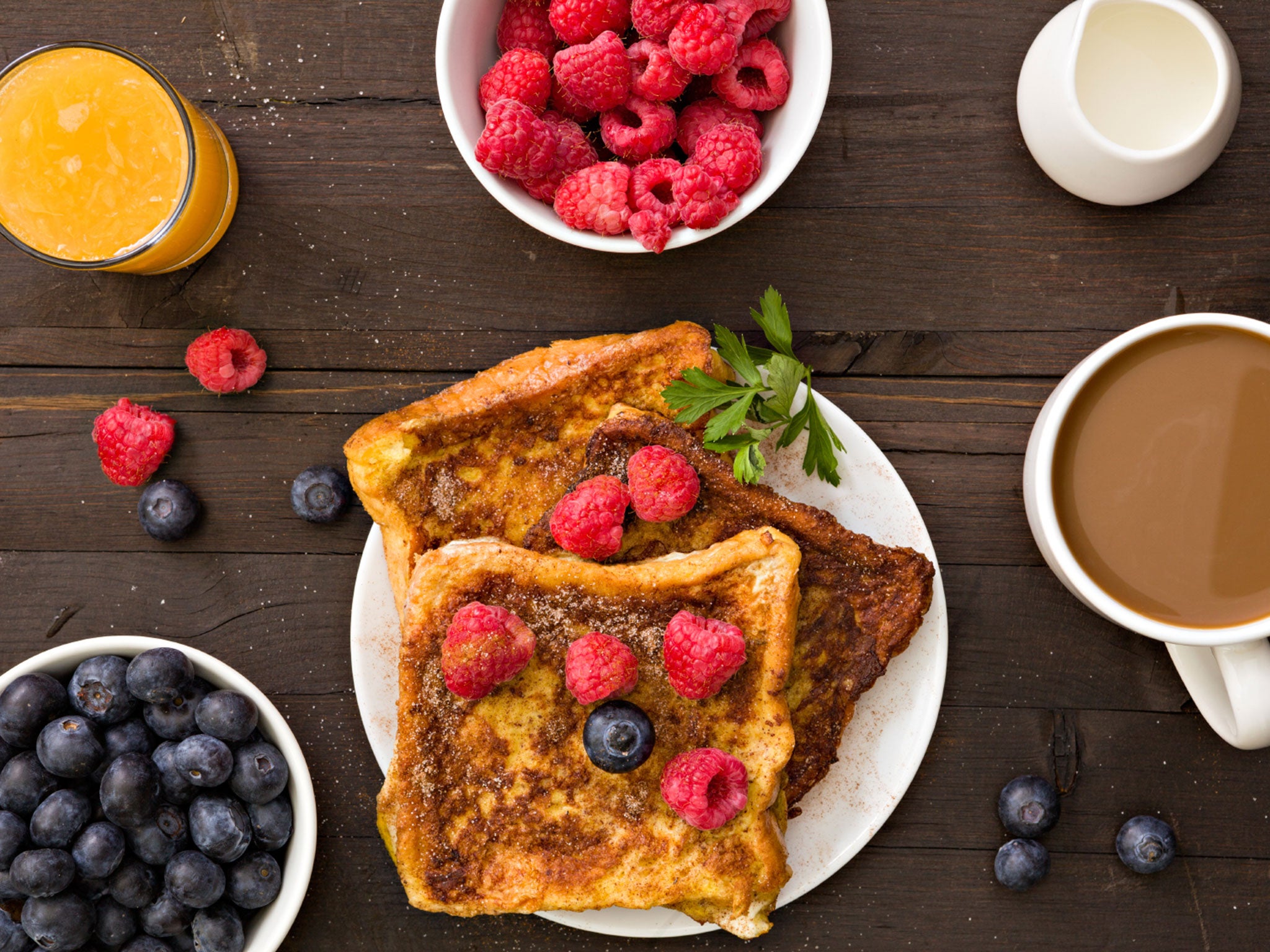 The idea that breakfast is the most important meal of the day may not be true as it has never been scientifically proven, an nutrition expert has said.
Breakfast is commonly viewed as a vital meal which is needed to rev up the metabolism and ensure the body and mind can face the day.
However, this view is likely spurred on by powerful advertising campaigns as there is insufficient scientific evidence to back it up, according to Dr James Betts of the University of Bath.
Dr Betts, an expert in nutrition and the metabolism, told New Scientist magazine that although the benefits of eating breakfast seem "logical", studies used to argue this case are based on observational studies.
This type of study involves a researcher studying a participant's existing behaviour rather than assigning them a medicine or activity.
Dr Betts said he was "amazed" to find that there was little evidence which strongly suggested that breakfast greatly benefits a person's health.
Earlier this year, Dr Betts published a study in the American Journal of Clinical Nutrition which showed that eating breakfast could encourage obese people to exercise more.
The study found that subjects who ate breakfast did not lose weight, but were more likely to by physically active in the morning and eat less later in the day.
The detailed small-scale study involved 70 people, and focused on 23 participants.
Six healthy breakfast recipes to try
Show all 6
At the time, Dr Betts said that breakfast has been associated with exercising more and controlling blood sugar levels throughout the day.
But regarding weight loss he said: "based on current evidence, having breakfast in itself is not going to make you lose weight and skipping breakfast in itself is not going to make you gain weight."
He added that as the population tends to lead more sedentary lifestyles than in previous decades, breakfast may be less important than it was but attitudes towards the meal have stayed the same.
He went on that to say that eating "undoubtedly" helps if a person's performance is important, for example if they are having an interview, exam or taking part in a sporting activity.
In addition, he said consuming breakfast could cause a person to eat more later in the day, but that it is unlikely they will make up for the calories "missed" at breakfast.
Join our commenting forum
Join thought-provoking conversations, follow other Independent readers and see their replies